Queen's University Belfast
201–250th
World University Rankings 2022
=43rd
Impact Rankings 2021
51-75th
European Teaching Rankings 2019
University Road, Belfast, BT7 1NN, United Kingdom
Founded in 1845 as Queen's College Belfast, one of three Queen's Colleges in Ireland, it became an independent university in 1908 and is the ninth oldest university in the UK. Today, Queen's is a member of the Russell Group, combining excellence in research and education with a student-centred ethos.
Queen's is ranked 8th in the UK for Research Intensity (REF 2014/ Times Higher Education) with over 75% of its research assessed as 'world-leading' or 'internationally excellent' in REF 2014.
Building on its disciplinary excellence, the University has created four flagship Global Research Institutes which bring leading academics together to tackle some of the greatest global challenges of our time in the areas of: Global Peace, Security and Justice; Cyber Security; Health Sciences; and Food Safety.
Queen's is ranked 17 in the world for international outlook (Times Higher Education World University Rankings 2022) and ranked 9th in the world for research collaboration (REF 2014), Queen's is globally connected and networked with strategic partnerships across the world. A partnership with China Medical University has led to the creation of the China Queen's College (CQC) in Shenyang.
Queen's is ranked 1st in the UK for entrepreneurial impact (Octopus Ventures, 2020) with 1,954 people employed in 37 active spin out companies (Queen's Research and Enterprise, 2020).
External recognition includes the award of the Queen's Anniversary Prize on seven occasions - the most recent being for world-class achievement in shared education and global cyber security. The University has also been honoured by Northern Ireland's first Regius Professorship, awarded by Her Majesty The Queen for excellence in electronics and computer engineering.
Based in the heart of Belfast, named the Number 1 region in the world to visit in 2018 (Lonely Planet, 2017), Queen's is committed to enhancing its historic campus and the surrounding conservation area while providing 21st century facilities for education and research. Over the last 10 years the University has invested £350 million in developing world-class facilities with ambitious plans to invest a further £350 million over the next decade.
Among the projects are a purpose-built teaching facility at Queen's Management School, a new student centre and a cutting edge state of the art simulation centre for Queen's Medical, Pharmacy, Dentistry, and Nursing and Midwifery students.
With some 25,000 students from over 80 countries, Queen's University provides a world-class educational experience to students from all backgrounds.
Students enjoy being educated by world-leading academics working at the forefront of their disciplines and a significant investment in the student experience has resulted in high levels of student satisfaction and employability rates.
The University is situated in Belfast, a modern capital city, known for its welcome, accessibility and affordability. Described by Lonely Planet as a 'must-see visitor destination', Belfast has the lowest cost of living in the UK (Mercer Cost of Living City Ranking 2021)
 and Northern Ireland has been named the safest region in the UK (UK British Crime Surveys 2019/20) .
One of the UK's biggest campus universities, and the 9th oldest, Queen's blends its proud heritage with cutting edge facilities for the best experience of University life.
Over the past ten years, the University has invested significantly to provide world-class facilities for its students and staff. This has included the development of a state-of-the-art Graduate School, which is home to a thriving postgraduate community; the award-winning McClay Library; Computer Science Building; School of Law; and the Wellcome-Wolfson Institute for Experimental Medicine. The University has also invested in sporting facilities, new purpose built student accommodation in Belfast City Centre and has just announced plans for the development of a world-class Student Centre.
To see the full range of undergraduate and postgraduate courses, take a look at the Course Finder or download the UG or PG Prospectus.
Useful Links
Course Finder
The Graduate School
Faculty of Arts, Humanities and Social Sciences
Faculty of Engineering and Physical Sciences
Faculty of Medicine, Health and Life Sciences 
International Students 
Undergraduate Study
Postgraduate Study/Masterplan
Application International students 
Application UG 
Application PG
Accommodation
International Scholarships 
We are recognised globally for our academic strengths and the impact we deliver through world-class research and we encourage a culture of research ambition to tackle some of the greatest societal challenges of our time.
It is our purpose and responsibility to take on major global challenges; every day, we find answers to help build a better society. Staying apace with rapid societal, economic and technological change, our aim is to shape a better world for all.
Part of the Russell Group, our research-intensive environment is grounded in world-class expertise and an inspiring research environment nurtures and rewards outstanding talent, leadership and excellence.
Alongside this, our vibrant and ambitious postgraduate and postdoctoral community, attracts, retains and develops the very best research talent.
Social Charter
Committed to promoting a positive impact on society through our research and education, at Queen's we translate ideas, academic teaching, research and professional expertise into action. The result: impact that serves society at home and across the globe in life-changing ways based on leadership, equality and social justice.
Research Spotlights
Four Global Research Institutes are working to ensure a healthy global population that's cyber-secure, socially-enriched and disease-free.
The Institute for Global Food Security is engaged in specialist research on the integrity and sustainability of food systems across the world.
Mapping The UK Food Chain
Arsenic in Rice: Securing the Diet of Half the World's Population
Driving Forward Global Food Security
A Recipe for a Healthier Population 
The Institute for Health Sciences focuses on major global challenges in cancer, respiratory conditions, eye disease and diabetic vascular complications, and antimicrobial resistance.
Making Connections: A New Vision for Health
Leading the Way in the Microbe-Body Arms Race
Direct Impact through Stem Cell Research
The Cells that May Answer Questions on Lung Disease
The Senator George J Mitchell Institute for Global Peace, Security and Justice brings together unparalleled expertise in peace-making and social transformation. It asks vital questions about governance, the reform of state institutions, and cultural and social processes for healing in society.
Building A Peaceful, Secure and Inclusive World
Transforming Conflict Through Sound and Music
The Peacemakers Too Often Forgotten 
The Institute for Electronics, Communications and Information Technology (ECIT) is a world-leading centre, tackling new challenges around how our information is held digitally and communicated wirelessly.
Wireless Innovation at the Heart of the Data Explosion
New Horizons in Information Technology
Systems that tell the Story of Everyday Humanity
Quantum Computing and the Threat to Security 
External Recognition
Includes the award of the Queen's Anniversary Prize on seven occasions. We also hold 16 Athena SWAN departmental awards for tackling gender equality in research - three gold, six silver and seven bronze
Explore rankings data for Queen's University Belfast
All ranked institutions have an overall score and 4 pillar scores. However for each pillar, only institutions ranked in the top 500 overall or the top 500 in this pillar have a publicly visible score
Key statistics
37%

Percentage of International Students

(1)

16.0

No. of students per staff

(1)

18,487

Number of FTE Students

(1)

57 : 43

Student Ratio of Females to Males

(1)
Video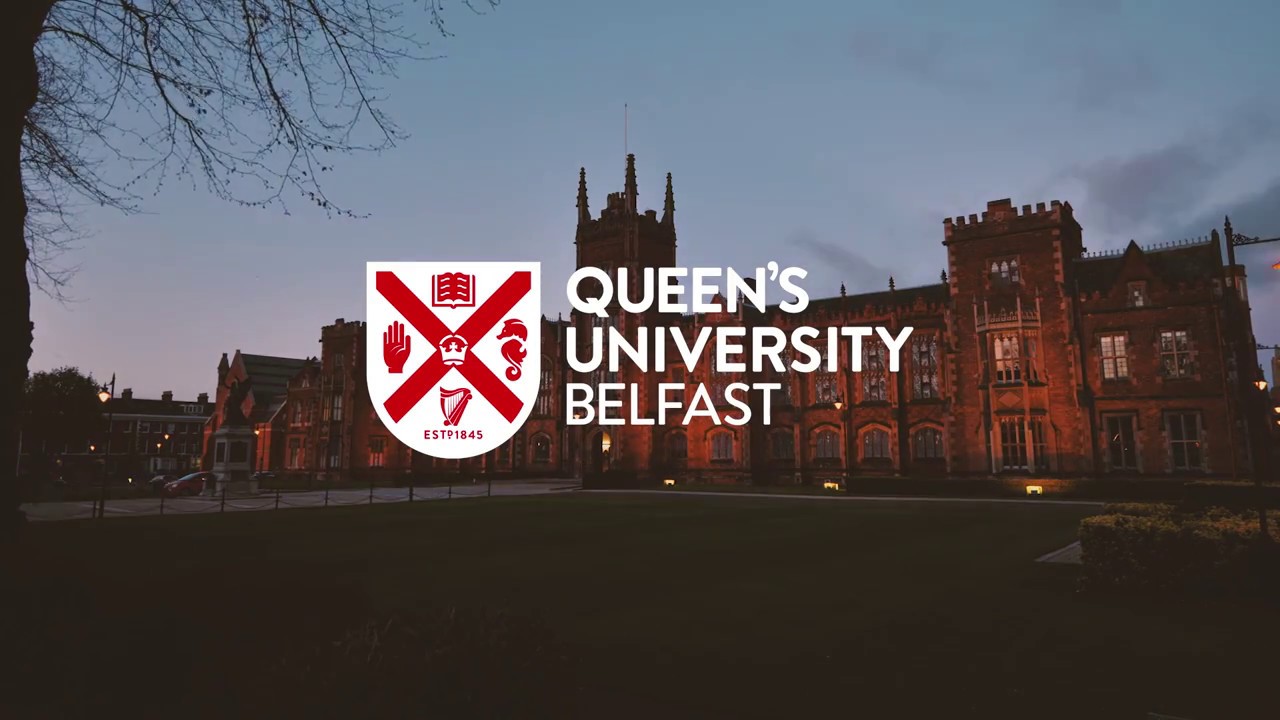 Subjects taught at Queen's University Belfast
Physical sciences

Life sciences

Arts & humanities

Clinical, pre-clinical & health

Engineering & technology

Education

Psychology

Business & economics

Law

Social sciences

Computer science