Monash University
World University Rankings 2020
University Impact Ranking 2019
World Reputation Rankings 2019
Ground Floor and Level 1, 211 Wellington Road, Mulgrave, Victoria, VIC 3170, Australia
Monash is Australia's largest university. A member of Australia's prestigious Group of Eight universities, Monash has more staff, more students, more courses and more campuses around the globe than any other Australian university.
In under 60 years, we've grown from a single campus into an education and research powerhouse with a presence on four continents, committed to solving the challenges of the age. Our work is making an impact all over the world, from bringing clean water in informal settlements to creating new, life-saving medicines.
Monash at a glance
Ranked in the world's top 100 universities*
Ranked #57 in the world for employability**
100+ partner Universities
900+ study abroad experiences
17,000+ staff
22:1 academic staff student ratio
77,000+ students from more than 170 countries
300,000+ alumni network across the world
Located in one of the World's most liveable cities***
*Times Higher Education Rankings 2019
** Global University Employability Rankings 2017
*** Economist Intelligence Unit 2018
Monash has four Melbourne-based campuses, specialised teaching locations in Melbourne's CBD, as well as international campuses and study centres. Each Monash campus has its own personality, and all are friendly, respectful and welcoming communities where you'll feel at home.
At Monash, university life continues beyond the classroom. Our on-campus accommodation offers students a great social scene, comfortable amenities and a safe environment. Every campus has access to a variety of food outlets, study spots and plenty of green spaces to relax and connect.
Whether it's career development, access to health care or even learning how to begin an essay, we provide students with a range of services and support. You can join a huge range of clubs, make new friends and share experiences that you'll treasure throughout your life.
Video: Making the move to Monash | Experience life on campus

Check out some of the services, spaces and initiatives at Monash University:
Join the 2000 residents who live on a Monash campus, or get advice about all your off-campus options. Monash Residential Services has you covered.
Across our campuses, we have a wide range of food, drink and shopping options
Monash students have access to high-quality yet affordable gym and fitness services as well as plenty of free-play areas where you can have a kick of the ball, shoot hoops with friends, or just work out on the outdoor equipment in your spare time.
The Monash MPavilion is an event hub and community meeting place that celebrates design, creativity and innovation.
Created with the aim of making the performing arts accessible to Melbourne's diverse communities, MLIVE is a year-round program of events spanning a range of genres including theatre, jazz, classical music, dance, musicals and children's theatre.
Even before we became the global university we are today, our researchers looked beyond traditional boundaries, discovering ways of approaching the fields in which they worked. It's why a Monash education is so respected around the world.
Every project we support is driven by a desire to make a difference. From designing inhaled Oxytocin, a vital drug to reduce the risk of postpartum haemorrhage now accessible to women in developing countries to tackling global energy challenges, Monash research is making a positive impact in local communities and around the world.
Follow our documentary series 'A Different Lens' to hear Monash academics share their insights into the magnitude and complexity of the themes and challenges that will shape our future.
Explore rankings data for Monash University
All ranked institutions have an overall score and 4 pillar scores. However for each pillar, only institutions ranked in the top 500 overall or the top 500 in this pillar have a publicly visible score
Key statistics
33.9

No. of students per staff

(1)

39%

Percentage of International Students

(1)

57 : 43

Student Ratio of Females to Males

(1)

52,989

Number of FTE Students

(1)
Video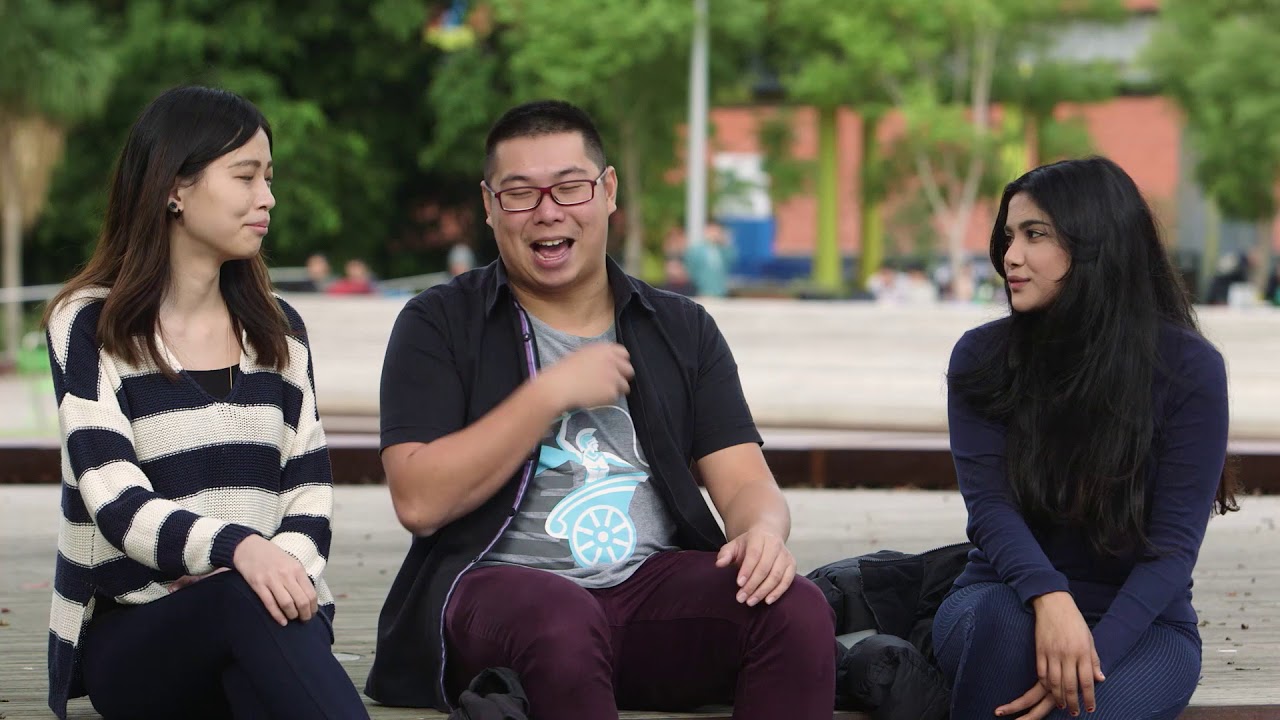 Subjects taught at Monash University
Arts & humanities

Business & economics

Engineering & technology

Social sciences

Life sciences

Computer science

Physical sciences

Law

Education

Clinical, pre-clinical & health

Psychology