Creative ways to boost student learning through community-based projects
Jamie Darwen explains how community projects offer creative and practical ways to enhance student learning and shares advice on building successful partnerships outside the university

University of the West of England Bristol
30 Jul 2021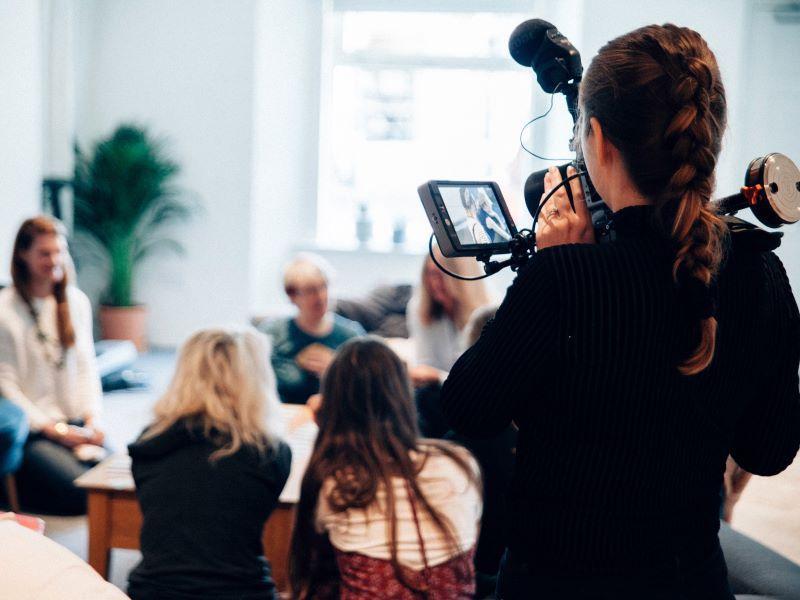 Community-based projects can provide great opportunities for students to enhance their learning, get creative and gain practical experience, while also benefitting local communities.
With a strong focus on practice-led and problem-based education, we have formed connections with communities and organisations across the Bristol region to provide relevant, authentic and engaging opportunities for students to learn about and tackle real-world issues and problems. Here are some key lessons in how to do this successfully.
Funding
All projects have associated costs and it can be difficult finding extra funding in already squeezed institutional budgets. So, it is worth creating a special fund or pot that is ring-fenced specifically for community projects. This can be done in partnership with other local charities and organisations.
The UWE Bristol Community Fund, run in partnership with Quartet Community Foundation, awards grants of up to £3,000 for new projects that connect university staff and students with local communities around Bristol.
Such a fund can then act as a quality control mechanism, as applicants need to demonstrate the potential value of their project in order to secure a grant, such as the need it is addressing and how it will do this, as well as the learning benefits for students. Project leads are expected to produce follow-up reports to show the outcomes or impact.
This helps shape projects that create rich, practical learning opportunities for students and provide positive social, environmental and cultural benefit for communities. Such initiatives can come in many forms so here are four models for community-based projects, which can work across multiple disciplines or faculties:
Co-creating local exhibitions and shows
Look for opportunities to partner with creative, educational and community organisations to host exhibitions and shows, ideally focused on topics of local interest. This gives students a chance to apply their knowledge or creative skills in a professional context, working with a real "client" to deliver the brief.
Students benefit from real-world experience in practicalities such as funding applications, project management, teamwork and reporting. Depending on the subject of the exhibition or show, they may also learn about a local historical or cultural issue and how to present this in an honest but sensitive way.
Our architecture and film students worked with Local Learning CIC, Circomedia and a local primary school to stage an exhibition at the Bristol Beacon about Carlos Trower, who escaped slavery and lived in Bristol to become one of the world's greatest tightrope walkers.
Students took responsibility for developing and agreeing a brief and outputs with the client, liaising with other parties, applying for funding and producing drawings for another student team to build. The subject matter meant students needed to consider language and how they presented their ideas. Telling the story of Carlos Trower in the wake of Bristol's Black Lives Matter events and the renaming of Colston Hall to the Bristol Beacon led to some interesting and important conversations that took learning beyond the original brief.
Working with local media outlets
Local media outlets – newspapers, magazines, radio and TV – offer a great forum for students to gain useful experience while researching and delivering content of genuine community value. Local media are always on the lookout for interesting stories of relevance or interest to their audience.
Task students with contacting different media outlets to find out their editorial schedule or focus areas then pitch ideas for stories or features. Our MA Journalism students researched, recorded and edited short audio pieces for BCfm Community Radio's series of local history podcasts, 12 Communities One Bristol, telling stories of people from different Bristol neighbourhoods.
Students learned about different areas of Bristol and their socio-economic makeup. While working across these areas, they practised networking and interpersonal skills, meeting diverse people and finding stories that would not normally be told.
Contributing to local festivals and events
Link into your local city, town or region's event calendar to see if there are opportunities for your students to get involved and share their expertise. This could be in the form of creating useful content, hosting a part of the event or helping with administrative, technical or promotional work.
For example, students from courses covering the environment, conservation and science communication worked with Bristol Natural History Consortium to devise activities and create a series of short films, Show and Tell Nature, for the Festival of Nature 2021. Activities included comedy shows, inspiring demonstrations, interactive quizzes and ideas on helping wildlife at home. This gave students unique insight into how to engage target audiences on issues of scientific and environmental importance. Activities needed to be interactive for both the live studio audience and the online audience, giving students experience working in a "hybrid" environment, critical for many future workplaces.
Providing professional advice services
Students with professional expertise in subjects such as law and accountancy can gain vital experience while providing a valuable community service in the form of free advice or clinics. Such projects require close supervision by a partner organisation and the students' tutors but can deliver fantastic results on all sides.
We worked with North Bristol Advice Centre, which recruited and trained law students to provide legal advice support to people challenging Employment Support Allowance and Personal Independence Payments benefits decisions. The role of the students included meeting clients, preparing statements and legal submissions, and providing representation at legal hearings.
In 2019-20, students worked on 199 client cases, raising more than £700,000 in increased income and backdates for 128 people whose appeals were successful, increasing financial well-being and preventing debt and homelessness.
Students gained greater knowledge of social welfare law and a better understanding of issues affecting people living in poverty. They developed core legal skills such as interviewing, active listening, giving advice, and written communication.
Tips on ensuring successful collaboration and an effective experience for students
These are four very different approaches to engaging students in community-based projects which aid their learning, but key lessons are common to all of them:
Finding good partners: Look for people in your institution who have good knowledge of community organisations in your area, such as your volunteering service, who can advise on partners that will be a good match.
Effective communication: Keep an ongoing open dialogue between academic staff and the community partner, maintaining flexibility and realistic expectations, but with a strong overall vision that recognises the value of the project and all its facets.
Understanding collaboration: Develop an understanding of each other's ways of working – for example, the community partner recognising when there were heavy assessment points and they could work around that with students.
Getting student buy-in and generating enthusiasm for involvement: Highlight what students will gain from taking part – for example the skill development or training available. It is useful to be clear at the outset what the time commitment will be.
Community visits: The opportunity for students to visit the communities involved really helps to bring a project to life.
Assessment value: Embedding the activity as an assessment meant there was a real outcome for the students and they invested more time and effort in completion of the project, rather than viewing it as an added-value activity.
Student support: Maintain regular communication with students that is informal in tone, but with enough structure to keep things on track. For example, a WhatsApp group where students can share ideas and learning, and mentors can drop in small challenges or reminders to ensure groups are progressing their designs at a suitable pace.
Overseeing student progress, ensuring they have the support: Provide enough structure for students to progress in stages, while allowing and supporting the creative freedom to take the project where they want to go with it. Having students work in groups can help them support each other and keep momentum going, and a feedback workshop can check in on progress and stimulate new ideas.
Gathering feedback from partners and testing impact for refining future projects: We ask all project teams to complete a simple end-of-project report, reflecting on the experience and providing evidence of the impact on participants and student learning. We use this to develop case studies, which promote the fund and provide guidance for future applications.
Jamie Darwen is project lead for equality, diversity and inclusivity at the University of the West of England (UWE Bristol).
Thanks to the following people who contributed to this piece: Ann de Graft-Johnson, Anne Harbin, Bethan Hindle, Marcus Keppel-Palmer, Ruth Myers and Matt Postles.