How to embed public engagement into your teaching and research activities
Carenza Lewis shares a step-by-step guide for embedding public engagement into your institution's research and teaching
1 Jul 2021
Research management
Sponsored by
Elsevier helps researchers and healthcare professionals advance science and improve health outcomes for the benefit of society.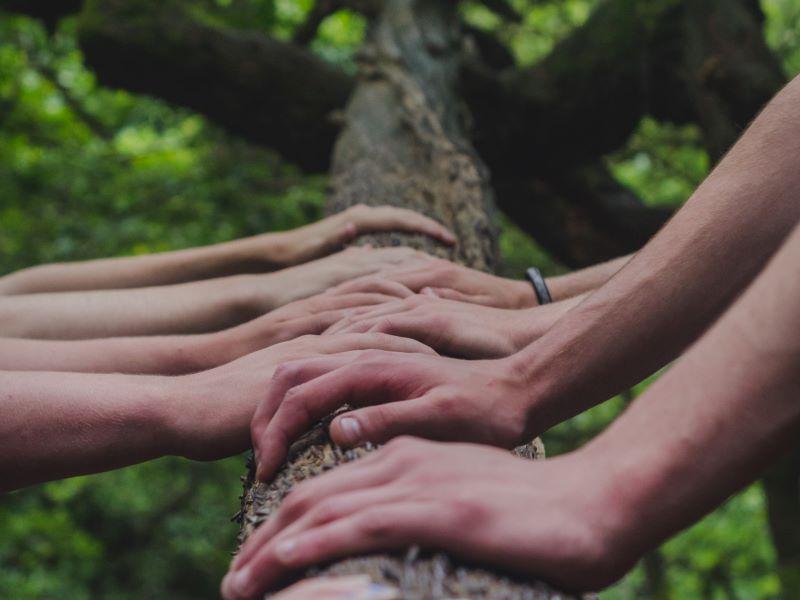 Universities, as civic institutions, have a moral duty to support their communities of place, interest, identity or experience - locally, regionally, nationally and internationally. One way they can do this is through public engagement. It can seem difficult to prioritise public engagement when there are so many other calls on your time, but there are two key points to bear in mind:
Public engagement is more important than you might think 

Public engagement is easier than you might think.
Public engagement is important because propagating and democratising knowledge confers so many benefits on wider society. It improves health and well-being by nurturing hobbies and interests, offering new experiences and changing behaviour. It supports personal resilience by diversifying life experience, widening horizons and helping achieve personal goals. It boosts economic resilience by instilling knowledge, skills and ways of thinking, providing volunteering opportunities and raising aspirations. It builds social capital by extending community-university networks and increasing appetites for learning, and it strengthens civil society by developing skills in discussion and debate, supporting informed decision-making and giving people the opportunity to devise and participate in research themselves.
Public engagement benefits researchers and universities by extending research networks and providing different perspectives. It develops transferable skills in researchers, boosts self-esteem and enhances the public reputation of the university. Public engagement contributes to the research excellence framework (REF) and knowledge exchange framework (KEF), which contribute to universities' reputations and their income, and supports student recruitment.
Whether your primary role is research, teaching or supporting public engagers, here are key tips based on my experience with PEARL (Public Engagement for All with Research at Lincoln), which we set up with UK Research and Innovation (UKRI) funding to enhance public engagement across the university. These actions can be applied at every level, from individuals to institutions.
Get started
Establish in your own mind what you want your public engagement to achieve and why. This helps plan and evaluate more effectively. 

Get help – sign up for any public engagement training at your university and check out the National Co-ordinating Centre for Public Engagement (NCCPE) website. 

Don't be afraid to start small. Even talking to friends about one aspect of your work practises public engagement as it builds fluency. Taking part in on-campus research festivals saves you finding your own audience, while contributing an activity to a national initiative such as Pint of Science or Being Human will come with ready-made PR.
Think about your audience
Consider what your audience is likely to want or expect. Thinking about who will participate will help you refine your ideas and pitch your activity. 

Enjoy your audience and pay attention to them. They will value the authenticity of connecting with people who really are the "experts" and will offer you different and new perspectives. Asking for a show of hands in response to a couple of opening questions gets your audience engaging with you right from the start.

Look for new audiences. These might be groups with interests in your subject (such as environmental groups, history societies etc) or organisations like U3A (University of the Third Age), which has local groups nationwide with a remarkably eclectic range of interests. Making a virtue of recent necessity, online engagement is now easy and widely accepted.
Build support networks
Connect with others – it's insightful, inspiring and encouraging to share ideas and experiences with others involved in public engagement. 

Work across disciplinary boundaries – there's huge potential in (for example) life scientists collaborating with performing artists to come up with exciting new ways of sharing knowledge.

Involve people from different career stages and tracks. Students can contribute newly minted freshness and enthusiasm, senior researchers can provide confidence underpinned by decades of accumulated knowledge, staff heavily involved in teaching have honed communication skills.
As you gain experience
Try new approaches, especially anything that turns one-way dissemination into two-way conversation or sustainable participation – from including polls in an online talk to asking people to co-produce research. 

Remember that public engagement can take place anywhere – indoors, outdoors, on campus, in the high street or in the back of beyond, on air or online. Think creatively.

Be open-minded about taking up offers of help. The most important asset is enthusiasm – everything else can be learned!
Capture the impact
Record the outcomes of your engagement. This will show whether you've achieved your aims and help identify any improvements needed. It will also show others what you have achieved, which is hugely important for you and for the university. Any information, even a simple headcount, is useful, but it's even better if supplemented by qualitative quotes from visitors' books or quantitative statistics from feedback forms. Responses collected before and after the activity can show the difference it's made, but such intensive data collection can be counterproductive – no one likes feeling like a lab rat when they are enjoying indulging their curiosity. Whatever approach you use, think what you want to be able to say about your activity's outcomes, and draft your questions accordingly. 

Formally recognise and reward public engagement – include public engagement categories in workloading, staff merit programmes and student awards.

Celebrate your public engagement successes within and beyond the university – in departmental meetings, in annual reports, online and in media communications – and even in research articles. It's good news for everyone and will inspire others – completing a virtuous circle.
Carenza Lewis is professor for the public understanding of research at the University of Lincoln.
Research management
Sponsored by
Elsevier helps researchers and healthcare professionals advance science and improve health outcomes for the benefit of society.
Additional Links
Research management
Sponsored by
Elsevier helps researchers and healthcare professionals advance science and improve health outcomes for the benefit of society.