Don't be fooled – community outreach can be even better online
Covid and the move online made audiences even larger for our student-led social media workshops aimed at local businesses, say Dennis Olsen and Kristin Brewe
University of West London
1 Jul 2021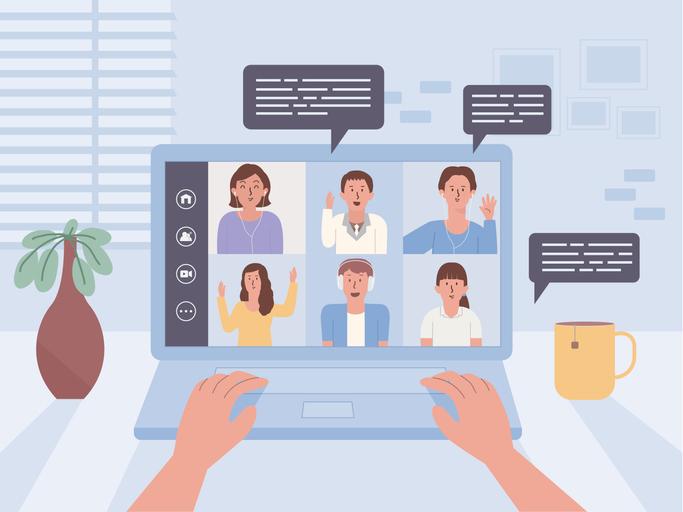 Universities have long seen research as one of their main societal missions. And while research is clearly an important way that higher education creates and disseminates knowledge, it is only one path.
Universities have just as important a role to play in shaping their local communities through other means. One in particular can be leading practical, community-focused projects that enhance employability (especially for young people), foster successful business ecosystems and create deeper connections between stakeholders within communities. We have recently been involved in such initiatives with our students, showcasing their skills for the betterment of local businesses.  
This essential function of contributing to our universities' communities has been underscored by initiatives such as the sector-wide knowledge exchange framework (KEF). As initial results released in March 2021 show, the first iteration of the KEF stresses the importance for UK universities to include knowledge exchange and public engagement as core objectives. The KEF highlights the role of the university as an anchor institution, playing a significant and recognised part in the community by making strategic, tangible contributions to the local economy. 
Of course, universities have long had mutually beneficial connections with local organisations across a variety of areas. HE institutions get sponsorship and other support from local businesses. Local businesses benefit from access to thought leadership (exhibitions, showcases, public lectures and more) as well as an educated talent pool.
This access to fresh talent is particularly important to local businesses. Graduates often stay close to where they were educated − a trend that may grow even further as we all apply what we learned during the pandemic. Work relationships that start as internships can develop into secure, full-time roles for people who are invested in their communities across multiple areas − education, work and home.   
At the University of West London we keep all this in mind when we structure many of our projects and activities that forge links between students and our community. Our students take on real clients for many of their assessments – often smaller businesses and cultural institutions in the West London area where our university is based.
Start-ups are often the focus of our projects, with the aim of encouraging entrepreneurial activity among our students and our local community. We spend a lot of time in our classes working on projects that help non-profits and charities create communications they would not be able to afford otherwise. 
While Covid diminished everyone's ability to have face-to-face meetings and experiences, we made sure that it diminished in no way what we were able to offer our community. In fact, in some instances, our impact became even greater thanks to the broadening of audiences made possible by being online.
A good example of this is a recent series of social media workshops staged by our final-year students and aimed at local entrepreneurs and small and medium-sized enterprises (SMEs). For similar in-person events, we had previously welcomed about 10 to 15 interested local businesses. In comparison, we had triple that number at our workshops in April and May this year.
The feedback from our attendees has also been very encouraging. Many people in attendance said they got practical guidance from our students about growing their businesses through social media. Getting a Gen Z and young millennial perspective on how to attract customers is really helpful to smaller businesses that may not be adept at marketing nor aware of the nuances unique to these vastly important consumer audiences. Attendees also stated that they appreciated the online format because it allowed them to attend despite their busy schedules. 
Thus, online, student-led workshops focused on SMEs is something we are likely to continue after the pandemic. The following three-stage digital approach has proven successful for us, so we hope it might work for others who want to further pursue public engagement and knowledge exchange:
Stage 1: Create a website. A dedicated online platform is the gateway for audiences to get to know the people involved in the activity and to explore their work before and following the other stages.
Stage 2: Create an experience. To add disruption and create an "experience" that attracts the community, we accompany the website with purpose-built software to create, for example, VR-ready 3D exhibition spaces. There are many free and easy-to-use solutions available.
Stage 3: Host a virtual event. To tie all elements together and increase impact, we also held dedicated online networking events via conferencing apps. While these events by themselves tend to be somewhat awkward for showcasing work (for example, via screen or file sharing), in combination with a website and 3D exhibition, we've found that engagement and exchange with the public is rich. Short "lightning" talks and discussion rounds, mixed with informal networking chats, are usually part of these events and work well.
In the coming months and years, large parts of our economy are going to need major, practical support − not just for the recovery from Covid but also as we (hopefully) adapt towards green economies. Research alone cannot achieve this.
Our pandemic experience of strengthening our community by directly showcasing how our talented students can benefit businesses is a win-win scenario for employability and business adaptation. These are the kinds of healthy roots a practical knowledge exchange can establish within our community and beyond – which is something all our universities can and should be aiming for.
Dennis Olsen is course leader of the MA in creative communications entrepreneurship at the University of West London. As one of the university's KEF Leads, he has initiated and organised numerous knowledge exchange and public engagement activities.
Kristin Brewe leads the BA advertising and public relations programme at the University of West London. A sought-after mentor for small and medium-sized businesses, she is a frequent speaker at start-up events around the country.