Open to all? Using our physical and digital spaces to better engage local communities
Richard Calvert explores what role universities' physical spaces should play in civic engagement and how digital technologies can support this

Sheffield Hallam University
28 Jun 2021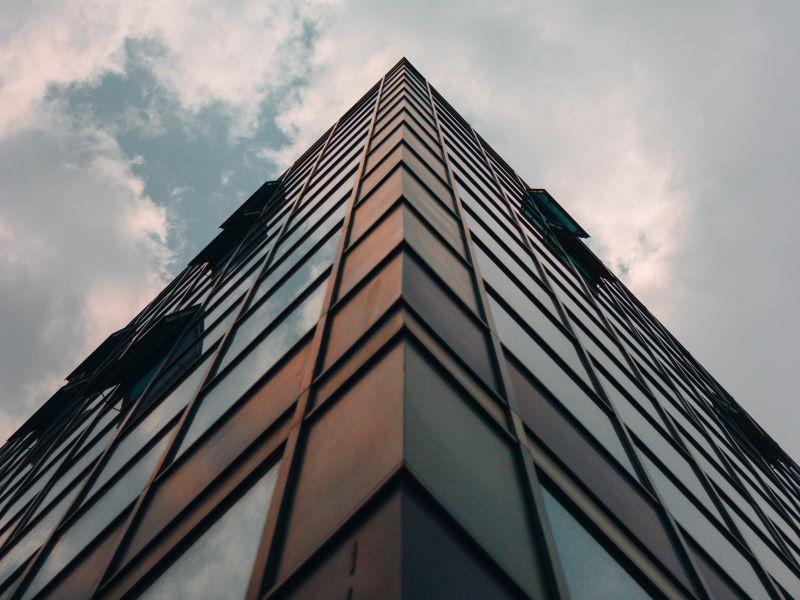 Civic engagement is deeply rooted in many of our universities, and as we and our localities focus increasingly on recovery from the impact of Covid, the case for the civic agenda across higher education has never been stronger. But what role should our physical spaces play in this, and as the physical and virtual worlds become ever closer, can digital spaces support wider civic engagement?
The pandemic has forced people across the globe to socially distance, pushing many of us into the virtual world of Zoom, and depriving campuses and town centres of the physical interaction that brings them to life.
As this changes, and we increasingly focus on recovery, we have an opportunity not just to design the "new normal" for our core activities, but to rethink our role in supporting social and economic recovery. If we're to maximise our civic impact, the role and use of our physical spaces must be part of that agenda.
The University of Gloucester's acquisition of the recently closed local Debenhams store hit the headlines, with the retail space to be repurposed to deliver healthcare tuition and community cultural events. While this model may still be the exception, similar ambitions are driving others to find innovative ways to connect to communities, both physically and digitally.
As universities begin to reimagine their post-Covid campuses and wider engagement, I'll pose three key questions.
First, how can we use our campuses to deliver wider civic value?
We can design more "porous" buildings, through social, leisure and well-being spaces. Apart from making space more vibrant, greater footfall can contribute to more sustainable operations. There are already great examples of where campus meets community, such as the new Town House building at Kingston University, which provides a vibrant open space for students, staff and the general public.
External space also matters. Sheffield Hallam's city campus redevelopment is centred around a new public green space – creating a dynamic and "open for all" environment at the heart of the campus, and at a key city gateway. And simple changes around public signage and route marking can also help overcome what for many may be implicit or explicit physical boundaries.
Higher education has a strong track record of providing space for business start-ups and research collaboration with industry, while also opening facilities for use by community and voluntary groups. A more systematic offer that includes a community booking portal could allow better access to these – reaching beyond well-established users. This is something we are looking at.
All this can help enhance an institution's civic value, as well as creating opportunities to enrich the student experience through volunteering, placement or consultancy opportunities.
But the reach of our campuses will always be limited. This is partly down to geography, especially for towns with no university presence. But there are wider factors: many within our local populations – particularly those with no personal or family history of involvement with higher education – are still hampered by invisible barriers to engagement.
So, the second question is: how do we reach out directly into our local communities, essentially taking the university out, rather than waiting for people to come to us?
Partnerships are key, especially at hyperlocal level. Working with schools and colleges enables much of this outreach. But this is not just about widening access to higher education, it is about creating opportunity and supporting community well-being at all levels. So, work with a range of organisations and draw on your own internal talent pool – the students – to support outreach projects where possible.
Through social mobility partnership South Yorkshire Futures, we are working from early years through to post-16, with programmes ranging from a new school-based research nursery through to the groundbreaking GROW scheme, through which student volunteers are mentoring young people across the region who are struggling with the impact of Covid on their learning. Through this, pupils are given bespoke support to help them progress while our student volunteers gain valuable skills and experience for their future studies or employment.
Looking further afield, Cardiff University's "Community Gateway" partnership with residents and businesses in the Grangetown is making  a tangible difference to the community through student projects and consultancy work, while Nottingham Trent University is working in partnership with Vision West Nottinghamshire College, to deliver a new route to higher education in Mansfield, offering finance and career support as well as integrated further and higher education pathways for local people.
But – coming to my third question – can we achieve even greater reach through more imaginative use of digital platforms alongside physical space?
We've seen a previously unimagined transition to online teaching and learning over the last year, and while many students are crying out for a return to campus life, most would agree that there are many digital elements that should be retained longer-term. The scope of innovation and entrepreneurship in this space continues to grow, offering opportunities to expand the reach and impact of a university far beyond geographical boundaries and the student body.
There's a bigger agenda here as well – around skills and economic recovery. Universities now have a wealth of digital expertise and resources they can share with businesses and individuals to drive competitiveness, innovation and growth.
For many areas, a more integrated approach to identifying and meeting local skills needs will be critical to "levelling up" and economic recovery. If universities are to help lead and deliver this, we need to take our offer beyond the campus, including via digital channels. This could involve shared facilities with partners, such as businesses and charities, providing the kind of drop-in spaces that students expect on campus, supported by digital provision to offer skilling and reskilling, particularly in areas of low participation.
Our Digital Boost collaboration with Barnsley and Sheffield Local Authorities incorporates a digital skills framework that can be used with individuals, communities and employers to assess and then develop digital skills from basic to advanced levels. The programme will connect regional SMEs to academic expertise and world-class facilities at the university and offer support on digital needs including enhanced cybersecurity, improved design, software engineering, data analysis, artificial intelligence, user experience and rapid prototyping. 
Plans for a new Institute of Technology in South Yorkshire also embed digital skills across foundational industries, engineering and construction, to support adoption of new technologies and business growth. This includes clearer curriculum pathways through further and higher education and a more modular and tailored approach to digital provision, targeting those returning to education or reskilling.
There's more information about the projects I've referenced through the Civic University Network, as well as further best practice and a useful toolkit to help develop plans. Any successful civic engagement must reflect local conditions so must start with an understanding of community needs. There is no one size fits all. But there is still much we can learn from asking these key questions and learning from each other's experience.
Richard Calvert is deputy vice-chancellor (strategy and operations) at Sheffield Hallam University.