University of South Australia
301–350th
World University Rankings 2024
201–300th
Impact Rankings 2023
52nd
Young University Rankings 2023
GPO Box 2471, Adelaide, South Australia, SA 5001, Australia
The University of South Australia is Australia's University of Enterprise. It is known for its relevance, equity, and excellence. The University's renowned researchers are thought leaders, who drive major change in industry sectors across the globe. The institution currently collaborates with more than 2,500 international industry partners. This global collaboration gives rise to new knowledge that is central to global economic and social prosperity.
By pioneering disruptive ideas that address, and solve, current world issues, the University of South Australia is an innovator for emerging industries. The institution is leading major developments in Artificial Intelligence, pharmaceutical science, and education. A key example of this work includes the University's creation of AI technology to improve target detection in the ocean, which will advance radar systems for the Navy and Airforce. The institute is also at the forefront of cancer treatment research, including its work on Vitamin D supplementation for mitigating chemotherapy-related illness.
Students
The University of South Australia offers more than 200 world-class degrees designed in partnership with industry, and reflect areas of current and emerging demand. These degrees also leverage the latest research from the University, ensuring graduates are unstoppable in their chosen career fields.
Research degrees at the University of South Australia are project-based, and focus on producing new knowledge, providing solutions to global challenges, and preparing candidates for competitive careers.
Acknowledgement of Peoples and Country
The University of South Australia respectfully acknowledges the Kaurna, Boandik and Barngarla First Nations Peoples and their Elders past and present, who are the First Nations' traditional owners of the land that is now home to the University's campuses in Adelaide, Mount Gambier and Whyalla.
The institution released the first university Reconciliation Action Plan (RAP) for South Australia in 2014 and has continued to build on its proud history in Aboriginal education and research. The University of South Australia is working to embed real and measurable actions, and extend the process of cultural change to strengthen its position as a University of Choice for Aboriginal Peoples.  
The University of South Australia is #1 in Australia for research impact and engagement*. The University is also one of the top young universities in Australia for research quality[1]. Its research culture is outward-facing and delivers new social, economic, and environmental advancements.  
The institution is Australia's leading young university for research income[2]. It is also ranked in the world's Top Young Universities [3] and 100% of the University's assessed research is rated at or above world-class*.
The University has interdisciplinary teams that tackle significant real-world problems, with more than 30 research institutes, centers, and concentrations working to generate development and change. These research groups focus on diverse areas, including, but not limited, to:
Health, medicine, and cancer
The University of South Australia's research in the health sciences contributes to practical solutions which address local, national, and international health-related challenges.
The University of South Australia has the Centre for Cancer Biology, which has made breakthrough discoveries in the causes of cancer, and the AUD$247 million Cancer Research Institute. The institute brings together some of Australia's brightest minds to fight cancer, with a focus on personalised precision treatments, better diagnostics, prevention, and survival. The institute also focuses on the discovery and development of new cancer drugs, and early detection and prognosis.
Business and marketing
The University of South Australia's business school is ranked in the top 1% worldwide* and is home to the world's largest marketing research center.
The prestigious Ehrenberg-Bass Institute for Marketing Science has a team of over 50 marketing scientists who make fundamental discoveries about how brands grow and how buyers behave. It is a leader in key research areas including pricing, advertising, and marketing metrics, and sets the tone for international conversation and principles surrounding marketing practice. The institute works with major international companies, like Coca-Cola, MARS Incorporated, Pepsico, and Kellogg's, to deliver competitive marketing insights and strategy. The work of the institute has earned the University of South Australia the title of 'best in the word' for brand management research[4].
Emerging industries and technologies
Industries are increasingly impacted by global health challenges, technological leaps, economic uncertainty, and climate change. But, while disruption creates challenges, it also highlights opportunities for innovation and growth.
Researchers and experts of the University of South Australia are helping companies to capitalise on these opportunities. From using AI to detect infectious disease, to creating lightweight car mirrors to reduce fuel consumption, and developing aboriginal medicine to fight inflammation, the University is providing leading solutions to solve critical challenges.
The University's Enterprise Hub is a dedicated space for industry stakeholders to meet with university staff and work on collaborative projects. Launched in 2021, the University's Enterprise Hub is an online portal, and a physical business hub, that houses the university's key services, including research commercialisation and business development.
*Rankings and achievements.
To see more information on the University of South Australia's global and national rankings, please visit the university's website here.
[1] #2 YOUNG UNIVERSITY IN AUSTRALIA FOR RESEARCH QUALITY: 2022 THE Young University Rankings.
[2] #1 YOUNG UNIVERSITY IN AUSTRALIA FOR INDUSTRY INCOME: 2022 THE Young University Rankings
[3] #52, 2023 THE Young University Rankings
[4] https://www.unisa.edu.au/media-centre/Releases/2018/MUniSA-best-in-the-world-for-brand-management-research--/#:~:text=A%20global%20study%20of%20the,Review%20BOSS%20Magazine%20this%20week
The University of South Australia works with organisations of all sizes to devise new ideas and add value to their business, and wider industry. This commitment to industry engagement has culminated in the creation of the University of South Australia Enterprise Hub. The Enterprise Hub, launched in 2021, is the University's central location for brokering cross-sector collaborations between industry, government, and academia.
An example of the institution's key partnerships are those in the commercial space sector. Thanks to its research expertise in areas including telecommunications, engineering, earth observation, and cybersecurity, the University of South Australia works with the likes of Boeing Co and BAE Systems to advance the global commercial space sector.
To discover more about University of South Australia's industry partnerships, visit the website here.
Explore rankings data for University of South Australia
All ranked institutions have an overall score and 4 pillar scores. However for each pillar, only institutions ranked in the top 500 overall or the top 500 in this pillar have a publicly visible score
Key statistics
30.2

No. of students per staff

(1)

17%

Percentage of International Students

(1)

22,822

Number of FTE Students

(1)

60 : 40

Student Ratio of Females to Males

(1)
Video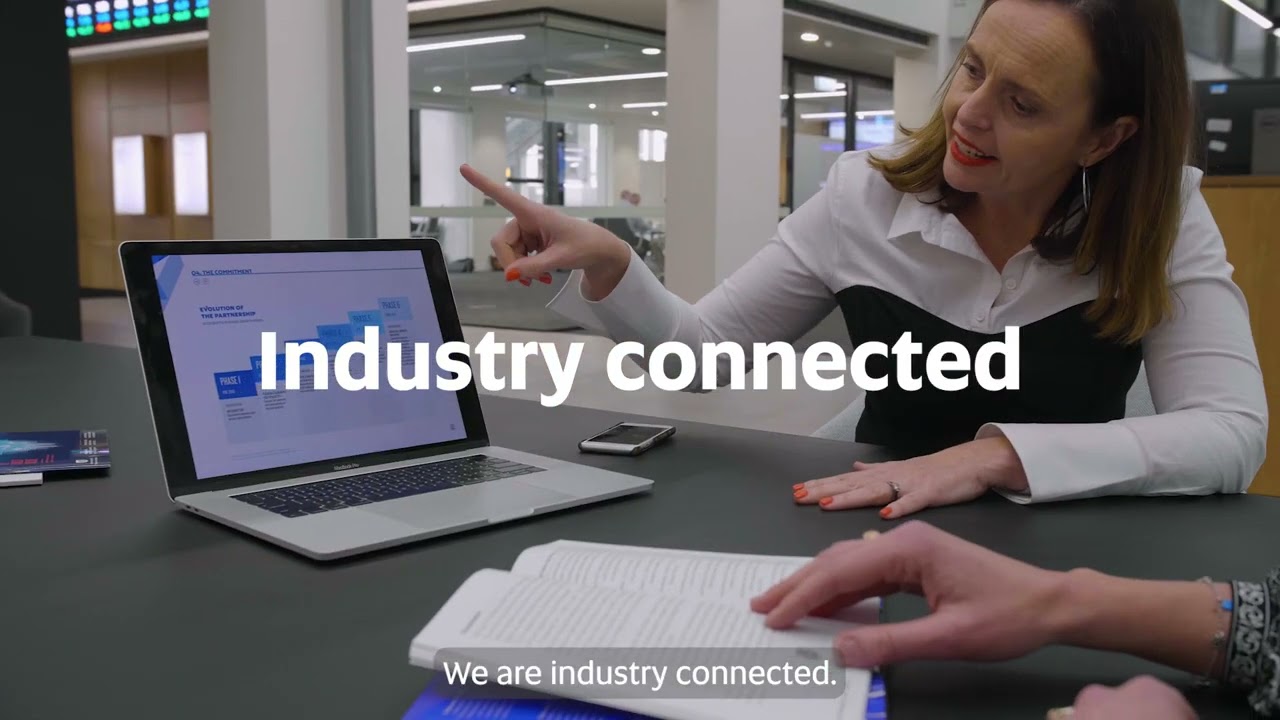 Subjects taught at University of South Australia
Engineering & technology

Mechanical & Aerospace Engineering
General Engineering
Civil Engineering
Electrical & Electronic Engineering

Arts & humanities

Architecture
History, Philosophy & Theology
Art, Performing Arts & Design
Languages, Literature & Linguistics

Business & economics

Economics & Econometrics
Accounting & Finance
Business & Management

Life sciences

Sport Science
Biological Sciences

Social sciences

Sociology
Communication & Media Studies

Law

Clinical, pre-clinical & health

Other Health
Medicine & Dentistry

Physical sciences

Geology, Environmental, Earth & Marine Sciences
Mathematics & Statistics

Computer science

Psychology

Education