By every measure, the University of Adelaide—a member of Australia's prestigious Group of Eight research-intensive universities—stands tall among the world's leading institutions of learning and innovation.
The clearest indication of this is our consistently high rating by the most respected international assessment bodies. QS World University Rankings, Times Higher Education and Shanghai Jiao Tong's Academic Rankings of World Universities (ARWU) all consider us one of the top 1% of Universities worldwide, and the top university in South Australia.
With over 29,000 students from more than 100 countries and over 3,000 staff, half of whom are born overseas, the University's deep global connections are integral to its vision of building a better future for all.
At the University of Adelaide, we embrace our role and purpose as a future-maker—for our state, our nation and our world.
We pursue meaningful change as we celebrate our proud history: applying proven values in the pursuit of contemporary educational and research excellence; meeting our local and global community's evolving needs and challenges; and striving to prepare our graduates for their aspirations and the needs of the future workforce.
Our focus is informed by the multiple changes confronting today's society, including the:
need for economic transition—to new industries and jobs
imperative of social transformation—demanding more accessible, lifelong learning
impact of globalisation—making global opportunities available locally
pervasive nature of technological disruption—redefining socio-economic constructs
pursuit of sustainability—socially, economically and environmentally.
The University is uniquely positioned to design and drive a prosperous, entrepreneurial future built on knowledge, innovation and collaboration.
We're a dynamic participant in society, leading our community in leveraging change for social and economic benefit. We listen to industry and we connect with diverse community groups far and wide to deliver education and research of the highest value and impact.
Our greatest asset is our 160,000 strong global alumni community who are making an impact around the world. Our distinguished alumni include five Nobel Laureates; over 110 Rhodes Scholars, including Australia's first Indigenous recipient; Australia's first female prime minister; and Australia's first female supreme court judge.
We partner with leading higher education institutions, research centres, corporations and government agencies across the globe, and work with them to solve the most pressing global challenges and shape future global leaders.
At the University of Adelaide, our students are immersed in an environment that pursues excellence, values creativity, welcomes cultural diversity, and gives its graduates the opportunity to become global citizens.
We are a top 100 globally ranked university located in the heart of the vibrant, affordable and multicultural city of Adelaide. Our city campus is in close proximity to the business district, the Adelaide Biomedical and Lot Fourteen technology precincts.
Our degrees are world-class, infused with cutting edge research and technology that encourages critical thinking, problem solving, teamwork and communication. Our staff are forward thinkers who are national and international leaders in their field, and we offer close connections with industry leading to better career outcomes for graduates.
In the interests of improving lives and delivering better societal outcomes, we constantly seek ways to increase our community's access to the ever-growing store of human knowledge. We're making a University of Adelaide education more relevant to an even more diverse range of students; and aligning our programs with the creativity and power of research. The result is an education tailored to the enquiring mind, and graduates highly sought for their intellectual flexibility and rigour.
The University of Adelaide offers health, academic, and career support services and we place a high value on supporting diversity, inclusion, and minorities, and providing global experiences for students. We have been among the leading Australian universities for student mobility and continue to seek opportunities to engage with partners to provide high quality options for students. The University also has a strong focus on both indigenous education through its Wiltu Yarlu Aboriginal Education centre, and on indigenous languages and language reclamation.
The University has four campuses. Three in South Australia at North Terrace, Waite and Roseworthy and one in Melbourne, Victoria.
At the University of Adelaide, innovation and world-class teaching and learning are built on a rich history of excellence spanning almost 150 years since our establishment in 1874.
Many of our staff and teachers are internationally recognised leaders in their fields. Our expertise spans a range of disciplines, and we rank in the top-100 globally in many subject areas including engineering, agriculture, computer science, veterinary science, geology, energy and earth sciences, water resources, dentistry, nursing, clinical medicine and public health.
The vast majority of our research is rated 'above or well above world standard' by the Australian Research Council's Excellence in Research Australia program.
The University of Adelaide's globally recognised strengths in agriculture, technology, energy, sustainability, health, society, and culture have enabled us to make a significant contribution to solving some of the most pressing challenges of our times.
The University's Waite campus is amongst the three largest agricultural research, education and commercialisation precincts in the southern hemisphere and our Centre for Global Food and Resources tackles critical issues for global food systems. The Australian Institute for Machine Learning is a global leader in machine learning, artificial intelligence, and computer vision.
Addressing climate change is also a long-standing priority for the University. Trans-disciplinary teams in the Institute for Sustainability, Energy and Resources and the Environment Institute are leading programs in climate and biodiversity, marine and freshwater ecosystems, urban and regional landscapes and water quality, among others. Research centres such as the Centre for Energy Technology and the Centre for Materials in Energy and Catalysis are making significant contributions to the transition to renewable energy.
The University also has strengths across a wide range of health and medical research including reproductive and child health, cancer, aging, and global health. Our Dental School is ranked among the world's best.
Explore rankings data for University of Adelaide
All ranked institutions have an overall score and 4 pillar scores. However for each pillar, only institutions ranked in the top 500 overall or the top 500 in this pillar have a publicly visible score
Key statistics
23,792

Number of FTE Students

(1)

49 : 51

Student Ratio of Females to Males

(1)

31%

Percentage of International Students

(1)

36.4

No. of students per staff

(1)
Video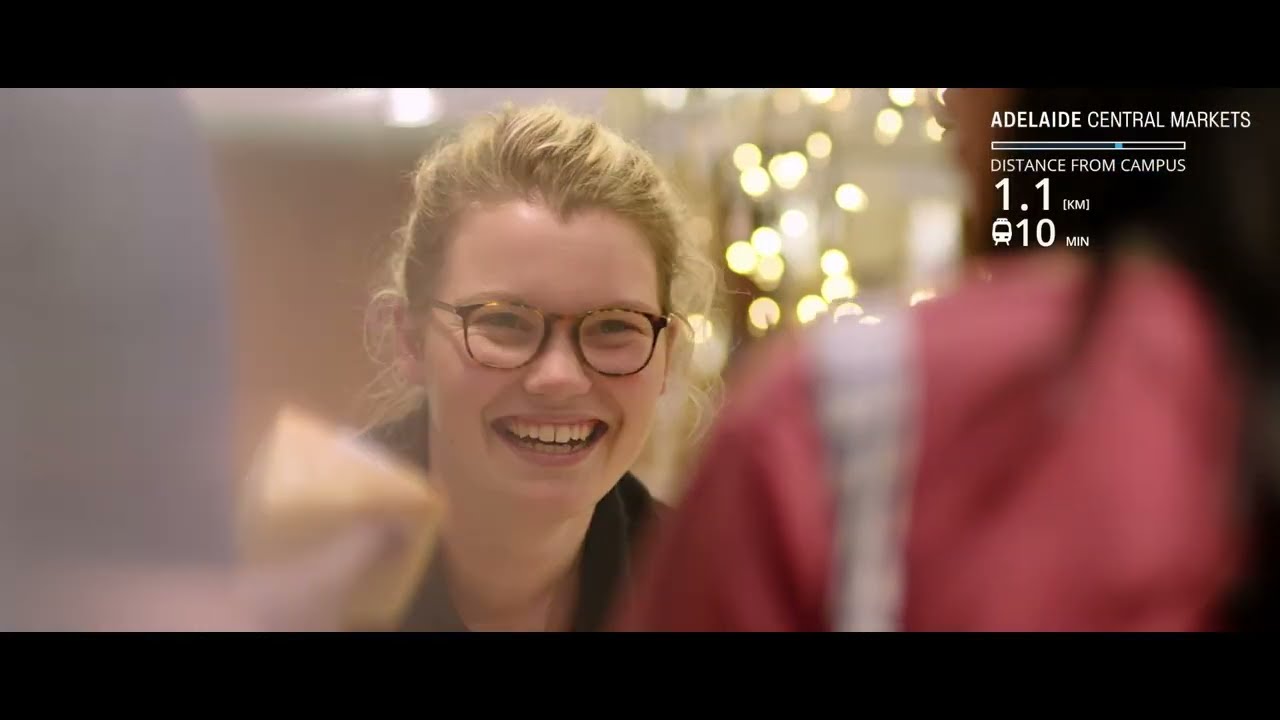 Subjects taught at University of Adelaide
Clinical, pre-clinical & health

Other Health
Medicine & Dentistry

Physical sciences

Geology, Environmental, Earth & Marine Sciences
Mathematics & Statistics
Chemistry
Physics & Astronomy

Business & economics

Economics & Econometrics
Business & Management
Accounting & Finance

Computer science

Arts & humanities

Art, Performing Arts & Design
Architecture
Languages, Literature & Linguistics
History, Philosophy & Theology

Engineering & technology

Chemical Engineering
General Engineering
Civil Engineering
Mechanical & Aerospace Engineering
Electrical & Electronic Engineering

Social sciences

Geography
Communication & Media Studies
Sociology
Politics & International Studies (incl Development Studies)

Law

Life sciences

Veterinary Science
Biological Sciences
Agriculture & Forestry

Education

Psychology