Keele University
World University Rankings 2020
University Impact Ranking 2019
Young University Rankings 2012
Keele, Staffordshire, ST5 5BG, United Kingdom
Keele University is a campus university located in the UK county of North Staffordshire.
Midway between Birmingham and Manchester, Keele is situated just a few miles away from the urban centres of Newcastle-under-Lyme and Stoke-on-Trent, and 20 miles from the Peak District, a picturesque national park renowned for its natural beauty.
The university itself sits in the middle of a 630 acre estate surrounded by woods, lakes and parkland.
The estate was previously owned by the Sneyds, a family of successful drapers and merchants, before they fell on hard times. In 1939, it was requisitioned by the military for war, before passing to the newly created University College of North Staffordshire – later to become the University of Keele – in 1949.
The university's founding ethos 'the pursuit of truth in the company of friends' still guides the institution, with teaching conducted in small groups and a reputation for world-leading research undertaken in a thriving campus-based community.
Recent investments amount to over £115 million in the university's campus and infrastructure, including a £2.7 million transformation of the Student's Union and centre of campus, where a walk-through sculpture installation called the Forest of Light was installed to commemorate Keele's 50th anniversary
The University also boasts a 70 acre development site for its Science and Innovation Park with 40 companies employing over 600 people currently hosted on its existing Science and Business Park.
Keele prides itself on being one of the most environmentally aware universities in the UK, emphasising sustainability and ethical choices in its campus initiatives.
Its location is home to a wealth of biodiversity and resources that allow students and staff to engage with the sustainability agenda. They include a scheme where students can grow their own food on campus, an allotment scheme open to the public, and an arboretum with over 240 varieties of cherry trees, recently awarded National Collection status by the conservation charity, Plant Heritage.
The Keele University International Study Centre provides a supportive learning environment on a safe and peaceful campus. Our experienced and helpful teachers will help you learn and build confidence so that you can successfully go on to study your chosen degree. Keele University and the International Study Centre have a strong and friendly student community. For some students, coming to study at the International Study Centre is their first experience living in a different country so we help you adjust to your new environment so you can make the most of your time at Keele and in the UK.
Our programmes at the International Study Centre help you prepare for studying at Keele University. You will gain the English language, study skills and academic knowledge you need to succeed in your degree, so that you can go on to graduate and work in your chosen career.
International Foundation Year
The International Foundation Year prepares international students to enter the first year of an undergraduate degree. This two semester foundation course is made up of academic subjects, study skills and English language modules.
• Business, Economics and Computing
• Social Studies and Humanities
International Year One
The International Year One is a programme of academic subjects, study skills and English language training that is equivalent to the first year of an undergraduate degree. Once successfully completed, you will progress to the second year of your chosen degree at Keele University.
• Business and Management
• Computing • International Relations and Politics
• Media
Pre-Master's Programme
The Pre-master's programme is designed to meet the needs of international students.
You will be taught English language, academic subjects and study skills to help you prepare for studying a postgraduate degree at Keele University.
• Business and Management
• Computing
Explore rankings data for Keele University
All ranked institutions have an overall score and 4 pillar scores. However for each pillar, only institutions ranked in the top 500 overall or the top 500 in this pillar have a publicly visible score
Key statistics
15.0

No. of students per staff

(1)

19%

Percentage of International Students

(1)

56 : 44

Student Ratio of Females to Males

(1)

9,004

Number of FTE Students

(1)
Video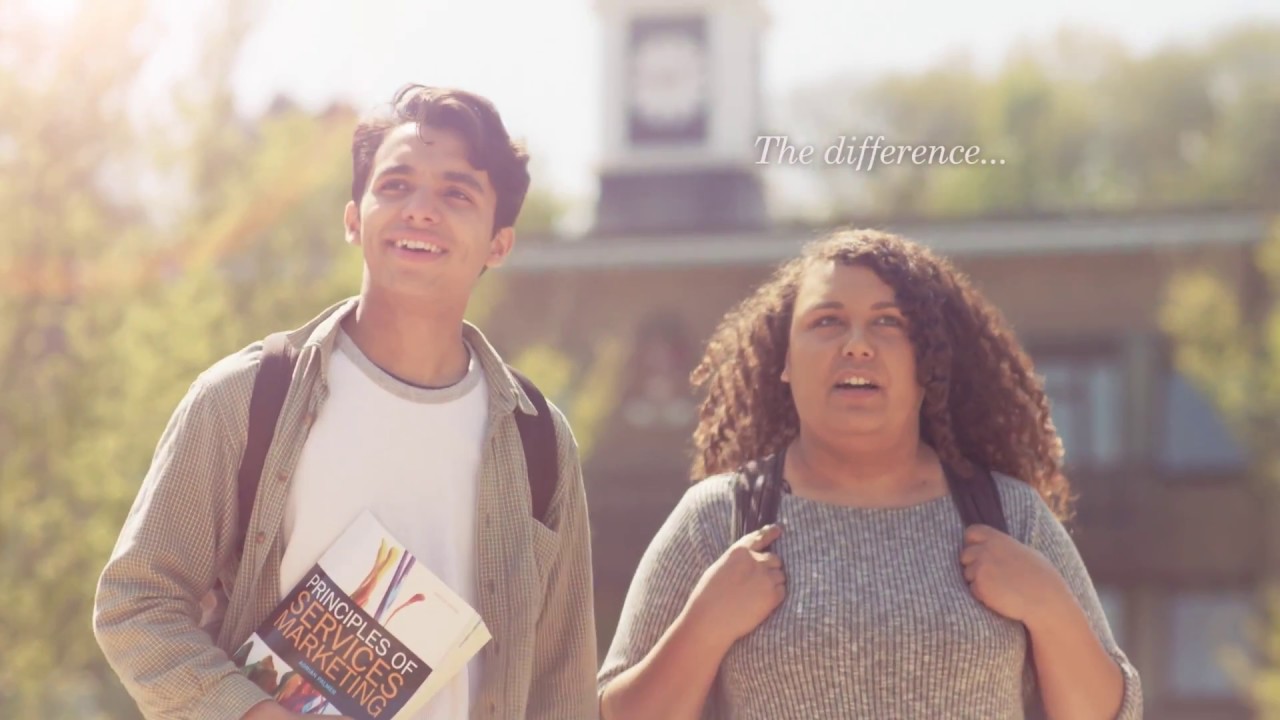 Find a course at Keele University
Arts & humanities

Life sciences

Computer science

Psychology

Social sciences

Education

Business & economics

Clinical, pre-clinical & health

Physical sciences

Law

Engineering & technology