A global university at the heart of an ambitious city
Established in 1900 by Queen Victoria, the University of Birmingham is a forward-thinking institution with national eminence and global reach. From our world-leading research and vibrant international student and staff community to the breadth and depth of our international engagement, Birmingham is a global university in every sense.
As a founding member of the Russell Group and one of the world's top 100 universities, we are acknowledged for our commitment to providing outstanding teaching, having been awarded a Gold rating by the Teaching Excellence Framework in 2017 and producing some of the most employable graduates in the country. The University of Birmingham was the third most targeted university by top employers in 2018-19 (The Graduate Market in 2019), and ranked 5th by the Complete University Guide for Graduate Prospects, demonstrating our dedication to your future.
Dubai: A World of Opportunity
In September 2018 the University opened a new campus in Dubai, becoming the first global top 100 and Russell Group University to establish a campus in Dubai and its rapidly developing international educational hub.
A vibrant international community of staff and students
You will join over 34,000 students, of which more than 40% are postgraduate taught and research, and one of the largest international student and staff communities in the UK, with over 6,800 students from over 150 countries and 31% of our staff from overseas. We also boast more than 100,000 online learners and 300,000 alumni across the globe and one of the world's top 100 universities.
The city of Birmingham is a modern and cosmopolitan city that retains pride for its historic, industrial past and is home to the largest financial services and creative sectors outside of London. As the youngest city in Europe, with 40% of the population under the age of 25, Birmingham an exciting place to study, work and live, 48% of our students stay in the region after graduation. 
An outstanding teaching experience
We champion the importance of research-led teaching, independent study and peer-to-peer learning which contributed to an outstanding performance in the Quality Assurance Association (QAA) review.  
Birmingham Heroes
From discovering gravitational waves to fighting antibiotic resistance, and devising personalised cancer therapies to tackling the refugee crisis, learn more about how Birmingham Heroes are tomorrow's Nobel Prize winners.
Undergraduate Study
At Birmingham we encourage bold, independent thinking and offer the highest quality academic experience to stretch and challenge you. By studying with us, you will be an active part of a leading academic community, studying and working alongside some of the finest academic minds in the world. We offer a range of exciting degree courses, with dedicated academic staff and outstanding facilities to support you in your studies.
Explore and find the right course for you
Postgraduate Study
Our outstanding academics ensure that the work we do matters on a global scale, and we encourage our postgraduates to strive for the same.
By choosing Birmingham you will join our vibrant and stimulating postgraduate community of students and researchers, and have access to the best possible research and education environment – from dedicated postgraduate space in which you can work, to events and training programmes to support you. The mix of people, nationalities and cultures greatly enriches our campus life and provides opportunities for you to learn and grow within a supportive and inclusive environment.
Whether you are looking for further professional or academic development, we will ensure you develop the skills, knowledge and expertise to excel in your chosen field.
Explore Postgraduate taught courses at Birmingham.
Explore Postgraduate Research at Birmingham.
Study in Dubai
By choosing to study at our Dubai campus you will have access to a world-class British education, taught by outstanding academics who are experts in their fields and graduate with a University of Birmingham degree. Choose from a range of three and four year undergraduate programmes, as well as post-graduate programmes.
Study in Singapore
A number of Birmingham Business School programmes are available in Singapore, delivered in conjunction with our partners, the Singapore Institute of Management (SIM). The programmes use the same syllabus as taught on the UK equivalent and our world-leading staff travel to Singapore to deliver the content.
Teaching Excellence
We are proud of our excellent teaching at Birmingham. Following the University's outstanding performance in the Quality Assurance Association's (QAA) Higher Education Review, our commitment to teaching is consistently recognised for its excellence and we were awarded a Gold rating in the 2016/17 Teaching Excellence Framework (TEF). The TEF Panel acknowledged that 'all student outcomes are excellent' at Birmingham.
At the University of Birmingham, our quest is to think in original ways, to seek different paths and perspectives, and to continually ask the most pertinent questions. Join our quest and discover more about our research. 
We continue to build on the foundation of our research intensive environment, growing research output and strengthening the translation of research into economic and societal benefit for all.
Our civic mission
As England's first civic university, our mission plays a strong role in our community, leading the pursuit of knowledge and to invest in impactful initiatives that address the most pressing of issues We are working to accelerate economic growth, address poor air quality, improve health and respond to youth mental health.
International Research Partnerships
Our global research presence has been shaped by fundamental principles of long-term vision, co-investment, flexibility and a willingness to seek the road less travelled. As such our research collaborations stretch across the world, formalised in strategic partnerships in the US, Brazil, China, India and Europe, with emerging partnerships in Australia and Japan.
Research Spotlights
In 2017/18 we attracted more than £240 million in external research awards, a testament to the quality and significance of our research. Our Spotlights showcase our pioneering breakthroughs, multidisciplinary collaborations and work with significant global impact:
Quantum technologies: Developing the use of sensors and clocks in innovative, ground-breaking technologies to change the future landscapes of healthcare, transport, defence, civil engineering and more.
Liver Transplantation: Birmingham has been at the forefront of transplants since the pioneering work of Nobel Prize winner Sir Peter Medawar. Our researchers are continuing his legacy.
Air pollution: We are working with partners across the globe to identify the causes of pollution and to influence policy that saves the lives of those at risk from poor air quality.
Superdiversity: We are challenging established views and policy responses to migration and its impact on societies in a rapidly changing world.
Global Ethics: Our researchers are working on major issues in international ethics and global justice and are training the next generation of students to tackle these issues.
Institute for Global Innovation
The Institute for Global Innovation aims to inspire, support and deliver world-leading, multi- and inter- disciplinary research that seeks to address some of the world's most pressing challenges affecting humanity at a global level.
Drawing on academic expertise from across the University, the Institute's work encompasses a range of areas that pose significant global challenges, particularly those affecting people in Low- and Middle- Income Countries.
University of Birmingham 的排名数据分析
所有上榜的高校都有一个总分和四项指标类别的得分。但只有总分或指标类别排列在前500的高校才会公开得分。
关键统计数据
29,542

Number of FTE Students

(1)
视频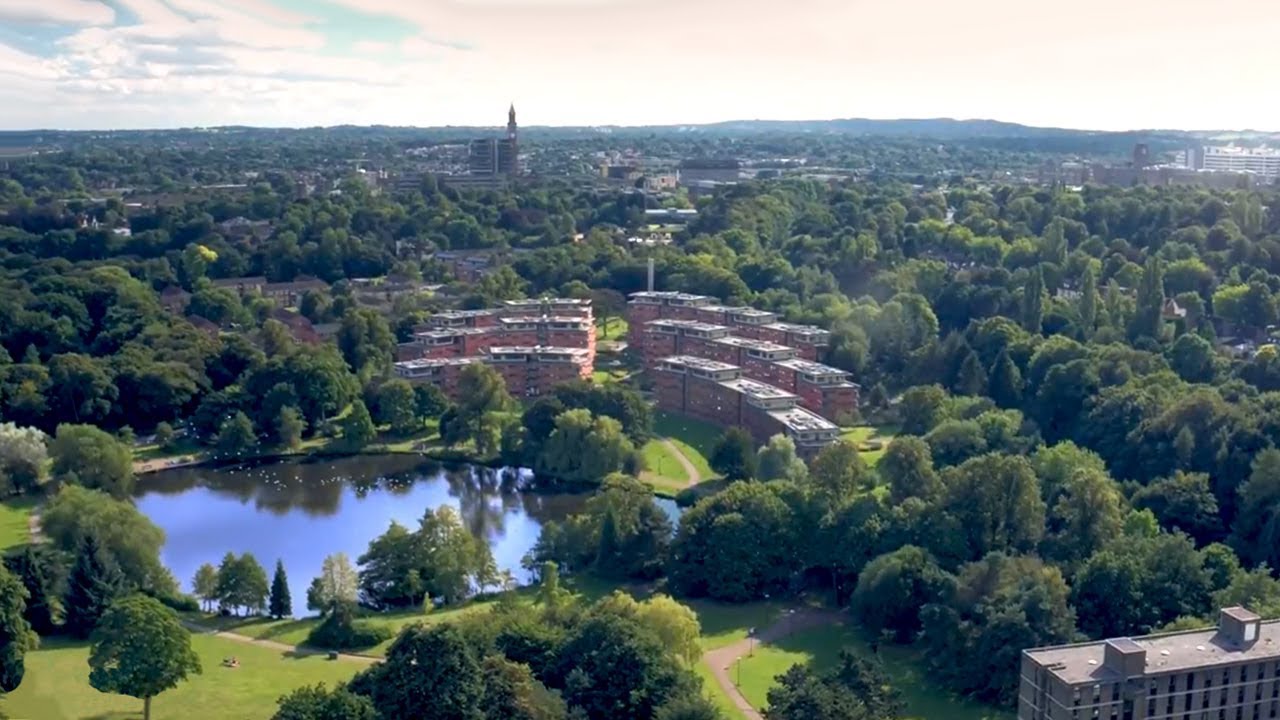 在 University of Birmingham 寻找课程
Arts & humanities

Physical sciences

Life sciences

Social sciences

Engineering & technology

Clinical, pre-clinical & health

Business & economics

Computer science

Law

Psychology

Education