Why interdisciplinarity is just like a fantasy role-playing game
Who's the barbarian? Which one's the wizard? Lorena Quilantán García offers practical advice on embarking upon your very own interdisciplinary hero quest
Research management
Sponsored by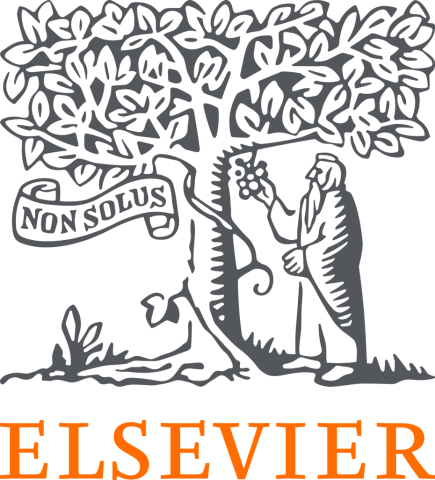 Elsevier helps researchers and healthcare professionals advance science and improve health outcomes for the benefit of society.
When I think about interdisciplinarity, I cannot help but think back to the days when I was encouraged by a group of friends to join in with their role-playing boardgames. Every week I enjoyed these entertaining gatherings, immersed in fantasy worlds populated by incredible heroes, scurrilous villains and various otherworldly creatures.
These adventure boardgames require each player to assume a specific role and become responsible for the actions of fictional characters, from fierce barbarians in charge of doling out damage and brave paladins acting as shields to mystical clerics who heal the wounds of their fellow party members.
The skillset and role of each character is significantly different from one another, but the fate of their homeland cannot rest in the hands of a single hero. They must join forces, embrace everyone's unique powers and work together to save their world.
Nowadays, in real life as a learning professional, I still apply the lessons of those game sessions within the interdisciplinary teams I work in that solve challenges in the world of higher education.
The interdisciplinary nature of big projects often means that teams are put together consisting of numerous people who are passionate about their varying disciplines and have different strengths and knowledge areas. To succeed, this sometimes-disparate group of experts must align with the goals, tasks and expectations of the group by communicating and understanding one another's roles.
However, there are obstacles to be overcome from the very start in order to be constructive while working together. In my experience, the best way to face these challenges is to allow people to become "learners of everything" – providing opportunities to learn and get answers directly from experts via curiosity-led moments.
In role-playing games, the source of a wizard's magic is intense study and discipline. They might oversee the analysis of literature because of their scholarly personality. In contrast, a monk, who is a master of martial arts, might guide the training sessions that will help the team to engage in an upcoming battle. Indeed, there is much crossover between these epic adventures and real-life projects – both involve exploiting the traits and qualities of all members and learning from each other. Keeping these role-playing games in mind, here's my take on the best practices for successful interdisciplinary collaboration and specific things you will need to consider for each one:
Choose your adventure (define the problem and objectives) 
Coming up with a good definition is the first and most important step, especially for describing the problem/goal to anyone joining the team. The stated objectives must provide a specific solution to that problem. As a result, those objectives will be helpful in identifying the roles required for team members.
Things to think about: what problem do we want to solve? Is it too complex for one discipline to solve? What are we striving to achieve?
Explore your surroundings (conduct the literature research)
During this stage, it's important to consult numerous sources to gain insight and identify relevant disciplines. These resources will be useful for designing preparatory reading material such as benchmarks, infographics and summaries to share with team members.
Things to think about: where can we find information about this problem? Which are the disciplines we need for this project? What curated content should we share with our potential teammates?
Weapons training and inventory check (hold a warm-up session) 
A kick-off session in an inviting environment that makes people curious about learning from one another will be crucial to fostering an interdisciplinary mindset. Encourage all parties to reflect on their backgrounds, expectations and roles through suitable activities. These should trigger creativity and promote flexible thinking to ensure all contributions and insights are valued.
Things to think about: what can we learn from others? What are our expectations of this collaboration? How can we trigger meaningful conversations about our backgrounds?
Elvish or Draconic? (find a common language) 
Successful collaboration requires fully understanding your teammates – and technical language may be the main obstacle. Arranging quick, daily meetings is a good idea, with team members sharing experiences around projects and research to help everyone become familiar with the jargon and concepts from other areas.
Things to think about: what are the main concepts from our discipline? Which synonyms could we use to describe those concepts?
Sharing out the treasure (achievements and lessons learned) 
It's crucial that you take the time to share your findings within your interdisciplinary communities and other institutions through articles, videos or infographics. It also goes without saying that credit must be suitably and fairly attributed.
Things to think about: what are we going to share? What is the proper format for sharing this information?
The people and characters that come along on these journeys are what make interdisciplinary work such a worthwhile adventure. Be sure to create communities of fellow "learners of everything" to keep curiosity alive and partake in ongoing conversations about your projects and the best practices.
Lorena Quilantán García is a learning architect in the Innovation for Education department at Tecnológico de Monterrey, Mexico.
If you found this interesting and want advice and insight from academics and university staff delivered direct to your inbox each week, sign up for the THE Campus newsletter.
Research management
Sponsored by
Elsevier helps researchers and healthcare professionals advance science and improve health outcomes for the benefit of society.