We must rethink PhDs to smash barriers and ensure bioscience success
Redesigning PhD training will help develop commercially savvy researchers, address skills gaps in UK bioscience and bolster innovation, say Simon Cook and Derek Jones
Babraham Institute
,
Babraham Research Campus
20 Jan 2022
Research management
Sponsored by
Elsevier helps researchers and healthcare professionals advance science and improve health outcomes for the benefit of society.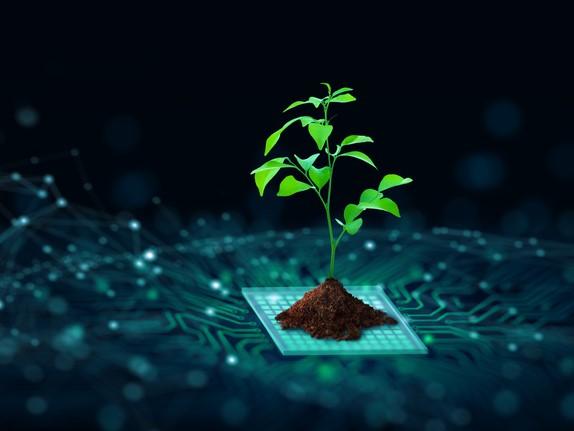 How do we ensure the researchers of tomorrow are equipped for the challenges of the future and that the all-important training process meets the strategic needs of the UK economy? As individuals with a combined 69 years of experience spanning academic and commercial life sciences research, we have witnessed the powerful benefits of what happens when the two come together.
The UK's R&D sector is rightly recognised for its global leadership, excellence and innovation – but how to continue to innovate to unlock further potential and success? We believe that researcher training should expand beyond the current boundaries of a traditional PhD experience by developing talented people with an entrepreneurial mindset equipped to work across the sectors that contribute to research and innovation. Lack of entrepreneurship and gaps in knowledge, awareness and skills in the effective translation of research is hindering our innovative and economic potential.
Strengthening the interactions between discovery and applied research, innovation and commercialisation is one of the approaches outlined in the government's policy paper setting out the UK research and development roadmap. To maximise how we secure economic and social benefit from research, we need to enable and normalise interactions between discovery and applied research early on in a researcher's career and make sure that our training inculcates the skills that allow researchers not just to undertake the best research but to know how to apply it.
We also need to provide opportunities to bridge discovery and applied research, often delimited by the labels of academic and commercial research. Even with today's appreciation of the need for a wide range of skills and experiences, a PhD student's career path in science is heavily influenced by which side of the academic and commercial line they start out on. This is detrimental to both sides, and addressing this trend will create researchers who can easily transition between academia and commercial science or, perhaps more importantly, work with an appreciation of the needs and inner workings of both. 
Close collaboration between academic and commercial research is nothing new, but it rarely goes beyond traditional partnerships in which students are placed with a commercial partner for a limited time period and then go back to their academic lab, never to return once their placement is completed. Actually, prolonged exposure is needed to develop deeper understanding and awareness and to work productively together, developing a shared project (and shared language or vocabulary) where each party has a sense of ownership.
Outside the question of researcher training there is growing awareness of the need to make research careers attractive, secure and open to a diversity of talent. The best training programme in the world won't be effective if it isn't, from its beginning, accessible to and supportive of students with the most potential. Systemic failings in student selection have traditionally led to progression of students who benefited from opportunity and privilege. We can start to address this by basing recruitment on talent and potential and recognising the challenges faced by those from under-represented or disadvantaged backgrounds.
But a change is coming. The Biotechnology and Biological Sciences Research Council has recently invested £22.5 million to establish 225 studentships under a collaborative training partnerships (CTP) scheme.
By putting in place collaborative partnerships across the different sectors of the UK bioscience industry, the scheme will strengthen the UK's ability to tackle strategic priority areas and maintain our global leadership position.
What will this new approach deliver? The short answer is all of the above: talented, sector-agnostic researchers with stronger innovative abilities, developed by ensuring exposure to the commercial activities that translate invention into innovation.
Going beyond the skills developed in traditional researcher training will build a pipeline of talent for the future and a new researcher mindset. A valuable outcome of this approach will be the "osmosis" and flow of thought from the students into their academic and commercial laboratories. In addition, this will lead to a greater understanding of business needs, where a patent may have more value than a paper or a recognition that the direct economic value of a piece of science can be measured, in addition to the creation of new knowledge. Some students may go on to work exclusively in either an academic or commercial setting but they will take these skills, perspectives and mindsets with them, meaning that all will go on to contribute to the UK bioeconomy.
Beyond the value to the individual PhD researcher, working in this way offers clear benefits for commercial partners who will have access to new capabilities and expertise. These can be critical to quickly progressing specific projects, supporting company growth and success. Access to PhD students and their academic labs is an "added value" of this programme at Babraham, where we work and where many of our companies are SMEs with limited resource for fundamental but sometimes transformative research. It's easy to imagine further strengthening of connections across sector boundaries, as the partnerships encourage even more collaborations between academic researchers and bioscience companies beyond their respective PhD students.
Eleven research groups at our Institute and 13 Babraham Campus Research companies stand ready to nurture and equip students as the CTP programme rolls out over the next three years. We hope these researchers will be primed to produce innovative solutions to human health challenges and pioneer world-class scientific discoveries.
Simon Cook is interim director of the Babraham Institute and Derek Jones is CEO of Babraham Research Campus.
Research management
Sponsored by
Elsevier helps researchers and healthcare professionals advance science and improve health outcomes for the benefit of society.