Three big ideas to ensure research helps shape the future of business
High-quality scientific research and the values it encapsulates, such as a focus on empirical evidence over opinion, must be used to help business for years to come

18 May 2022
Research management
Sponsored by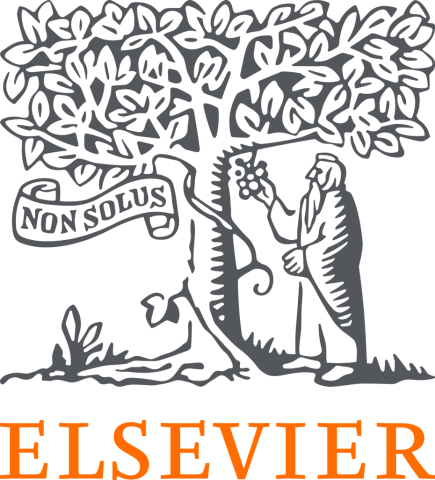 Elsevier helps researchers and healthcare professionals advance science and improve health outcomes for the benefit of society.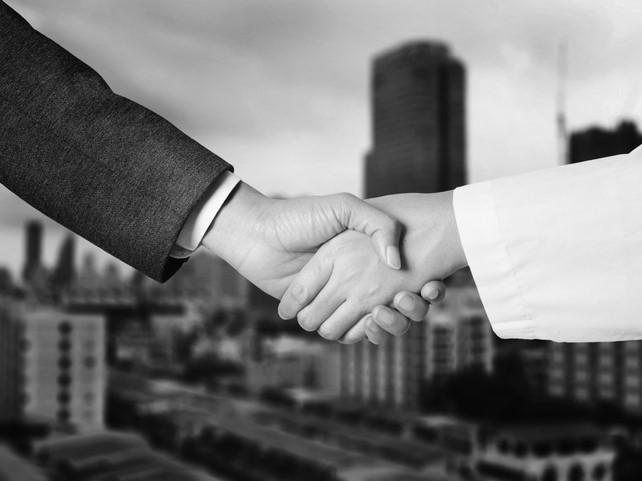 Facing a complex future, leaders increasingly need information based on facts and empirical evidence. The world needs science more than ever. This is certainly true for the business sector, which needs to be able to rely on science-based research to make informed decisions for the future.
Academic research has been part of everything we have done at the University of Oxford's Saïd Business School in the 25 years since the school was founded. For business to contribute to solving major global challenges, we need research and evidence-based approaches more than ever. In business and academic worlds filled with speculation, opinion (expert or otherwise) and "thought leadership" (which often lacks robust evidence), research-intensive schools and the academic researchers residing within have a crucial role to play in shaping how business leaders think and make decisions.
While business schools and universities already support the business community in myriad ways, academic research is unquestionably our raison d'être. High-quality scientific research and the values it encapsulates, such as a focus on empirical evidence over opinion, and a culture of innovative thinking and challenging the status quo, must be used to help business for years to come. But how? Here are three key themes to think about:
The importance of imagination
Great research requires big thinking. To produce groundbreaking research that actively contributes to existing conversations about the future of any field, creativity and imagination are must-haves. Academics have to be "big thinkers" as well as being "outside-the-box thinkers". Much like those in business, researchers have faced new challenges in this pandemic, which demands new ways of thinking and operating. That creativity, innovation and imagination must be tapped into and utilised by industry to overcome future challenges and address existing issues. The onus is on us academics to resist focusing on smaller, narrower questions and instead "think big".
Imagination is sometimes conflated with novelty. But when it comes to scientific research, imagination is so much more than mere novelty. We're required to consider the future, or how a seemingly rare, emergent or minor phenomenon today could become a game changer tomorrow. In an increasingly uncertain future, this kind of thinking – about inherently messier and more complex research topics – will be all the more important for business schools and businesses themselves.
Academic excellence and empirical rigour as guiding principles
As the world continues to change, for countless industries and regions this will mean that people, institutions and systems are also shifting. Operating effectively among this flux and being able to make sense of all these changes is where business schools can play a big role via their research outputs.
From understanding consumer behaviour in digital environments to how investors value assets, or even how healthcare providers use machine learning to improve patient outcomes – if we're to understand all this change and what it means for businesses, harnessing the best scientific tools seems the obvious thing to do.
Yet businesses often don't know what the best tools are and, therefore, cannot fully appreciate the cutting-edge scientific approaches academics might use. Academics must not assume that their approaches will be appreciated and valued by default. Instead, it is our responsibility to explain in understandable, relatable ways why our methods and ways of empirically approaching complex problems are essential and how they will lead to better and more actionable findings than simpler (or faster) alternatives that business leaders might otherwise employ.
The power of cross-sector collaboration
Collaboration with industry will be fundamental in shaping not only future understandings of business-related subjects but also real-world practices.
If we, as scientific experts, want our work to be valued and impactful, we cannot simply sit and opine on the future of business without actually engaging with its leaders. It is these people, after all, who will play a pivotal role in shaping that future. They are the doers.
Plus, such cross-sector interaction will also pay dividends to research producers. Tapping into the experiences of people at the coalface to understand first-hand the challenges they're facing, is and will continue to be fundamental to improving the quality – particularly with respect to practical relevance and importance – of the research produced to guide business decision-making.
If I want my research on digital advertising effectiveness, for example, to have an impact on how large corporations run their advertisements and how major digital platforms such as Meta and Google operate, who better to talk to than those types of organisations to find out what their big, unanswered challenges are? In embarking on these fact-finding missions, researchers will inform their research projects and will produce the answers that firms are actually looking for.
Collaborating to solve complex problems, as well as understand new concepts and ideas, is the smart way forward. Cultivating close, trust-based and transparent relationships with business networks will be key to developing research that addresses the most relevant challenges faced by business leaders in the next few decades.
Long gone are the days in which business leaders could turn to textbooks and old lecture notes to solve their problems. Turning to newer sources of "insights" such as podcasts or LinkedIn posts by self-proclaimed gurus and thought leaders also won't work. In this fast-paced and ever-changing world, with novel barriers to success and the high cost of relying on the "wrong" advice, accessing up-to-date information and facts has never been more important.
One way to achieve this in a business school is through our education activities. At Oxford Saïd, for instance, we endeavour to place research-based insights, frameworks and tools at the core of much of our executive education work. Similarly, programmes such as the Oxford executive diploma in artificial intelligence for business, which I developed and co-direct, draw on research from several of the academic disciplines in the school, including marketing, leadership, operations, entrepreneurship and innovation.
Academic research must play a role in shaping the business world into the future. To empower business to have a positive impact on the world, we need science and empirical, evidence-based approaches. It is up to business academics such as my colleagues and me to find ways to do this, as we cannot expect business leaders to come knocking on our doors. We need to leave our ivory towers, we have to find collaborative ways of working scientifically with businesses and we have to educate current and future business leaders – the people who come through our classrooms and lecture theatres – on why and how our empirical, rigorous and sometimes seemingly counter-intuitive approaches are valuable.
Andrew Stephen is L'Oréal professor of marketing, associate dean of research and director of the Oxford future of marketing initiative at Saïd Business School, University of Oxford.
If you found this interesting and want advice and insight from academics and university staff delivered direct to your inbox each week, sign up for the THE Campus newsletter.
Research management
Sponsored by
Elsevier helps researchers and healthcare professionals advance science and improve health outcomes for the benefit of society.