Research supervision: working with the individual in front of you
Lorraine Hope explains how to mitigate student anxiety and avoid toxic competition with a person-centred approach to supervision

The University of Portsmouth
10 Nov 2021
Research management
Sponsored by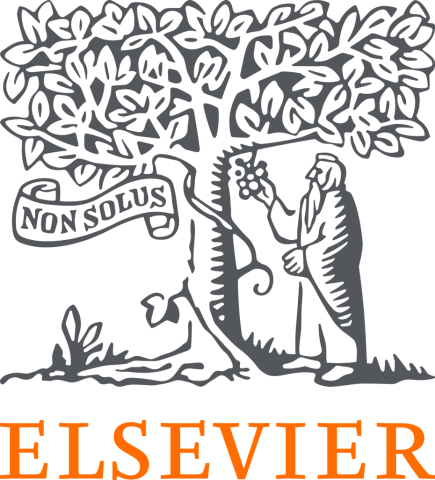 Elsevier helps researchers and healthcare professionals advance science and improve health outcomes for the benefit of society.
Having contributed to the successful completion of more than 20 doctoral students over the past 15 years, I know one thing to be true: each doctoral student is different. Of course, this is true of all students at all stages, but across the extended journey of advanced study, this fact becomes increasingly relevant for successful supervision. Accordingly, research supervisors must strive towards a responsive and mutually respectful "working alliance" with each student as an individual.
This proposition is not particularly novel or controversial. Ideal supervision of doctoral students has always been characterised by a sustained one-to-one relationship involving productive, occasionally provocative, engagement with an established scholar. Indeed, many academics reminisce in glowing terms about energising interactions with their former supervisors and enjoy relationships that continue well beyond thesis submission.
However, the landscape for PhD recruitment and supervision has shifted significantly over the past few decades. The number of students joining doctoral programmes has risen sizeably alongside increased institutional oversight. In almost every respect, this additional scrutiny is a good thing; such measures are protective for students. For every glowing reminiscence, there are many who floundered in unsupportive or toxic environments during their doctoral training. Given the inherent power difference in the supervisory relationship, checks and balances are absolutely necessary.
Alongside increased standardisation of the PhD journey, however, is the risk of cookie-cutter delivery and the sausage-factory processing of students. A uniform approach to students will, at best, constitute mediocre supervision. Taking a responsive, individual-adapted approach is far less likely to produce the misunderstandings and mismatched expectations that often lead to unnecessary stress for both student and supervisor.
This person-centred approach to supervision is generally favoured in the UK. The 2021 UK Research Supervision Survey reports that 73 per cent of respondents agreed that it was their role to "supervise a person not a project". However, the "how" of delivering this person-centred approach is less clear, particularly when more than a third of supervisors cite lack of time and high workload as a challenge to "supporting and motivating candidates to progress and thrive". In the context of limited training opportunities, and drawing on my own experiences (and many mistakes), the following may foster the supervision of students as individuals from the outset:
Be honest, realistic and constructive
Be honest, realistic and constructive in all communications with students – don't forget to communicate explicitly that you are in their corner and, as such, committed to their best interests. Academia can be a relentlessly brutal merry-go-round of rejection, rebuttal and failure. Identifying how each student responds to this reality will help you address specific concerns or vulnerabilities. Also, forewarned is forearmed: identify their values and what matters to them – and use that information to put things in perspective and promote resilience. Ensure that the student feels able to communicate openly with you without judgement. Establishing this kind of communication "safe space" is vital for when you do need to have tough conversations or challenge a self-handicapping narrative or erroneous perspective.
Never underestimate student anxiety
Doctoral students are typically high achievers with a track record of excelling academically within well-defined parameters. Becoming a doctoral candidate not only places them on the bottom rung of the academic ladder but also often challenges their confidence in their intellectual ability. Inevitably, they encounter people who are more confident, more articulate and more competent than themselves: comparison is inescapable. Some students respond positively to this challenge, but for others it can cause intense anxiety. It may be possible to attenuate this response by explicitly discussing overall progress on a regular basis – something busy supervisors often overlook, particularly (and ironically) when the student is doing well!
Promote supportive peer networks
Busy labs or research groups can become aggressively competitive, toxic environments if the supervisor does not nurture (and monitor) a supportive research culture. It goes without saying that supervisors should maintain appropriate professional boundaries and avoid comparisons or favourites, as such behaviours heighten anxieties and any perceived inequalities. Ultimately, each student needs a trust-based relationship with their supervisor and, independently, a strong peer network founded on mutual support – not insecure competitiveness. Supervisors can promote this kind of peer network through group identity (such as a dedicated lab or research group) and team activities – some of which might even be fun!
Foster a healthy relationship with work
Well-calibrated confidence, solid reflective abilities (and associated humility) and a tenacious quest for knowledge and independence are the likely hallmarks of a person destined to succeed not only in academia but also in life. However, supervisors need to put the brakes on misplaced individual "enthusiasm" on this quest, particularly if it becomes associated with maladaptive behaviours likely to lead to burnout or ill health. An oppressive culture of overwork and long-hours virtue signalling should never be endorsed, and a healthy work-life balance should be prized. Supervisors should, if at all possible, model a healthy relationship with their work – even if this is a case of "physician heal thyself".
Lorraine Hope is a professor of applied cognitive psychology at the University of Portsmouth, where she leads the Hope Applied Cognition (HAC) lab in the department of psychology. Her research focuses on applied memory performance and the development of tools and techniques, informed by psychological science and practitioner context, for eliciting information and intelligence across a range of investigative contexts.
She was shortlisted for Outstanding Research Supervisor of the Year at the Times Higher Education Awards 2021. A full list of shortlisted candidates can be found here.
Research management
Sponsored by
Elsevier helps researchers and healthcare professionals advance science and improve health outcomes for the benefit of society.