Ten platinum rules for PhD supervisors
Is it time to add PhD supervision to your skill set? Tara Brabazon explains the pitfalls, challenges and rewards of this key academic role for the rookie mentor

4 Jul 2022
1
Research management
Sponsored by
Elsevier helps researchers and healthcare professionals advance science and improve health outcomes for the benefit of society.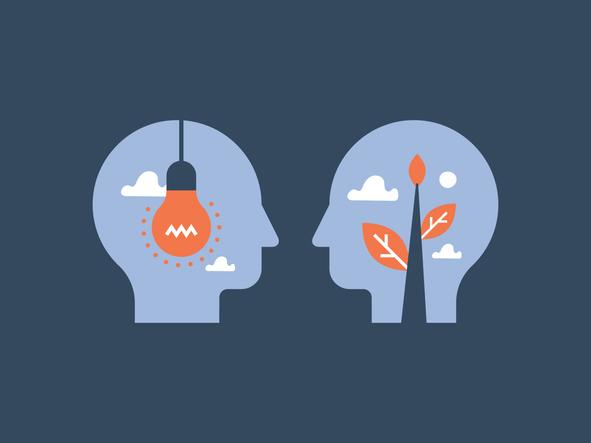 I receive strange emails. Some request money, sexual favours or a reference. Thousands, sent from students, have outlined the failures of PhD supervisors. From this dodgy digital pile, one message remains in my memory.
A young academic was outraged. He was so outraged that he used capital letters throughout the email. He was offended that I had written an article, aimed at prospective PhD students, that provided a guide to selecting a supervisor/adviser with care, ensuring that expectations, rights and responsibilities are assembled at the start of their enrolment. He was outraged – sorry, OUTRAGED – that I focused on students and their right to choose. I had supposedly displaced his capacity to supervise by suggesting that students check academic credentials and expertise.
This strange email captures the dense and difficult negotiations of power within PhD supervision. Students have choices. So do supervisors and advisers. The alignment of purpose and priorities is crucial. Too often, this relationship is toxic. Therefore, let's park the outrage and provide 10 maxims to consider as we start – or continue – as a supervisor/adviser, so that we are authentic, credible and useful.
1. Just because you have completed a PhD does not mean you can supervise one
Very few academics hold teaching qualifications, particularly outside the education disciplines. Higher degree supervision – too often – is based on homology. We supervise as we were supervised. Or – more worryingly – we supervise how we think we were supervised. This strategy has never been effective – as confirmed by PhD attrition rates. As the PhD student cohort diversifies to include more women, Indigenous and First Nation students, rainbow students, scholars of colour, students with disabilities, and a wide span of ages, homology is not only inappropriate but destructive. My first 18 completions were all students under the age of 25. My next 30 were all over 40. Our students are changing. They will not put up with platitudes, excuses or comments about the good old days.
Experience is not enough. Expertise is required. Enrol in professional development courses. Learn how to supervise. Learn about doctoral studies. It is a burgeoning field of research. Do not assume that we know what we are doing because we graduated with a PhD. Simply because we drink milk does not mean we can run a dairy farm. In no other area of our scholarly lives would we generalise from a data set of one.
2. Any academic can meet a PhD student – the skill is enabling the completion and submission of a quality thesis
It is very pleasant to supervise PhD students. They are bright people who work hard and think deeply. Yet these meetings in and of themselves do not ensure completion or that the research will reach the intellectual level required of a PhD examination.
Do you know the intellectual standard required to pass a PhD in your discipline? In other words, can you read a student's close-to-completed thesis and know that it will pass? Can you locate the line between major and minor corrections; major corrections and a revise and resubmit; and revise and resubmit and failure? Which disciplines encourage split decisions when examiners disagree? Do you know how the policies, procedures and regulations of your institution shape and frame the PhD thesis that is sent to examiners? How does the digital submission of the thesis transform its preparation and examination?
This knowledge is derived from learning about the doctoral policies and procedures in your institution, reading a large number of doctoral theses and examination reports, and volunteering to be a viva chair or milestone assessor as often as possible. 
Talking to students over coffee or in a lab is important. Understanding the standard required for a doctoral thesis to pass with minor corrections is crucial.
3. Beginnings matter, so work hard in the first year
While the focus of the candidature – from the first day – must be on the examination, a short and successful enrolment is based on a powerhouse first year. Some of the most dreadful – and longest – candidatures I have seen have emerged from supervisors allowing students to wander about, thinking about their honours, master's or capstone projects, drinking coffee and ambling through conferences, while complaining about their lack of progress.
The best candidatures begin as if the student is driving in a Grand Prix. Start your engines. Hammer to the first corner. It is important that students do not simply redo earlier projects. Find a subject area quickly, and then render it discrete, manageable and viable. If students can rapidly determine research questions, even if they are clumsy, then they have a focus. A strong first year of enrolment gives students confidence; they can publish early in the project and start to gain meaningful feedback.
4. Assess the student's information literacy in the first month of their enrolment
Two pathways connect a student and a supervisor. The first involves teaching a student through their undergraduate years, and they continue through to a PhD with you as their supervisor. The second pathway involves students selecting you to supervise their project from outside your courses, university or country. Both modes of admission hold dangers, mainly involving assumptions about information literacy, academic literacy and disciplinary literacy.
Before my students start their supervision – whether I have known them for years or just begun a teaching and learning relationship – I ensure that they complete a PhD set-up document. This pamphlet, which I have used for every student I have supervised over 24 years, incorporates all modes of the doctorate – including the PhD by prior publication and the artefact-and-exegesis thesis – and fulfils a diagnostic role. It ensures that the student is thinking about a topic, they verify methodological, epistemological and ontological considerations, and also log their information literacy. For the supervisor, the completed set-up document and the subsequent meeting – which I usually schedule for two hours – provides the initiation into the doctoral programme.
From this diagnostic tool, a suite of professional development programmes can be inserted into the candidature, particularly involving the library, librarians and information literacy. From this foundation, literature reviews, systematic reviews and scoping reviews can emerge, which enable a rapid narrowing of the project and the development of research questions. 
5. Assumptions kill doctorates
Students maintain assumptions about a PhD. So do supervisors. If these assumptions are not communicated and managed, students and supervisors move through the candidature misunderstanding each other. The resultant "conversations" are hooked into confusion, resentment, bitterness and anger. Statements such as: "It's your PhD" and "Tell me what you want me to do next" pepper the enrolment. The set up document and initial meeting replace assumptions with talking points about the rights, responsibilities and roles of supervisors and students. A clear, honest discussion about meeting frequency, feedback, modes of communication and the management of challenges at the start of a candidature not only saves time but reduces the likelihood of changing supervisors through the programme and cuts student attrition.
6. The selection of examiners is the single most important moment in a doctoral programme
Examination matters to a PhD. Our last stand for quality assurance and excellence in our universities resides in doctoral programmes. If we "dial a mate" and bring in friends to examine, it is time to close our universities.  Standards matter. When I was dean of graduate research, it was amazing how often I had very senior colleagues attacking me with aggression only seen in extreme cage fighting about the importance of their research partner, grant collaborator, co-author or former student acting as an examiner. The mantra would progress as follows (yes, this is a direct quotation): "There are only three experts in this field in the world. I am one of them and I am friends with the other two." In this case, the area with only three international experts was – wait for it – body image.
Select an examiner who is intensely research-active, aligned to the field of the thesis without being so close that the student would be viewed as a threat, and resolutely independent of the supervisor.
To ensure a strong selection of external examiners, enact a full digital evaluation to ensure that they are research-active and a decent person, rather than in need of a Snickers at the first critique or differing view. Finally – and this is sad to write – select experienced researchers, supervisors and examiners. The toughest examiners are – obviously – the most inexperienced. They have a data set of one: their own thesis. They are a genius (obviously). Any thesis they read in the early years after their own submission and examination must be substandard (to their own).
To shift to the Star Wars universe, find a Yoda examiner rather than one with the impetuous confidence of a young Obi Wan or Luke Skywalker.
7. Make sure the SOCK is obvious, clear and present in the abstract (and the introduction and conclusion)
The PhD has one characteristic: a significant, original contribution to knowledge (SOCK). Without a SOCK, a PhD will not pass. Each word is important. Research can be a contribution but not original. It can be original but not significant. Supervisor and student must work together to ensure that the SOCK is the strong frame for the candidature and thesis. The earlier a student can ascertain their SOCK, the smoother the progression to completion.
The SOCK is presented in the second sentence of the abstract: "My significant, original contribution to knowledge is…" As supervisors, we need to move the student into the space where they can complete this sentence as early as possible in their enrolment.
Examiners are paid very little to assess a thesis. It is hard work. Think about an examiner reading a thesis while drinking a glass of chianti. Therefore, in every chapter, a student must remind the chianti-fuelled examiner about the purpose of this chapter and how it aligns with the SOCK of the thesis. Ensure that the abstract, introduction, conclusion and every single chapter hook into the SOCK.
8. PhD students are not your slaves, sexual partners, un(der)paid research assistants or writers of your articles
One of the saddest memories of my academic career emerged in a meeting (obviously) when I had started as a dean of graduate research. Senior scholars – research heavyweights – were assembled in the room. Very early in the meeting one of these Mike Tysons described their PhD students as "slaves." That was appalling. What was chilling was the laughter that erupted in response to this nasty noun. 
PhD students do not exist to serve or service the supervisor. They are not drawing breath so that they can complete a supervisor's research project or write a supervisor's articles. We all know – personally and professionally – shocking stories about supervisors "appropriating" the work of their students or adding their name to papers in which they had minimal intellectual input. Research codes of conduct around the world – most stemming from the Vancouver protocol – are creating changes, with institutions and journals demanding transparency and integrity from all authors through the submission process.
PhD students need a supervisor to protect, guide, mentor and enable. It is an unequal relationship. Shocking cases have been revealed around the world of the sexual exploitation of students, from sexual harassment through to sexual assault. These cases demean all scholars. The standards we walk past are the standards we accept. A PhD candidate is a student, and therefore worthy of respect, care, guidance and clarity in the standards of a professional relationship.
9. Create a strong supervisory team
Most university systems around the world insist on a supervisory team. That change is welcome; we cannot guarantee that the scholars who start the supervision will remain in place until the examination. A team adds safety, and a safety net for the student.
Supervisory teams, composed of two or more colleagues, are important. Sometimes, the relationships are fraught or non-existent. Many co-supervisors are simply on paper for administrative purposes and not involved in the project. The best relationships involve one of the supervisors using their specific expertise – often in methodology – to enable the creation of a chapter. When that part of the project is completed, they step back from the supervision. 
Supervisors should meet before any student is involved in the process to discuss their expectations, hopes and concerns about the project and the student. How often are meetings held? Who is involved in those meetings? How is feedback to be organised? How are disagreements – scholarly or otherwise – to be resolved? These questions must be answered and agreed on before the student is involved in the process.
10. Do not confuse the production of refereed articles with the construction of a thesis
Every PhD should have a dissemination strategy. Research must be available to ensure citizens and fellow scholars can use it – and transform it. Examiners also recognise the value of peer-reviewed publications as part of the PhD. Experienced supervisors remember that  the best examiners differentiate between the processes of  peer reviewing and examination. 
I have published more than 250 refereed articles. I have graduated from only one PhD. The confusion between publishing articles and examination dumbs down our doctorates. Indeed, it is becoming customary to assume that three refereed articles are sufficient in scope, scale and quality to create a successful PhD examination.
Three articles in three years would not reach the level required to be "research-active" as a scholar. Many of us produce between five and 10 articles every year. Indeed, the PhD by prior publication, an unusual but burgeoning mode of doctorate, submits a long (20,000-40,000 words) contextual statement confirming the significant, original contribution to knowledge, followed by a large number of publications, often spanning from 12 to 25 articles. 
In terms of quality assurance, how could three articles be equivalent to an integrated research project of 100,000 words? Indeed, how could three articles be equivalent to the 12 or more publications submitted through a PhD by prior publication?
Fine PhDs have been passed without any publications emerging from them. Theses with refereed articles have been subjected to revision and re-examination. Publishing research during a PhD is valuable. It must not be assumed that peer review and examination are equivalent or converge.
A final note: supervising PhD students is a privilege. It is not a right. Doctoral studies and the scholarship of supervision (SoS) literature are revealing how supervisory quality is built through experience, expertise, professional development and research-led andragogy. Our responsibilities as supervisors are not only to our students but also to our disciplines, to research ethics and the maintenance of standards. Great PhD students are our future. Great PhD supervisors remain at their service.
Tara Brabazon is professor of cultural studies at Flinders University. Her most recent books are 12 rules for (Academic) Life: A Stroppy Feminist Guide to Teaching, Learning, Politics and Jordan Peterson (Springer, 2022) and Comma: How to Restart, Reclaim and Reboot your PhD (Author's Republic, 2022).
If you found this interesting and want advice and insight from academics and university staff delivered direct to your inbox each week, sign up for the THE Campus newsletter.
Research management
Sponsored by
Elsevier helps researchers and healthcare professionals advance science and improve health outcomes for the benefit of society.
Additional Links
Research management
Sponsored by
Elsevier helps researchers and healthcare professionals advance science and improve health outcomes for the benefit of society.