Mind the gap: how to write career breaks into your CV
What counts as a career break, and how much information is too much information? Emma Williams provides strategies for filling in any spaces in your academic work history

10 May 2022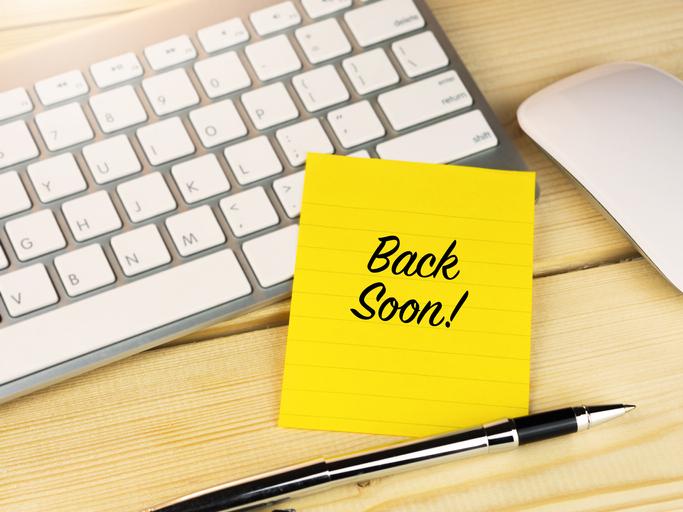 The nature of postdoc contracts means that the clock is always ticking towards the next position. No wonder, then, that in my line of work I see a huge number of CVs. A concern raised frequently is: "What do I do about the gaps?"
We should begin by discussing what qualifies as a career break and what does not. I define a career break – in common with most of the major job-seeking sites – as a spell in which you were unemployed for three or more months. The fixed-term contracts that most postdoctoral researchers are given may well generate gaps in employment. If these are short (a month or so), they really do not merit a mention. It's quite common for people to have some respite between contracts. Periods of leave for maternity, caring or sickness are not career breaks, as you are very much still employed, although there are times it can be helpful to mention these.
There are many reasons for breaks. Just like student gap years, some career breaks will be highly laudable, some arise from sheer necessity and some are perhaps best not mentioned. What people often forget is that it's up to you how much information you give. You could simply put "2018 – career break" on your CV. Obviously, however, you might then need to talk about this at interview. Corrine Mills in her Career Coach book encourages us to get good at "baggage handling": do not be tempted to overshare, and if you need to mention breaks, "keep it short, tightly scripted and upbeat".
Career gaps can often be masked on a CV by simply using years for employment spells rather than months. Their relevance can also be dismissed by using a skills-based or functional CV. In this format, you address the skills the employer is looking for against evidence drawn from across your career to date. The first page of your CV therefore demonstrates, and hopefully convinces them of, your suitability. The chronology section is then very brief on the second page. Jobs.ac.uk has some good suggestions on how to format a skills-based version.
Most of the advice out there is to highlight anything worthy and relevant that you did during the break. As someone who took a career break to raise my sons, I'm not convinced by some of the suggestions for skills gained during child-related career breaks: multitasking, caring, negotiating. But I was also a school governor during that time, which definitely did furnish me with a wealth of new experiences and skills.
If you've been working paid or unpaid as a consultant, writer, illustrator, adviser or volunteer through a company or freelance, then you did not have a career break – you have a role you undertook in that time. Career structures and routes are evolving, and employers are much more interested in whether you can perform their role than who exactly was employing you.
Obviously, any application must tell the truth. In 2019, the University of Portsmouth's Centre for Counter Fraud Studies found that recruitment fraud is costing UK organisations £23.9 billion a year. If your prospective employer is asking for details in an application form, you must give them exactly. Many professions will do extra checks, and some will do international checks, too. These can be separate from DBS checks and might show different information. As Kate Young from the Safeguarding Association states: "Safer recruitment practices dictate there need to be thorough checks, including the taking-up of references. And this doesn't just mean schools or hospitals. It can be within higher education roles and anywhere you may be working, or coming into contact, with vulnerable people and/or their data."
Of course, CVs are documents that are very quickly scanned with a view to calling the candidate to interview. But increasingly, funders are also giving researchers the opportunity to flag up career breaks or periods of leave when they apply for funding. This is designed to level the playing field for those who have taken career breaks that will affect the metrics used by funders (publications, books, patents and so on) to rate candidates. It makes sense to declare these if asked to or if there are extenuating circumstances. I know of a university department that was closed overnight when they found asbestos. Months of disruption ensued for those researchers.
The concept of a career break might also be growing less relevant as the world of work – including academia – changes. Portfolio careers, where we have stitched together roles either serially or in parallel, are on the rise. Our careers are "squiggly", as Helen Tupper and Sarah Ellis discuss in their books and podcast. It's up to you to bring your skills and experiences to the fore to demonstrate that you're a great candidate. Employers are not trying to catch you out; they're trying to solve a problem.
Emma Williams is an independent trainer providing advice for early career researchers. A former postdoc, she is also former head of academic practice at the University of Cambridge and co-author of What Every Postdoc Needs to Know, with Liz Elvidge and Carol Spencely.
If you found this interesting and want advice and insight from academics and university staff delivered direct to your inbox each week, sign up for the THE Campus newsletter.