How to revitalise student knowledge exchange with local communities
How co-creating an 'umbrella' programme can help institutions innovate student knowledge exchange and improve engagement with local communities and businesses, a team from Queen Mary University of London explain
Queen Mary University of London
25 Nov 2021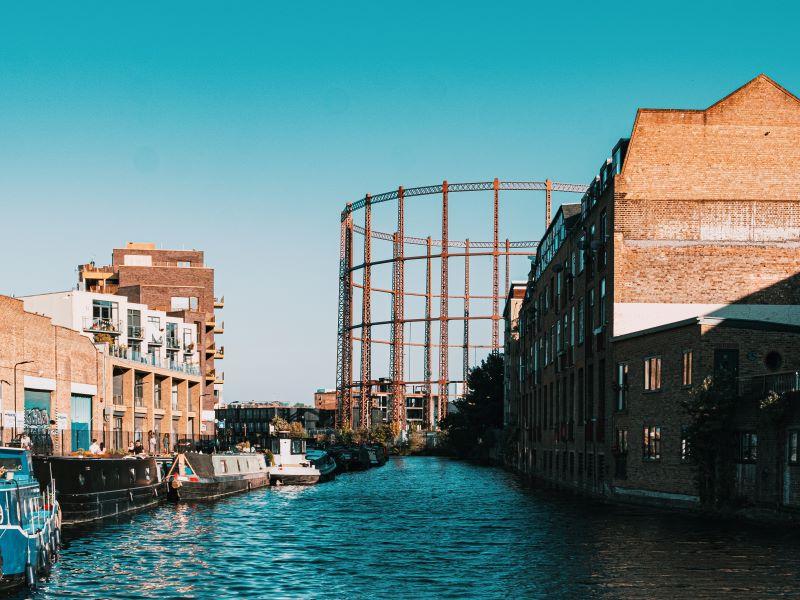 With institutions increasingly developing civic charters, knowledge exchange with the local community is becoming more important. We are also increasingly seeing amazing student-led engagement with businesses and charities as part of a more general trend towards authentic learning in higher education.
Queen Mary University of London, for example, lies in the heart of Tower Hamlets and the other East London boroughs, home to tens of thousands of diverse individual residents and citizens and a wealth of small business owners, charity founders and the like.
But, while such universities may be situated right in the middle of the metropolitan community, they are not always the easiest place to access or feel like you belong – particularly if you are not a student or member of staff.
Sometimes it helps improve access to have an umbrella brand, so the university can make sure it is targeting the right audience and offering a clear pathway to engagement. As such, we created SKETCH (Student Knowledge Exchange Through Community Hubs) to host a range of knowledge exchange activities led by our students from different schools. SKETCH simulates a student-led professional services organisation that provides community support by delivering workshops, training, advisory clinics, consultancy-style projects and investment services to local businesses, individuals and community partners. Here are tips based on our experience of running the SKETCH project.
Find the best practices and partners for your umbrella offer
It is likely that there are hot spots of great student-led engagement and related innovations dotted around your institution. As a result of the typically applied and externally orientated nature of their curricula, the business school, the law school and the careers teams are often great places to start when finding lively programmes of student-led knowledge exchange.
Legal advice clinics and business consultancy services are some of the most common student-led external engagement programmes. They are likely to have been running for years and built up a good practice model, strong partner networks, great processes and incremental learning and improvements over the years.
Putting all the different best practices together in a matrix helps to build a big picture of how different programmes are engaging with students and clients, mentors and other stakeholders. This is the "how". But it can also start an interesting process of "why", which some programmes have not asked themselves in a long time. The institutional matrix approach offers a refreshing opportunity to be able to re-evaluate and benchmark with other programmes and learn from each other across normal institutional boundaries.
In addition to the opportunity to provide a new energy and appreciation of the programmes that are already running, it also helps to stand back and ask some other holistic questions. What is missing? Is there anything else we can do differently or in collaboration, such as interdisciplinary projects?
Create new initiatives to meet the evolving community needs
In line with our institutional social justice and sustainability values, we spotted an opportunity to supplement student-led advice clinics and consultancy projects with an actual investment fund. One that only invests in local, responsible enterprises founded by London students. The Queen Mary Social Venture Fund was founded in August 2020. The fund is the UK's first student-led venture capital fund investing in student-led "start-ups for good". In its second year, the programme has promoted knowledge exchange through building an entrepreneurial ecosystem in the local area, including students, start-ups, mentors, investors and local government. Not only does the fund invest £30,000 in two student-led social ventures per year, it also hosts a series of public engagement events and podcasts to encourage conversations on how to build a better future through entrepreneurship and impact investing.
Evolve a 'house style' offer to students and the community
You want to be able to offer clear opportunities for students to develop and enhance their learning, while also adding value to the community. In complex institutions, nothing is ever going to fit all needs perfectly, so there will be a need to continually negotiate, compromise, flex, realign etc. The principles followed in the SKETCH experience, for example, are as follows:
Align your outcomes directly to the university strategy and values

Offer something that is not already being offered at school or university level

Add as much value to your existing partnerships as possible.


 
We used several standard mechanisms to support students in their engagement with external partners and to present a clear offer to the partners themselves:
Clear structure – a schedule of activities for both parties, and especially to anchor students and provide a springboard for proactivity and self-organisation

Training for students – a structured programme on how to work with others, problem-solve creatively, build and manage relationships with external partners, and reflect on own experience and learning

Mentoring – semi-structured sessions with industry mentors, who the students then also build relationships with

Team composition and life cycle – where possible, project teams have interdisciplinary composition and run according to a defined period. For example, our social venture fund immerses the team in a 12-month programme

Healthy competition – arrangement of team tasks in discrete but similar areas, including incentives for those who engaged the most businesses in a meaningful way.
Finally, enjoy the experimental early years. Being in the initial two years of a new programme means you can really try new things and make some innovations on the great practice that is already out there. Go for it!
Patrick McGurk is reader in management practice and associate dean for education, Joanne Zhang is a senior lecturer in entrepreneurship, Fezzan Ahmed is a business development project officer and Olivia Reid is SKETCH project coordinator, all at Queen Mary University of London.