Enable learners to become confident digital explorers
Universities must help students develop digital skills and competencies that will set them up for successful lives after they graduate
Hult International Business School (Ashridge)
,
University College London
25 Oct 2022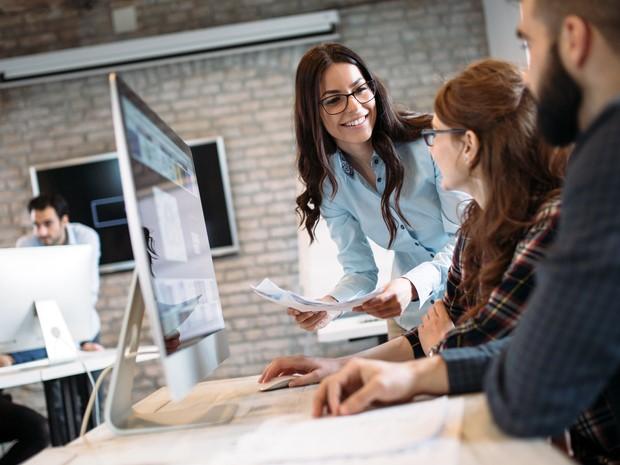 Employers across the globe say that the current workforce is not equipped to work in a digital economy. According to the UK Government Digital Strategy report 2022, employers say that less than 50 per cent of new recruits have the necessary digital skills and they struggle to find appropriately talented individuals to help their businesses grow at pace. UK businesses also say that basic IT skills and an understanding of data ethics, data communication and data visualisation are essential but are often lacking when they recruit new staff. This lack of digital skills in the UK is echoed across Europe. This is why we believe that universities and business schools should design curricula and assessments that can help students become confident and capable of using a range of digital tools, platforms and other software that will enable them to be successful in their careers.  
We've worked with university students and working professionals enrolled on master's and other degree programmes in business, leadership and management over the past two decades, and we have purposefully designed digital learning programmes that drive high levels of engagement, generate enhanced digitised outputs and equip learners with a wide range of digital skills and competences that fuel their confidence. Here's what we have learned.
What does it mean to be a digital explorer?
We define digital explorers as those who feel comfortable and confident learning about and using digital platforms; who are keen to enhance their ways of working, collaborating and communicating using digital tools; and who use the access that digital technology provides to connect with thought leaders, business experts, learner communities and start-ups to widen their horizons, acquire new insight, embrace diverse global perspectives and explore new career and developmental opportunities.
Educators are ideally placed to motivate learners to become digital explorers, because they understand what digital skills and knowledge businesses require. However, this means that educators, too, must acquire a range of digital skills and competences. Fortunately, we are now in a "no-code" era. This means that even if we do not have programming and coding skills, it is still possible to use lots of digital tools and platforms quite easily.
How do we help our students to become digital explorers?
First, we focus on developing digital skills and essential competences. These are:
Digital design skills

: these include website design and development (using Wix, for example); video recording and editing (with programmes such as iMovie and Lumen5); development of video and audio-based presentations and pitches (with platforms such as Loom and Canva); interactive digital content creation (using Genially and ThingLink); and digital profile building (using platforms such as YouTube and interactive CVs).

Data sourcing, analysis

and visualisation: accessing and identifying appropriate industry, market and customer data (for example, digital reports from Euromonitor and IBIS); undertaking primary data collection (using platforms such as Otter.ai); and analysis using visualisation software (for example, Tableau and Flourish) to create data-driven and actionable insight

Productivity

: project mapping and real-time collaboration (with the help of systems such as Mural, Miro and Google Docs); and ongoing communication, virtual team meetings and information sharing (with virtual chat platforms such as Slack and MS Teams Channels).

Digital marketing and communication

: using customer engagement platforms and developing marketing content and campaigns (using business marketing server Mailchimp, Canva for design and Google Analytics to monitor performance).
The ability to work with digital platforms to generate outputs, such as dynamic data visualisations, video content, infographics, collaborative flow charts and audiovisual presentations, is a process of accumulative learning. In our classes, we have observed how learners rely on their existing experience of using digital platforms when they learn to navigate new ones. Many of the digital platforms have similarities in their design and functionalities that aid this process of accumulative learning. Therefore, digital skills acquisition tends to become easier over time. This also applies to us as educators when selecting, testing and deciding on a new digital platform.
Educators should clearly identify the digital skills and competences that students must acquire at the planning stage of the module. This ensures that digital skills development is not an afterthought. As an example, you may want students to be able to design an interactive website that contains their own video content, data visualisations and other interactive digital content as it relates to class material. In this case, you will need to decide on a host platform and digital tools for video recording and data visualisations – these could be Wix.com, Loom and Flourish, respectively.
Second, we believe virtual collaboration and teamwork is essential to becoming a digital explorer. The pandemic has shown us how important it is to be able to work in remote and hybrid environments. Our ability to work, collaborate, share knowledge, negotiate and make decisions in virtual teams is ever more critical. The Chartered Management Institute says that according to employers, the area where learners need most training is in their ability to work effectively in teams.  Many educators do use team-based projects to enable learners to practice working in collaborative teams. We now need to ensure that this teamwork is supported with digital tools so students become prepared for the world of working from anywhere.
When students form virtual teams across international boundaries, they can contribute with local and contextual insight. This simulates a real business environment where employees have to coordinate work schedules, commitments and deadlines across time zones. To make this work, educators must facilitate the use of digital collaboration platforms so that students become accustomed to working flexibly, while becoming highly productive individuals.
There is much choice when it comes to digital collaboration and teamworking platforms. We use Canva, Mural, Miro, LucidSpark, Microsoft Teams and Google Docs to enable virtual team collaboration. These platforms enable live editing, real-time access to data and shared documents and facilitate the creation of shareable digitised outputs – no matter where in the world students are. We can also follow along as the teams make progress and tailor our feedback to teams' specific needs. This method has helped us as academics break away from the traditional classroom setting.
Third, we strongly believe that connecting learners to the wider world is one of the primary responsibilities of a modern-day educator.
When we engage with learners through digital platforms we can bring industry experts, alumni and organisations into the virtual classroom without the typical limitations. These interactions give students new insight into organisational practices, cultures and approaches to work from around the world. We have used alumni and our own business contacts to invite outsiders to jump in to these collaborative workspaces to give students feedback from a practitioner perspective.
Creating these digitally extended learning experiences without geographical, time and cost restrictions has led to more interactions with industry and given learners access to practitioners based outside their country of study. It is ever more important to expose learners to different cultures and business practices to extend and broaden their horizons, making them ready for the world of work.
To sum up, with the current digital skills gap estimated to cost the UK £63 billion per year in lost GDP and employers reporting that less than 50 per cent of new recruits have the necessary digital skills, it is of utmost importance that students and executive learners across degree programmes acquire advanced digital skills and competences. As the world of work has undergone significant digitisation, it is critical that learners also adapt and proactively engage with digital platforms and collaboration software, acquire a digital-first mindset and are driven to become dynamic digital explorers.
Mike Cooray is professor of strategy and transformation at Hult International Business School (Ashridge), UK.
Rikke Duus is associate professor at University College London, School of Management.
If you found this interesting and want advice and insight from academics and university staff delivered direct to your inbox each week, sign up for the THE Campus newsletter.