Digital-first thinking is needed to address youth employability
Younger people are geared towards digital channels, so they're more likely to engage with innovative, online training as part of their studies, says Harminder Matharu

7 May 2021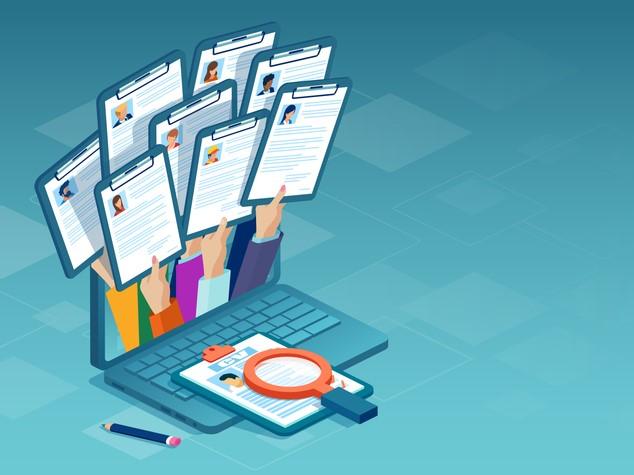 We've been trying to solve the problem of youth unemployment for decades. In my view, for starters, it requires far greater joined-up efforts and investment from the UK's policymakers and the delivery system. I don't think it's a given that a young person is work-ready upon completion of their formal higher education, so the big question is: what's the joined-up role of the government and HEIs here?
What they shouldn't be doing is reinventing the wheel. Where there are high-quality online resources readily available, HEIs should be linking to them alongside the regular curriculum and sharing best practice in this area. Likewise, the government should build on its work with industry, HE and edtech platforms to better signpost employability resources so that they are more visible and easily accessible by students at the right time for them.
It's widely reported that of all 16- to 24-year-olds who are currently unemployed, 74 per cent have been unemployed for at least six months. Why? What is failing our young people? Admittedly, multiple forces are at play here, from the systemic barriers to employment that many disadvantaged young people face, to the current jobs market, to young people simply not having the confidence and skills to feel equipped to apply for jobs, let alone secure one and excel at it − even those who do have higher-level qualifications.
There is, undoubtedly, a disconnect between policymaking, delivery and the students themselves, and this needs to be reviewed urgently. I have seen how powerful the youth voice can be and feel certain that it should be brought in more to shape the employability skills offered to HE students. To take this a step further, perhaps a review and benchmark for HEIs in terms of compulsory employability skills support before they "let go" of their captive student audiences, similar to the Gatsby benchmark for schools and colleges.
The £70 million funding announced by the government to support students will go some way to addressing hardship resulting from the pandemic in the short to medium term. I would urge that a sizeable amount of this funding should be ring-fenced specifically to help students and recent graduates experiencing unemployment, with a direct increase in digital and broader employability resources that students can tap into online, any time and anywhere.
While traditional employability skills support such as CV writing and interview coaching are well developed offers, clearly something is missing. In our Future of Learning report, professor Mark Brown, director of the National Institute for Digital Learning at Dublin City University, observes that "education is not just about preparing people for their immediate jobs and their short-term futures. It's about big questions about who we are, who we want to be and what we want to do in the future."
We know that younger generations are driven towards online or mobile channels so it's fair to presume they are more likely to engage with innovative, flexible online employability training as part of their academic studies.
As just one example, the most popular FutureLearn courses in 2020 amongst those aged under 26 included career-related topics such as building communication and interpersonal skills at work, digital marketing and computer programming. The government really should consider building this kind of digital-first thinking into its policies and recommendations for HEIs so that students are engaging in fit-for-purpose resources for the 21st-century workplace.
Universities have well-developed industry partnerships in the accreditation space – which could and should be used as platforms for enhancing employability support and working with leading employers in high-demand sectors and growth areas. The dawn of T levels has shown that the government is taking this kind of employability development more seriously, but this needs to be reflected in its strategy for HE, not just FE.
There is an absolute need to ensure such offerings equip students with the skills to navigate different roles throughout their careers. This was highlighted by our report, which found that more than one in five (22 per cent) millennials and Gen Zs do not expect to still be working in the same industry by 2030. Furthermore, it goes without saying that people do not always go on to work in the areas or industries they choose to be educated in.
FutureLearn's partnerships with Accenture provided digital upskilling courses targeting NEETs (young people not in education, employment or training), reaching more than half a million enrolments. This is a good example of how industry and online learning can have a positive impact on career choices for young people. Some of the courses have been selected by the UK government for the Skills Toolkit − a free, national online resource launched to help anyone whose career has been impacted by the pandemic.
This is an example of the government pointing in the right direction with its response to the pandemic, but now it needs to expand this beyond the short term through targeted policy and investment in employability resources in HE.
Harminder Matharu is director of government partnerships at FutureLearn.
You may also like