Co-creation and empowerment: pathways to better student engagement
Effective approaches universities can take to promote equity and improve student learning outcomes and employability, shared by a team from the University of Salford
17 Nov 2021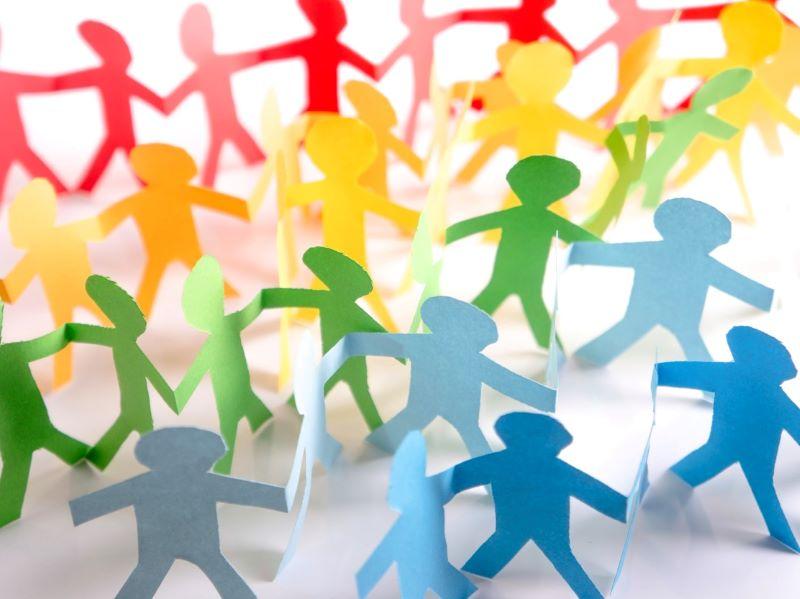 Progression and employability are at the forefront of current conversations in higher education, with much effort invested in developing complex interventions to improve graduate outcomes. Pedagogy research indicates that factors such as a sense of belonging, impostor syndrome and a meaningful connection to campus life are contributing factors to student success. Furthermore, student outcomes correlate closely with socio-economic status and demographic data. Across all disciplines, academic teams work tirelessly to "close the gap" created by social inequalities, but it remains to be determined where efforts are best placed. For instance, many universities offer access programmes to low-participating neighbourhoods, while other institutions place great effort on the BTEC and BAME attainment gaps. Here we share guidance on effective student engagement based on our anecdotal experience and propose co-creation with and empowerment of all students as a desirable alternative pathway to success.
Provide bridging experiences
It is important to understand the life experiences of your student cohort and how this might impact their ability to capitalise on university life. Things taken for granted by many, such as a library of general interest books, travel and creative hobbies are key to influencing the intellectual breadth of an individual but remain a privilege in most parts of the UK. This can inadvertently leave a perfectly capable and intelligent graduate less able to compete at interview.
Acknowledging this and making efforts as an institution to provide enrichment experiences can help close the gap created by social inequality. This can, for example, take the form of extracurricular activities supported by academic staff in collaboration with student societies and/or the students' union. It is important to design these bridging activities carefully, so they genuinely add value. We have, for instance, supported the development of more confident expression through public speaking initiatives and the medium of art. Modest levels of funding that may be used as incentive or to make participation financially viable can be useful here. In addition, enriching programmes to include content and places that might not ordinarily form part of the curriculum are useful tools for social mobility.
Create communities
It is widely accepted that a good relationship with academics is key for student success. Pedagogy research suggests that students benefit from seeing themselves represented in faculty teams, but achieving this goal can take time. We propose that irrespective of any superficial difference between staff and students, so long as genuine effort is made to connect with people, barriers that block cohesive communities and effective learning can easily be overcome.
We find that creating inclusive, informal social opportunities to really get to know students is instrumental. Ensuring that tutorials are a safe space and that tutors are equipped to engage students is vital for success. Identifying common interests among students and offering some support or guidance on getting these off the ground, or finding them, on-campus can go a long way in developing community. This might, for instance, take the form of clubs, outreach initiatives or social activities. This can take some time and budget to develop and might require working with small groups of students in the first instance. Over time, the culture of togetherness spreads, and student community leaders are often instrumental in welcoming newly arriving students, for instance as part of inductions and open days.
The sky is the limit
Abandon the deficit model. Students can do amazing things if inspired, empowered and mentored. Many students – in particular those from lower socio-economic backgrounds – suffer impostor syndrome, which can be misinterpreted as lack of motivation or inability. Providing an exciting array of career development opportunities embedded in programmes or delivered as ad hoc events involving successful alumni and external contacts are a powerful inspiration to students. For instance, we have a permanent repository of programme-tailored career resources hosted on the university's virtual learning environment, Blackboard. This resource is complemented by a number of highly popular career-specific mentorship sites on Microsoft Teams, overseen by academics who host bespoke career events and career-oriented development opportunities such as journal clubs and interview role plays. For larger careers events, we have found great value in close collaboration with careers services and liaisons with relevant employers.
The level of investment in employability required at each university will depend on the demographic of the student cohort. The key is to ensure that students have the relevant information to develop their careers, coupled with the bridging experiences mentioned earlier, which help develop confidence. Self-belief, ambition and drive will be natural by-products.
Students as colleagues
The idea of co-creating curriculum content and university activities with students is not new. The reality in practice is that liaising and collaborating with students is often restricted to staff-student committee meetings with a pre-set agenda, allowing little room for creativity. When working in this mode, the brilliance of students and their potential to drive change is often overlooked.
Co-creating and developing projects beyond the curriculum that shape the wider student experience can help develop on-campus learning communities and enhance student employability. For instance, here at the University of Salford, collaboration with students has led to the development of a student magazine, outreach resources used in local schools, scientific conferences, and a wide range of social events. We have found that working in this way with students leads to them becoming an integral part of the team and a driving force to engage the wider student population.
Sara Namvar is deputy programme lead for biomedical sciences and head of student experience; David Greensmith is programme lead for human biology and infectious diseases; and Niroshini Nirmalan is head of biomedicine, all at the University of Salford.
Sara has been shortlisted for Most Innovative Teacher of the Year at the Times Higher Education Awards 2021. A full list of shortlisted candidates can be found here; the winners will be announced at a ceremony on 25 November.
Academics and university leaders from across the UK and Ireland will come together at THE Campus Live UK&IE to discuss institutional strategies, teaching and learning, the student experience and more. Join us for this two-day event in London.