University of Waterloo
201–250th
World University Rankings 2023
=53rd
Impact Rankings 2022
126-150th
World Reputation Rankings 2022
University of Waterloo, 200 University Avenue West, Waterloo, Ontario, N2L 3G1, Canada
As one of Canada's top innovation universities, the University of Waterloo is home to 100+ programs in business, health, engineering, math, science, the arts, environment, and more. 
Through the world's largest co-op (paid internship) program, you can include up to two years of relevant work experience as part of your degree, giving you an advantage in your future career. Our network of over 7,100 employers includes many of the world's leading companies.  
Waterloo ranks among the world's top 250 in the Times Higher Education World University Rankings 2021. We're also home to Physics and Astronomy professor Donna Strickland, winner of the 2018 Nobel Prize in Physics (only the third woman in history to do so). 
With over 50,000 university and college students in the surrounding community, there's an exciting range of shops and restaurants. The University is located in the city of Waterloo, 110 km west of Toronto, Canada's largest and most dynamic city. It's also home to residents from 200 cultural backgrounds.
Explore rankings data for University of Waterloo
All ranked institutions have an overall score and 4 pillar scores. However for each pillar, only institutions ranked in the top 500 overall or the top 500 in this pillar have a publicly visible score
Key statistics
23.2

No. of students per staff

(1)

23%

Percentage of International Students

(1)

48 : 52

Student Ratio of Females to Males

(1)

34,306

Number of FTE Students

(1)
Video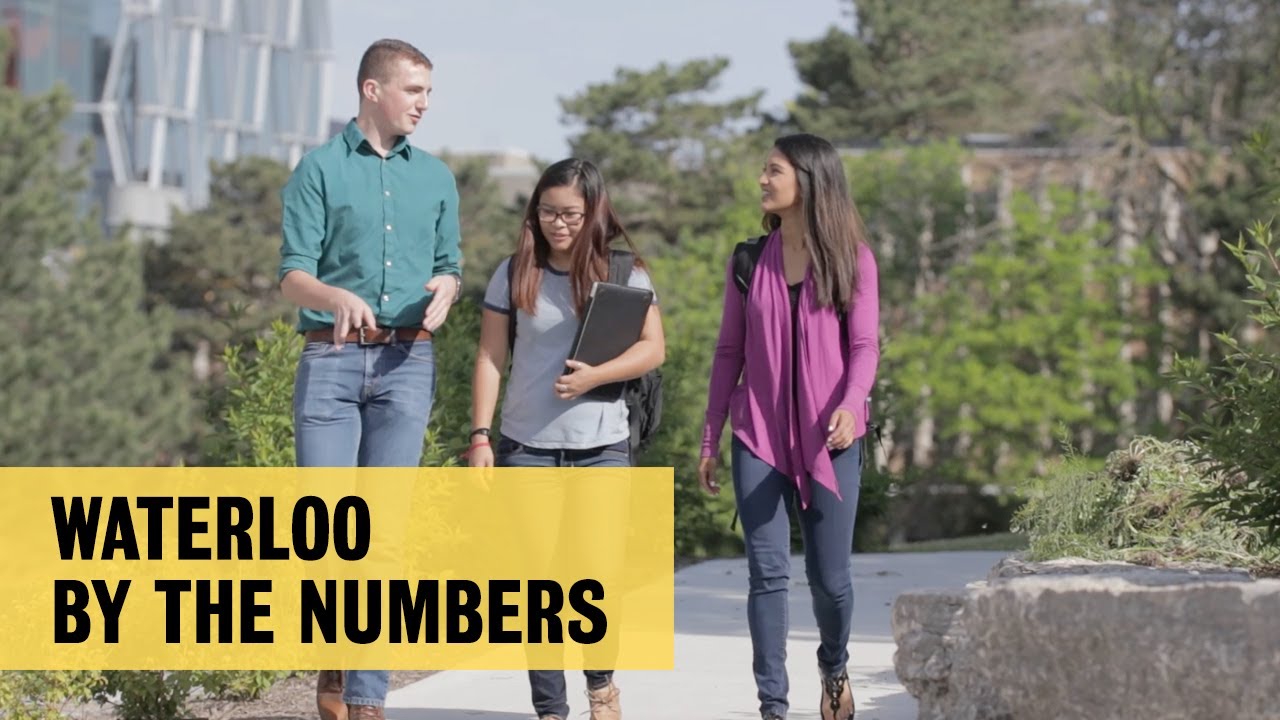 Subjects taught at University of Waterloo
Life sciences

Biological Sciences
Sport Science

Social sciences

Geography
Politics & International Studies (incl Development Studies)
Communication & Media Studies
Sociology

Clinical, pre-clinical & health

Physical sciences

Geology, Environmental, Earth & Marine Sciences
Mathematics & Statistics
Physics & Astronomy
Chemistry

Arts & humanities

Art, Performing Arts & Design
History, Philosophy & Theology
Architecture
Languages, Literature & Linguistics

Engineering & technology

General Engineering
Chemical Engineering
Civil Engineering
Electrical & Electronic Engineering
Mechanical & Aerospace Engineering

Business & economics

Business & Management
Economics & Econometrics
Accounting & Finance

Computer science

Psychology