The University of Sydney
60th
World University Rankings 2024
52nd
Impact Rankings 2022
51-60th
World Reputation Rankings 2022
Sydney, New South Wales, 2006, Australia
More about The University of Sydney
The University of Sydney is one of the world's leading, comprehensive research and teaching universities. We offer an exceptional range of disciplines – more than 400 areas of study – and our community includes more than 70,000 students, 8000 permanent and fixed-term staff and 350,000 alumni in more than 170 countries.
Leadership has always been at the core of our values. We were one of the first universities in the world to admit students solely on academic merit, and to open our doors to women on the same basis as men. Our aim is to make lives better not just by producing leaders of society, but through equipping our people with the qualities that allow them to serve all of our communities at every level.
In creating the first university in Australia in 1850, our founders recognised the power of education to inspire positive change. We hold that belief just as strongly today.
Research excellence
Our research is driven by the big picture. From combating the world's deadliest diseases to inventing tiny devices that make a super-sized difference to computing, we excel in innovative collaboration.
Supported by more than 90 research centres, our researchers are finding solutions to the world's greatest challenges – and many others – by changing the way they look at them.
We work with the best companies, including Microsoft, GE and Qantas, to generate products, systems and services that benefit the communities we serve – locally, nationally and globally.
A distinctive education
The world is changing, and university education needs to change as well. We've reimagined the Sydney Undergraduate Experience – the way we teach and the way you'll learn – to prepare you for a future full of possibilities.
We recognise that the future of work will be very different, so it's our ambition that every University of Sydney student will complete their degree with the confidence and ability to think critically, collaborate productively and influence the world.
Explore these featured universities
Explore rankings data for The University of Sydney
All ranked institutions have an overall score and 4 pillar scores. However for each pillar, only institutions ranked in the top 500 overall or the top 500 in this pillar have a publicly visible score
Compare universities on their key stats
Key statistics
58 : 42

Student Ratio of Females to Males

(1)

51%

Percentage of International Students

(1)

23.1

No. of students per staff

(1)

57,414

Number of FTE Students

(1)
Video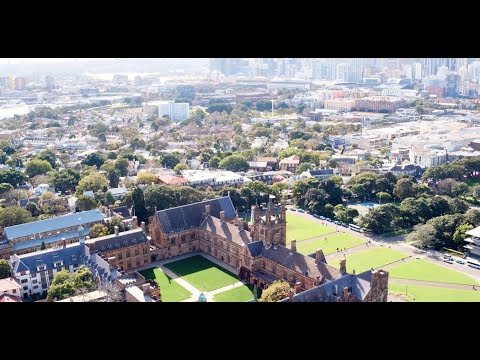 Find a course at The University of Sydney
Clinical, pre-clinical & health

Other Health
Medicine & Dentistry

Physical sciences

Geology, Environmental, Earth & Marine Sciences
Mathematics & Statistics
Chemistry
Physics & Astronomy

Business & economics

Economics & Econometrics
Business & Management
Accounting & Finance

Arts & humanities

Architecture
Art, Performing Arts & Design
History, Philosophy & Theology
Archaeology
Languages, Literature & Linguistics

Life sciences

Veterinary Science
Agriculture & Forestry
Biological Sciences
Sport Science

Law

Computer science

Psychology

Engineering & technology

Mechanical & Aerospace Engineering
Civil Engineering
Electrical & Electronic Engineering
Chemical Engineering
General Engineering

Social sciences

Politics & International Studies (incl Development Studies)
Communication & Media Studies
Geography
Sociology

Education