University of Limerick is a research-led, energetic and enterprising institution with a proud record of innovation and excellence in education and scholarship. We value creativity, curiosity and excellence in our inclusive community which is committed to social good. Our motto Eagna chun Gnímh translates as Wisdom for Action reflecting our mission to contribute to the discovery of new knowledge for a better world.
Stay Curious
Renowned for providing an outstanding student experience and conducting leading edge research, we are the academic home to more than 18,200 students. UL has an exemplary record in attracting world-leading researchers with success in national and EU programmes. We encourage all to stay curious throughout their studies , as curiosity leads to impact and global change.
Tackling global challenges
We are committed to creating and implementing a holistic approach to sustainable development, in partnership with the communities we serve, locally and regionally and through our national and international alliances. Our aim is to enable our students, graduates and staff to be 'active citizens' who contribute to the well-being and future of our planet.
Network of Excellence
·       We have a truly international reach through our network of over 4,011 research collaborations across 130 countries and an Alumni of 120,000 worldwide.
·       20% of the University student body are international students from 100+ countries and 30% of the student population take part in international placements.
Awards and Accolades
QS World Rankings Top 500 and 5 Star Status.
Times Higher Education Impact Rankings Top 100.
GreenMetric 23rd in the world.
QS Graduate Employability Rankings Top 200
Top 75 Universities in Europe for Excellence in Teaching and Learning 
The Education Awards – 1st for Excellence, 1st Best Student Campus, 1st Student Engagement & Communications
THE IMPACT RANKINGS
University of Limerick # 86
SDG8: Decent Work and Economic Growth ranked joint 31st. Top ranking Irish university.
SDG 10: Reduced inequalities ranked 25th.  
SDG17: Partnership for the Goals ranked 45th. Top ranked university in Ireland.
TRIPLE CROWN  
The Kemmy Business School at University of Limerick is Triple Crown accredited and among the top 1% in the world with accreditation awards from the prestigious EFMD Global quality system (EQUIS) which includes the Association to Advance Collegiate Schools of Business (AACSB) and the Association of MBAs (AMBA).
Our strategic mission-orientated challenges
Our research addresses global challenges including affordable and clean energy, sustainable cities and communities, climate action, equality, diversity and inclusion as well as public health.
At the very core of UL is an instinctive drive to create knowledge for a better world. It is this orientation which leads us naturally to align ourselves to the UN Sustainable Development Goal.
People – our catalysts for change
We are focused on talent with an exemplary record in attracting and nurturing world-leading researchers with success in national and EU programmes.
Our strategic emphasis on prestigious training grants such as Marie Skłodowska Curie Fellowships has resulted in a high success rate with a total of 88 Marie Curie Fellows funded here since 2014.
UL is home to European Research Council award holders at all levels across disciplines of psychology, chemistry, bioscience, with applications in energy, society and public health .
Story:
Researchers at UL have developed a new material that has the ability to capture toxic chemicals from the air.
UL has been awarded Five-stars in the QS Stars University Ratings | Top Universities  across a range of categories including: employability, research, teaching, facilities, internationalization, innovation, inclusiveness.
·       Almost 20% of the University student body are international students from 100+ countries and the University has over 471 partner universities in 68 countries across the world.
·       Our 97% graduate employment rate is higher than the Irish national average for more than 14 years.
·       Our cooperative education programme is one the largest of its kind in the EU where annually 2,200 students take part in work placements within a global network of over 25 countries.
·       Top 5 in Europe for career preparation.
Limerick Student City
Virtual Campus Tour
Explore rankings data for University of Limerick
All ranked institutions have an overall score and 4 pillar scores. However for each pillar, only institutions ranked in the top 500 overall or the top 500 in this pillar have a publicly visible score
Key statistics
15%

Percentage of International Students

(1)

27.1

No. of students per staff

(1)

14,640

Number of FTE Students

(1)

50 : 50

Student Ratio of Females to Males

(1)
Video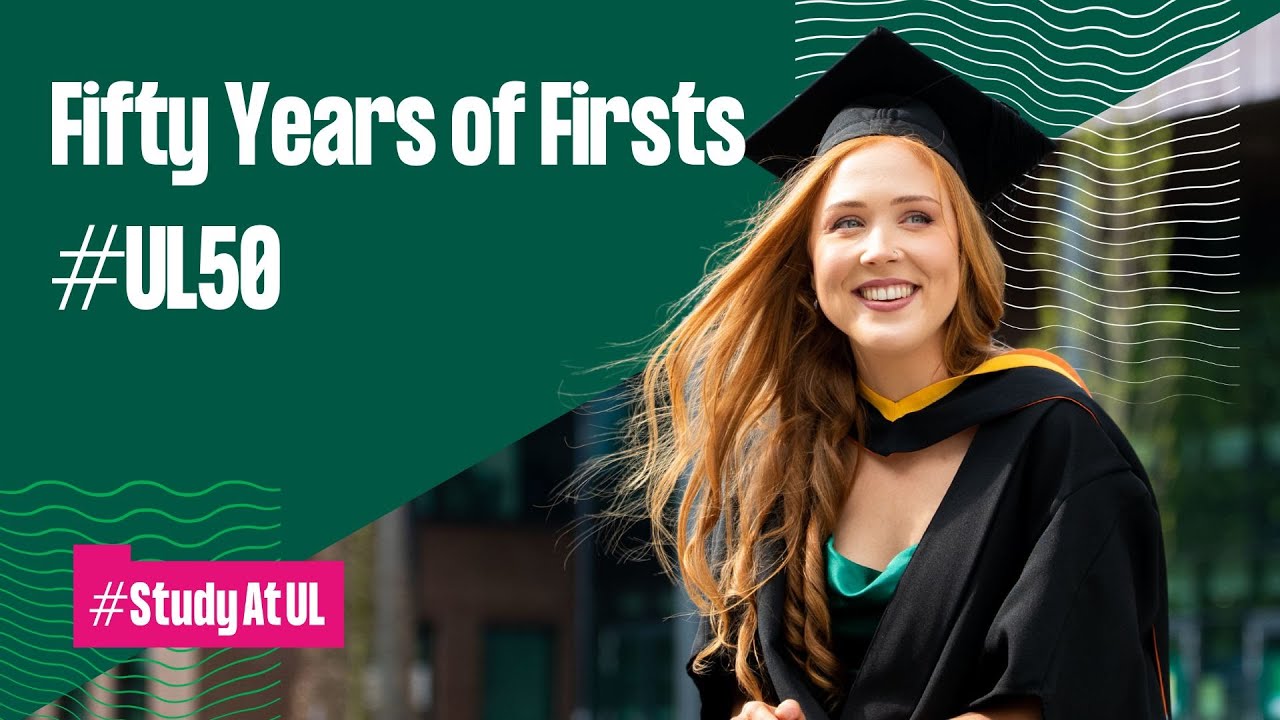 Subjects taught at University of Limerick
Physical sciences

Chemistry
Physics & Astronomy
Geology, Environmental, Earth & Marine Sciences
Mathematics & Statistics

Arts & humanities

Architecture
History, Philosophy & Theology
Art, Performing Arts & Design
Languages, Literature & Linguistics

Social sciences

Politics & International Studies (incl Development Studies)
Sociology
Communication & Media Studies

Engineering & technology

Electrical & Electronic Engineering
General Engineering
Civil Engineering
Chemical Engineering
Mechanical & Aerospace Engineering

Clinical, pre-clinical & health

Other Health
Medicine & Dentistry

Business & economics

Business & Management
Economics & Econometrics
Accounting & Finance

Law

Life sciences

Biological Sciences
Sport Science

Psychology

Computer science

Education