University College Dublin
World University Rankings 2020
Impact Rankings: Decent work and economic growth 2020
Belfield, Dublin 4, Ireland
Ireland's Global University
Over 160 Years of Education
University College Dublin is one of Europe's leading research-intensive universities and is ranked within the top 1% of higher education institutions world-wide. UCD is also Ireland's most globally engaged university with over 30,000 students drawn from 136 countries, including almost 4,000 students based at locations outside of Ireland.
The University's main Dublin campus occupies an extensive parkland estate of more than 130 hectares and offers world-leading facilities including the UCD O'Brien Centre for Science, UCD Sutherland School of Law, UCD Lochlan Quinn School of Business, UCD Moore Centre for Business and UCD Student Centre.
The campus offers students access to a thriving, English-speaking European capital city, which is among the safest in the world and is renowned for its welcome as much as it is for its vibrancy.
As Ireland's largest university, with its great strength and diversity of disciplines, UCD embraces its role to contribute to the flourishing of Ireland, Europe and the wider world. Built on the traditions of the past, we are a university of the future, connected and connecting, engaged and engaging, committed to a sustainable future built on a healthy biosphere. The University's Strategy 2020-2024 Rising to the Future outlines the objectives and major strategic initiatives set in place in order to accomplish UCD's mission and vision for this era.
Undergraduate study at UCD
UCD is Ireland's university of first choice, leading in first-preference applications in Ireland year after year. It is also the university of first choice for international students coming to Ireland: over 8,400 international students study at UCD.
Employers consistently recognise UCD for the employability of its graduates. This is a testament to the strength of the UCD Alumni network – over 279,000 graduates in positions of influence across the world.
UCD is also ranked number one university in Ireland in the US News & World Report's Best Global University Rankings
UCD sets out to define educational excellence. The quality of teaching at the University is complemented by a high standard of support. Every incoming first year is assigned a peer mentor and there are student advisers for every programme.
The UCD Horizons scheme of modern, modularised education based on learning outcomes sees 50% of students take modules outside their subject areas.
With 400 partner universities for student exchange, UCD offers extensive global study opportunities and is engaged in partnerships including such networks as Universitas 21, the Worldwide Universities Network (WUN), UNICA and the EUA.
To read more about undergraduate study at UCD, see: http://www.ucd.ie/global/
Graduate Study at UCD
UCD is also Ireland's leader in graduate education with over 9,500 graduate students benefitting from the research-led education culture at UCD. UCD offers Ireland's widest range of graduate study programmes across its six colleges and provides a vibrant and stimulating environment in which to learn, with research-led teaching from lecturers and professors who are recognised worldwide for their subject expertise.
Our faculty engage in international research collaborations, sharing and contributing to a global bank of knowledge. Over the last decade UCD researchers have increased their annual number of papers in the international literature by 40% and have authored more than 31,000 papers in total. 54% of the papers were co-authored with researchers from more than 130 countries. These papers are cited by other researchers at a rate that is 71% above the world average.
UCD expertise is recognised worldwide, with international accreditations for UCD degrees from the world's leading professional organisations in Veterinary Medicine, Architecture, Landscape Architecture, Regional and Urban Planning, and Engineering. The UCD Michael Smurfit Graduate Business School is one of less than 60 schools worldwide to hold triple accreditation from the US, Europe and the UK accrediting bodies, and the MSc in International Management there is now regarded as the seventh in the world, according to the Financial Times Global Master in Management Ranking 2019.
In order to further expand its global engagement UCD has developed a network of UCD Global Centres in North America, UAE, India, China and Malaysia; each of which provides a hub of research and education connections for students, faculty, alumni and partners.
To read more about UCD graduate studies see: https://www.ucd.ie/global/
Explore rankings data for University College Dublin
All ranked institutions have an overall score and 4 pillar scores. However for each pillar, only institutions ranked in the top 500 overall or the top 500 in this pillar have a publicly visible score
Key statistics
23.1

No. of students per staff

(1)

22,541

Number of FTE Students

(1)

29%

Percentage of International Students

(1)
Video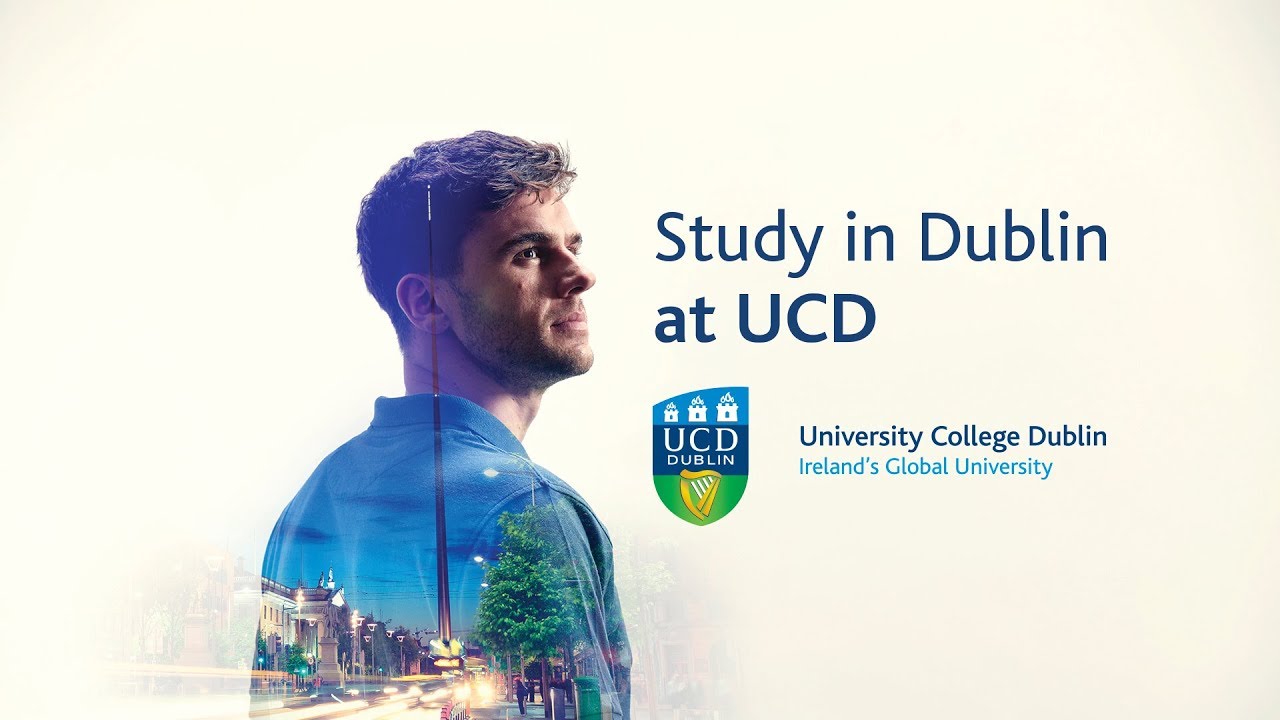 Subjects taught at University College Dublin
Social sciences

Engineering & technology

Law

Business & economics

Arts & humanities

Physical sciences

Computer science

Life sciences

Psychology

Education

Clinical, pre-clinical & health