University College Cork
World University Rankings 2021
European Teaching Rankings 2019
Western Road, Cork, Ireland
We give Ireland its "Innovative Independent Thinkers" 
 
University College Cork, five-time winner of the Sunday Times Irish University of the Year and Ireland's premier university for sustainability, has a tradition of independent thinking stretching back over 170 years. We are one of Ireland's leading universities with amongst the highest postgraduate or graduate employment rates of 94% for undergraduate studies and 95% for postgraduate studies. 

Proud to be ranked in the top 2% of universities in the world, a degree from UCC ensures that graduates are 'World Ready and Work Ready'. UCC is unrivalled in the quality of its academic programmes and research, its collaborations with industry, the beauty of its campus and its vibrant student life, enjoyed by over 21,000 students from over 104 countries. With over 3,400 students and one third of our staff from oversees, UCC is a true place of international learning.
Located in the heart of Southern Ireland, Cork is a vibrant university city and is listed as one of the top 10 places in the world to visit by the Lonely Planet. The city is located along with world famous 'Wild Atlantic Way' whilst its airport is a true gateway to Europe.
Fast Facts
Ranked 21st in the world and first in Ireland in the inaugural Times Higher Education Impact rankings for sustainable social and economic impact
Ireland's leading university for the generation of research income
Consistently graduate over 200 doctorate graduates per year
First Irish university to establish a business incubation centre for recent graduates
World's first Green Flag campus
With over 21,000 students from over 104 countries, as a student at UCC, you will join a family that is international in its outlook, woven from the threads of ancient heritage and a distinctly modern focus. 
Our key strategic goal is to deliver an outstanding learning and teaching experience and we are well on our way to attaining this:
UCC has been recognised internationally for the quality for our excellent first-year retention rates, which were 93% for the academic year 2017/18
UCC is now ranked in the top 50 universities for teaching and learning in Europe
Employment rates for UCC graduates, are at an historic high at 94% for undergraduates and 95% for postgraduates
We are leaders in developing fair access and inclusion to third-level education, with approximately 25% of UCC's undergraduate intake being mature students, students with disabilities and non-traditional students
Students are taught by academics who are leaders in their field and receive a first-class student experience, in a university awarded 'best student campus' by Education Awards Ireland on several occasions.  With programmes available in the disciplines of the humanities, business, law, science, engineering and food science and medicine and health you are sure to find a programme of study that will correspond to your interest and make you a world ready graduate.
Opportunities to nurture future business leaders exist through Ignite, an international award-winning business incubation programme, and the first of its kind in Ireland, supporting recent graduate entrepreneurs turn good ideas into great businesses. Support is also offered through GatewayUCC, a state-of-the-art Innovation and Incubation Centre created to support and develop successful knowledge-based indigenous companies arising from UCC's research, transforming knowledge into commercial success and providing the critical linkage between the university and enterprise. To date, 40 technology start-ups have been supported which now employ in excess of 250 employees.
Located in Cork, one of the top 10 places to visit in the world as described by Lonely Planet, UCC is a place where you can live, learn and thrive.
University College Cork (UCC) is an internationally competitive, globally-focused, research-led university and is ranked in the top 2% of universities worldwide based on the quality of its research outputs and peer esteem indicators. Our mission is to create and share knowledge for the good of all.
Recognising that the foremost global challenges require interdisciplinary solutions, in framing its research priorities for the next five years, UCC will target areas of major opportunity where the institution has the expertise, infrastructure and the network to lead internationally. Following an extensive research quality review, the strategic research priorities of the university will have a focus on six themes: Health and Wellbeing, Food and Nutrition, Future and Emerging Technologies, Sustainability and Climate Action, Culture, Society, Rights and Identities and Financial and Business Services.
UCC continues to be one of the best-funded research universities in Ireland with an R&D investment of over €100 million in 2017/18, representing a 28% (€22 million) increase since 2012/13.
Our vision is to be a leading university of independent thinkers and in consistently graduating over 200 doctoral students each year we are delivering on our goal of being a leading university for research impact.
Explore rankings data for University College Cork
All ranked institutions have an overall score and 4 pillar scores. However for each pillar, only institutions ranked in the top 500 overall or the top 500 in this pillar have a publicly visible score
Key statistics
17.6

No. of students per staff

(1)

19%

Percentage of International Students

(1)

58 : 42

Student Ratio of Females to Males

(1)

17,051

Number of FTE Students

(1)
Video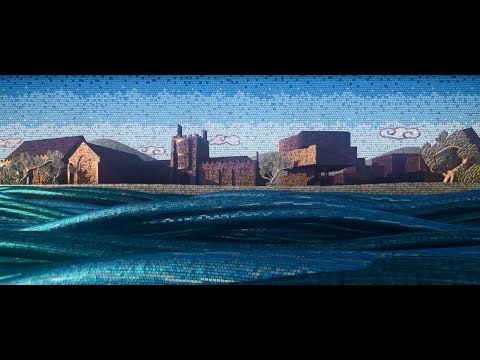 Subjects taught at University College Cork
Computer science

Engineering & technology

Law

Social sciences

Arts & humanities

Physical sciences

Business & economics

Clinical, pre-clinical & health

Education

Life sciences

Psychology