Trinity College Dublin
=161st
World University Rankings 2023
101–200th
Impact Rankings 2023
151-175th
World Reputation Rankings 2021
Dublin 2, Dublin, D02 PN40, Ireland
Trinity offers undergraduate and postgraduate courses across all major disciplines such as arts and humanities, business, law, engineering, science, maths and health sciences. 
Trinity's 47-acre campus is in the heart of Dublin, a safe and charming European capital city.  The University's central location allows students partake in a prestigious academic programme coupled with access to a variety of cultural and social experiences. An array of museums, theatres, cafes, restaurants and historic sites are in close proximity to the university. 
Our University has a strong tradition of intellectual enquiry, scholarship and creativity, inspiring a love of learning for over 400 years.  Notable alumni include scientists William Rowan Hamilton, Ernest Walton and William Campbell (Nobel laureates), political thinker Edmund Burke, writers Oscar Wilde and Samuel Beckett (Nobel laureates), and former President of Ireland and UNHCR Mary Robinson. Find out more: www.tcd.ie/alumni/alumni/notable-alumni
Trinity is ranked as the 17th most international university in the world (Times Higher Education Rankings 2020). Students and staff hail from over 120 countries and 28% of students are from outside of Ireland, making it a truly international campus.
International students can work part-time during their studies. On graduation, undergraduate students have the option to remain in Ireland to work for one year on the Third Level Graduate Scheme. Eligible postgraduate students can stay for up to two years. This provides students opportunities for work experience in industries and organisations in Ireland. Students may also be allowed remain in Ireland for a longer period if they secure employment that meets the criteria for a Work Permit. The US-Ireland Working Holiday Agreement provides a separate one-year work permit for US students, who can apply for this within 12 months of graduating.
Trinity students are taught by professors who are experts in their field, who are undertaking ground-breaking research. Alongside nurturing a hunger for discovery, Trinity provides an interdisciplinary and inclusive environment. Trinity is a leading European research university, the only Irish member of the prestigious League of 23 European Research Universities (LERU). Find out more at: www.tcd.ie/research. Trinity is the ideal place to explore new challenges and realise your full potential.
The University's beautiful campus is shrouded in history and cobblestoned walkways exist alongside cutting-edge facilities and centres of excellence where leading-edge research takes place. These include the University's new Business School, the Science Gallery, the nanoscience research centre (CRANN), the Long Room Hub Institute for Arts and Humanities, the Biomedical Sciences Institute and The Lir Academy for Dramatic Art.
The Trinity Library is the largest library in Ireland with over 6 million printed volumes. It is regarded as a world class research library and as a Legal Deposit library, receives copies of all material published in the United Kingdom and Ireland. Trinity is also home to the beautiful Old Library and to the historic Book of Kells, as well as other internationally notable holdings in manuscripts and early printed material. 
All undergraduate students are provided with a personal tutor, Trinity are one of the only universities in the world to provide this service. A tutor is a dedicated member of faculty who offers guidance throughout your college experience on academics, personal and professional issues. Student Services including learning development and support, peer mentoring, counselling and career advice make sure students have the foundation to accomplish their goals in Trinity and beyond.
Student life at Trinity is about much more than an academic education, students are also highly encouraged to engage with extra-curricular activities for personal development and a well-rounded education.
There are 170 sports clubs and societies in the University ranging from hockey to rowing, advocacy to investing, animation to zoology, there is a wide range of options to choose from. We are home to the world's oldest student societies, the 'Hist' or Historical Society founded in 1770 and the 'Phil' which is the oldest debating society in the world, founded in 1683.
Find out more about student life at Trinity: www.tcd.ie/students/clubs-societies.
Trinity has strategic relationships with esteemed universities across the world and actively encourages students to undertake a study abroad experience.  Trinity students can avail of more than 300 exchange opportunities around the world. Erasmus exchanges take place around Europe to locations such as Spain, France or Germany. Non-EU exchanges can take place further afield in the US, India or Australia for example.
These opportunities will add a global perspective on your studies to make an impact in a globally competitive workplace throughout your career. Find out more: www.tcd.ie/study/study-abroad
Trinity has been named as Europe's leading university for producing entrepreneurs for the past five successive years (PitchBook Universities Report 2019). Trinity empowers resilient and agile students by facilitating incubation programmes for student-led companies and offers an undergraduate Certificate in Innovation and Entrepreneurship.
Trinity's is positioned in a hub of global business activity – Ireland's Silicon Valley. Students are in-demand for internships, summer jobs and graduate careers. Employers view Trinity as a provider of top-quality graduates. Many companies such as Google, eBay, AirBnB, Microsoft, PayPal, LinkedIn and Facebook have their European headquarters in Dublin, making it an ideal location for ambitious graduates.
Explore rankings data for Trinity College Dublin
All ranked institutions have an overall score and 4 pillar scores. However for each pillar, only institutions ranked in the top 500 overall or the top 500 in this pillar have a publicly visible score
Key statistics
21.0

No. of students per staff

(1)

28%

Percentage of International Students

(1)

60 : 40

Student Ratio of Females to Males

(1)

17,764

Number of FTE Students

(1)
Video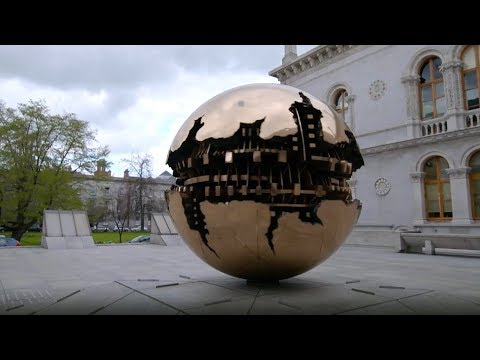 Subjects taught at Trinity College Dublin
Engineering & technology

Mechanical & Aerospace Engineering
Electrical & Electronic Engineering
General Engineering
Civil Engineering

Life sciences

Biological Sciences
Sport Science

Business & economics

Business & Management
Economics & Econometrics
Accounting & Finance

Social sciences

Geography
Sociology
Communication & Media Studies
Politics & International Studies (incl Development Studies)

Arts & humanities

History, Philosophy & Theology
Art, Performing Arts & Design
Languages, Literature & Linguistics
Archaeology

Clinical, pre-clinical & health

Medicine & Dentistry
Other Health

Physical sciences

Physics & Astronomy
Mathematics & Statistics
Chemistry
Geology, Environmental, Earth & Marine Sciences

Law

Education

Computer science

Psychology