Simon Fraser University
251–300th
World University Rankings 2024
=86th
Impact Rankings 2023
27th
Young University Rankings 2015
8888 University Drive, Burnaby, British Columbia, V5A 1S6, Canada
We are a leading research university, advancing an inclusive and sustainable future.  
Consistently ranked among Canada's top research-intensive universities, Simon Fraser University (SFU) is world leader in research, innovation, knowledge development and sustainability. 
At SFU, we forge lasting partnerships that enhance the social, economic, and cultural well-being of the communities we serve. 
We equip our students with the knowledge, skills and experiences that prepare them for life in an ever-changing and challenging world. 
And with more than 180,000 alumni around the world, our work and impact can be seen in all corners of the globe. 
OUR STRATEGIC PRIORITIES 
Guided by our shared vision—to be a leading research university, advancing an inclusive and sustainable future—we are committed to meeting the changing needs of both the world around us and the people and communities we serve. 
Together, the SFU community is taking action towards four priorities: 
Uphold truth and reconciliation

 

Make a difference for British Columbia

 

Engage in global challenges

 

Transform the SFU experience

 
 OUR CAMPUSES AND COMMUNITIES 
We are committed to creating a diverse, equitable and inclusive community where all feel welcome, safe, accepted and appreciated. 
With vibrant campuses in British Columbia, Canada's three largest cities—Burnaby, Surrey and Vancouver—SFU is not just shaping minds, we are also shaping communities. 
WHY CHOOSE SFU 
At SFU, we are dedicated to producing innovative research that benefits society, students that are prepared to meet the growing demands of today's workforce and a vibrant community that champions justice, equity, diversity and inclusion. 
RESEARCH AND INNOVATION WITH IMPACT 
As one of Canada's fastest growing research institutions, we are dedicated to mobilizing knowledge to drive innovations that positively impact our communities. Our sponsored research income has grown by 37.5 per cent over the past 10 years, reaching $141.1 million in 2022. 
Our academic culture benefits from the depth of our research excellence and strong partner networks. Research at SFU spans eight faculties, covering a broad range of fundamental, interdisciplinary and applied research topics, as outlined in SFU's 2023-2028 Strategic Research Plan. On average, SFU researchers publish 2,600 journal articles per year, over 40 per cent of which appear in the world's top 10 per cent journals. 
The 2023 Times Higher Education Impact Rankings place SFU first in the world for its commitment to sustainable cities and communities and third in Canada for its dedication to climate action.
COMMUNITY OF CHANGE-MAKERS 
Our faculty, students and staff are helping to shape a better future for B.C. and Canada through innovative partnerships, initiatives and research. 
Our community aims to build solutions to improve public health, flight climate change, promote democracy and create new economic opportunities. 
EDUCATION THAT SETS OUR STUDENTS APART 
Our students graduate with the skills they need to fulfill their potential—both as professionals and as contributing members of their communities.   
We have a culture that supports the pursuit of academic excellence and innovation, as well as a breadth of diverse and industry-relevant programs. 
Our eight faculties offer students endless opportunities to undertake academic discovery, develop holistic skillsets and pursue unique career paths. 
SKILLS FOR THE FUTURE 
We believe professional experience enriches our students' education and prepares them for the future. Our co-op education program—one of Canada's largest—allows our students to build hands-on experience throughout their educational journey. 
We also offer a broad selection of local and international field schools and exchanges, undergraduate student research awards, volunteer stewardship activities and leadership training. 
We foster an entrepreneurial spirit and offer an interdisciplinary ecosystem that supports every stage of the innovation journey, from community and industry partnerships, to ideation, mentorship and ventures that scale. 
SFU is recognized as Canada's top university for innovation, entrepreneurial spirit and industrial application (2023 World's Universities with Real Impact rankings).
Explore rankings data for Simon Fraser University
All ranked institutions have an overall score and 4 pillar scores. However for each pillar, only institutions ranked in the top 500 overall or the top 500 in this pillar have a publicly visible score
Key statistics
26.8

No. of students per staff

(1)

31%

Percentage of International Students

(1)

54 : 46

Student Ratio of Females to Males

(1)

27,269

Number of FTE Students

(1)
Video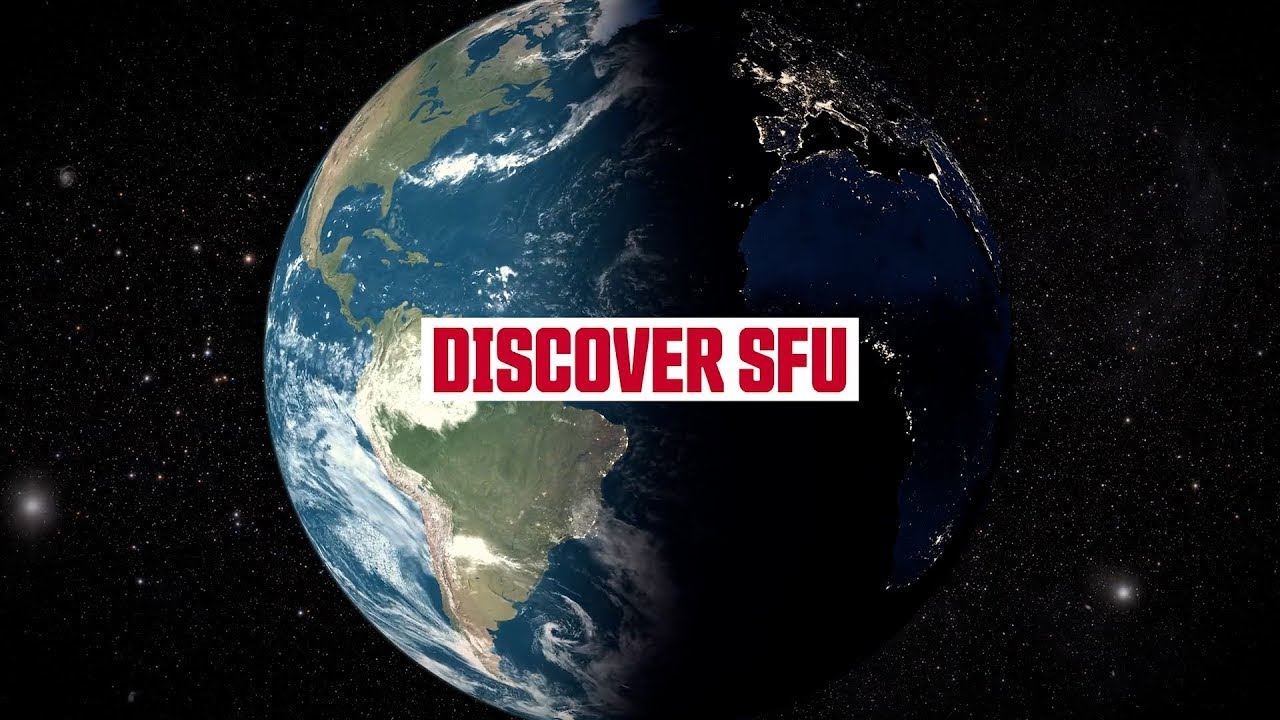 Subjects taught at Simon Fraser University
Computer science

Physical sciences

Chemistry
Mathematics & Statistics
Geology, Environmental, Earth & Marine Sciences
Physics & Astronomy

Clinical, pre-clinical & health

Social sciences

Politics & International Studies (incl Development Studies)
Communication & Media Studies
Geography
Sociology

Business & economics

Economics & Econometrics
Business & Management
Accounting & Finance

Life sciences

Biological Sciences
Sport Science

Education

Arts & humanities

Art, Performing Arts & Design
History, Philosophy & Theology
Archaeology
Languages, Literature & Linguistics

Psychology

Engineering & technology

Electrical & Electronic Engineering
General Engineering

Law