Shanghai Jiao Tong University
84th
World University Rankings 2022
=50th
World Reputation Rankings 2021
13th
Asia University Rankings 2022
800 Dongchuan RD Minhang District, Shanghai, Shanghai, China
Shanghai Jiao Tong University (SJTU), as one of the higher education institutions that enjoy a long history and a world-renowned reputation in China, is a key university directly under the administration of the Ministry of Education (MOE) of the People's Republic of China and co-constructed by MOE and Shanghai Municipal Government. Through some 120 years' unremitting efforts, SJTU has become a comprehensive, research-oriented, and internationalized top university in China.
By December 2019, SJTU has had 31 schools/departments, 31 research institutions, 13 affiliated hospitals, 2 affiliated medical research institutes, 20 directly affiliated units and 5 directly affiliated enterprises, with 16,351 full-time undergraduates, 14,326 full-time master degree candidates, 8,496 full-time doctorate degree candidates, 2,837 overseas students (among which 1,698 are postgraduates). The university faculty includes 3,236 full-time teachers (among which 982 are professors), 24 members of Chinese Academy of Sciences, 23 members of Chinese Academy of Engineering.
SJTU has 67 undergraduate programs covering 9 major disciplines: economics, law, literature, science, engineering, agriculture, medicine, management and arts. SJTU ranked top 0.1% in Essential Science Indicators (ESI) in 7 research fields including Engineering (top 0.01%), Materials Science, Chemistry, Clinical Medicine, Computer Science, Pharmacology & Toxicology, and Biology & Biochemistry. SJTU is leading the country in terms of both the number of National projects (1194) and the amount of research funding (644 million) supported by National Natural Science Foundation of China. The number of research papers and international conference papers rank the first in China.
Carrying the mission of preserving cultural heritage, and seeking for the truth, bearing the responsibility of invigorating the Chinese nation and developing for the benefits of humankind, today this centennial university is sailing for the aim of becoming a comprehensive, research-oriented and internationalized world-class university.
Video Gallery
A GLORIOUS HISTORY
Distinguished Heritage
Shanghai Jiao Tong University is one of the oldest and most prestigious universities in China. Established since 1896, SJTU has remained true to its founding mission of nurturing the best talents and driving the nation's development. SJTU's notable alumni numbers over 300,000 and features such illustrious figures as former Chinese president Jiang Zemin, and Qian Xuesen, father of China's space program.
China's Fastest Rising Star
Over the last 40 years, SJTU advanced boldly with reforms in governance, teaching and research, and infrastructure. Today, SJTU is a modern research-intensive, comprehensive university. It offers a wide range of subject areas covering economics, law, the arts, social sciences, natural sciences, engineering, agriculture, medicine, and management.
Vibrant Research Culture
SJTU has received more funding and had more projects approved each year by the National Natural Science Foundation of China (NSFC) than any other Chinese university for 10 consecutive years.
Global Innovation Hub
Located in cosmopolitan Shanghai – China's top innovation hub, SJTU is strategically placed to build industry tie-ups, such as their enterprise research centers partnering tech giants Microsoft and Intel. SJTU students come from 116 countries, making the community vigorous and diverse.
Discover more on STUDY@SJTU


Explore rankings data for Shanghai Jiao Tong University
All ranked institutions have an overall score and 4 pillar scores. However for each pillar, only institutions ranked in the top 500 overall or the top 500 in this pillar have a publicly visible score
Key statistics
11.3

No. of students per staff

(1)

10%

Percentage of International Students

(1)

43 : 57

Student Ratio of Females to Males

(1)

36,638

Number of FTE Students

(1)
Video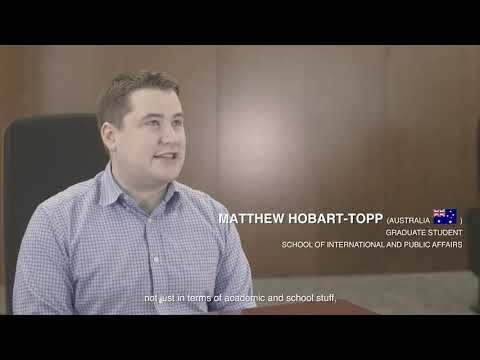 Subjects taught at Shanghai Jiao Tong University
Arts & humanities

Life sciences

Social sciences

Engineering & technology

Business & economics

Clinical, pre-clinical & health

Physical sciences

Psychology

Education

Law

Computer science