Newcastle University
=168th
World University Rankings 2024
=24th
Impact Rankings 2023
23rd
European Teaching Rankings 2019
Armstrong Building, Newcastle upon Tyne, Tyne and Wear, NE1 7RU, United Kingdom
Newcastle University traces its origins back to the School of Medicine and Surgery, established in 1834.
Since this time, the University has become a front runner in research excellence. Its student-centric ethos makes for an unrivaled student experience.
As a research-intensive Russell Group founding member, students get the rare opportunity to study at the forefront of new discoveries.
Nestled at the heart of the North East of England - the University boasts over 200 undergraduate and 300 postgraduate degrees to choose from, with an array of award-winning departments.
Students' learning will also be supported by specialist subject facilities, including:
high specification labs and clinical skills suites
studios and rehearsal spaces
on-campus museum and art gallery
two commercial farms and a biological field station
a sea-going research vessel, coastal station and marine lab
As well as the £350 million urban regeneration project, Newcastle Helix.
Outside of the lecture theatre Newcastle University houses over 65 different sports clubs, so there's no shortage of opportunities for students to challenge themselves and make new friends. In fact, the University has recently invested £30 million into new, state-of-the-art sports facilities.
In addition to the new sports facilities, students can also choose from over 160 different societies to get involved in.
With campuses not only in Newcastle, but London, Singapore and Malaysia, Newcastle University has a global reach and global employer links.
The Malaysian-based campus offers UK undergraduate medical and biomedical education while the Singapore-based campus offers engineering degrees in collaboration with the Singapore Institute of Technology and Ngee Ann and Nanyang Polytechnics.
Build your future with Newcastle University | Download Undergraduate Prospectus | Download Postgraduate Prospectus
Founding member of the prestigious Russell Group
Globally connected with almost a quarter of a million worldwide alumni
Top 10 in the UK for graduate prospects according to The Complete University Guide
Top 5 in the UK of graduate entrepreneurship according to HE-BCI Survey 2018-19
Singapore Campus
Newcastle University has been operating in Singapore since 2007, when courses were introduced to meet the needs of leading figures in the marine sector.
In 2009, Newcastle University joined forces with the Singapore Institute of Technology to launch our Singapore operation.
Since then, over 1,000 students have graduated in major areas of Engineering and Science.
Newcastle University degrees are informed by international research excellence, and students are encouraged to be innovative and think independently and critically to prepare them to become industry leaders and decision makers.
Malaysia Campus
By invitation from the Malaysia government, Newcastle University opened a branch campus in 2011 in the south of Johor, Malaysia.
The University boasts a purpose-built campus equipped with world-class staff delivering a high quality medical and biomedical education.
Pioneering change is a huge part of Newcastle University's identity, and the University welcomes students from all backgrounds to contribute to their legacy of research excellence.
Newcastle University researchers are some of the best in the world, addressing some of the world's most pressing challenges and working closely with students to create a practical, cutting-edge learning experience.
Newcastle University's research strengths are:
ageing and health
cities and place
culture and creative arts
one planet
data
Find out more about the people and stories behind Newcastle University's research in the From Newcastle Podcast
Find out how Newcastle University instigates change on a global scale.
Explore rankings data for Newcastle University
All ranked institutions have an overall score and 4 pillar scores. However for each pillar, only institutions ranked in the top 500 overall or the top 500 in this pillar have a publicly visible score
Key statistics
14.8

No. of students per staff

(1)

26%

Percentage of International Students

(1)

53 : 47

Student Ratio of Females to Males

(1)

25,650

Number of FTE Students

(1)
Video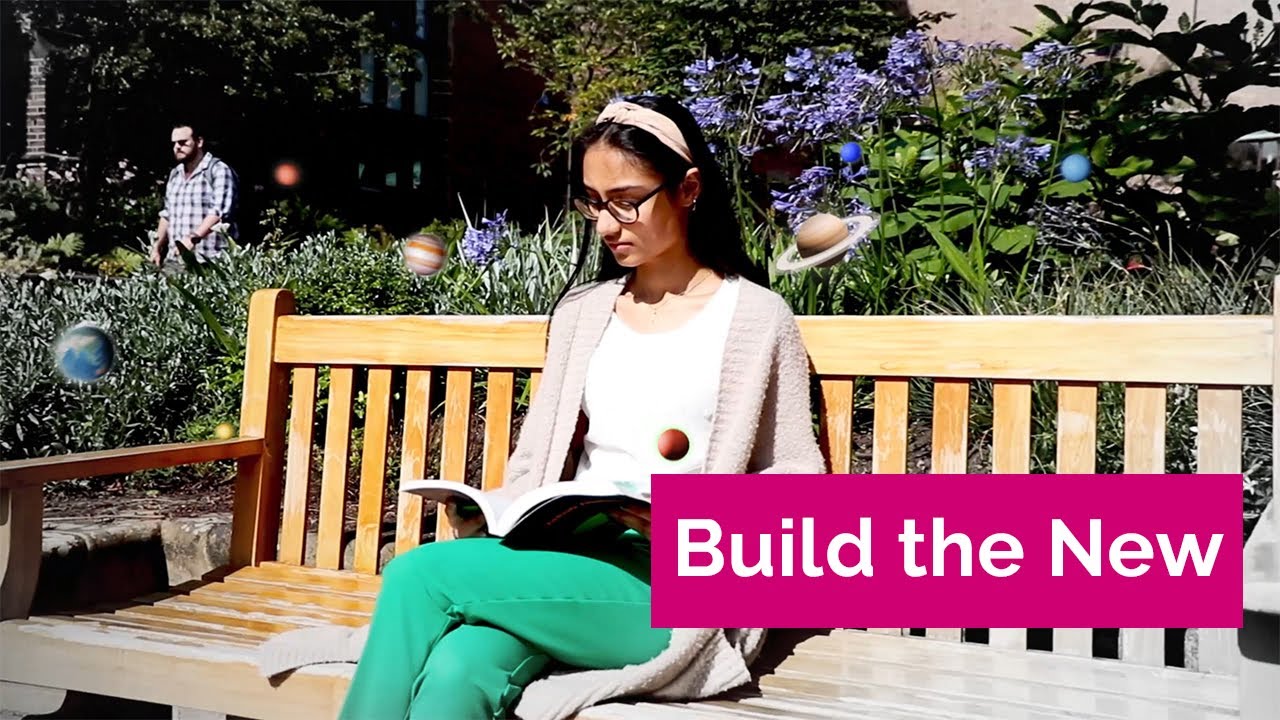 Subjects taught at Newcastle University
Computer science

Physical sciences

Physics & Astronomy
Mathematics & Statistics
Geology, Environmental, Earth & Marine Sciences
Chemistry

Business & economics

Business & Management
Accounting & Finance
Economics & Econometrics

Arts & humanities

Architecture
History, Philosophy & Theology
Archaeology
Languages, Literature & Linguistics
Art, Performing Arts & Design

Clinical, pre-clinical & health

Other Health
Medicine & Dentistry

Psychology

Engineering & technology

Mechanical & Aerospace Engineering
Electrical & Electronic Engineering
Chemical Engineering
General Engineering
Civil Engineering

Social sciences

Communication & Media Studies
Geography
Sociology
Politics & International Studies (incl Development Studies)

Life sciences

Sport Science
Agriculture & Forestry
Biological Sciences
Veterinary Science

Education

Law