Łodz University of Technology
1001+
World University Rankings 2018
90-924 Łódź, Żeromskiego 116, Poland
More about Łodz University of Technology
WHY YOU SHOULD CHOOSE  TUL:
Lodz University of Technology is an institution that is more than 70 years old, situated in the heart of the city; surrounded by greenery, modern structures right next to revitalised post-industrial buildings and historic palaces. It creates unique atmosphere in the campus. There are a lot of facilities enriching students' lives –  an interfaculty education centre, a recreation centre, social clubs etc. TUL, close to the city centre, makes it very easy to also enjoy the cultural mix of Lodz.
TUL is dynamic engineering and technical University that offers undergraduate, graduate and postgraduate programmes in 45 fields of study, concentrated in 9 faculties. Currently, Lodz University of Technology has almost 20 000 students across, studying everything from electrical engineering through to chemistry and textile marketing. Its programmes are constantly updated to meet students' needs.
Over 350 lectures/tutorials are conducted in foreign languages. Degree courses, taught in English or French at the International Faculty of Engineering, are completely unique offers among technical universities in Poland. The academic staff is skilled at teaching across languages and cultures by means of modern methods such as Problem Based Learning and Design Thinking. All international students, both regular and Erasmus students, are taken care of by several students' organisations, which help them to get used to their new surroundings and make their stay in Poland an unforgettable experience.
Great possibilities of development and safe future on the job market
TUL cooperates with the leading science centres, organisations and companies around the world. Furthermore, TUL is engaged in various research projects and developments of technologies, which are often granted patent protection. Due to that, engineers educated at TUL easily find employment in companies that are leaders on the Polish and international market.
Lodz Univeristy of Technology was acknowledged as the fourth most frequently selected university in Poland (Ministry of Science and Higher Education) and the sixth among the best Polish technical universities (educational magazine "Perspektywy"). TUL obtained HR Excellence in Research badge from the European Commisson, as the third university and the first technical university in Poland with this award.
Bachelor's programmes
TUL offers a Bachelor's degree course in French – Gestion et Technologie and a wide range of English-taught Bachelor's programmes:
Master's programmes
There are also available English-taught Master's programmes at the University:
Get to know how to apply and become one of us!
Find more practical information about studying at TUL.
Explore these featured universities
Explore rankings data for Łodz University of Technology
All ranked institutions have an overall score and 4 pillar scores. However for each pillar, only institutions ranked in the top 500 overall or the top 500 in this pillar have a publicly visible score
Compare universities on their key stats
Key statistics
2%

Percentage of International Students

(1)

19,984

Number of Students

(1)

15.2

No. of students per staff

(1)
Based on data collected for the (1) 2018 World University Rankings
Video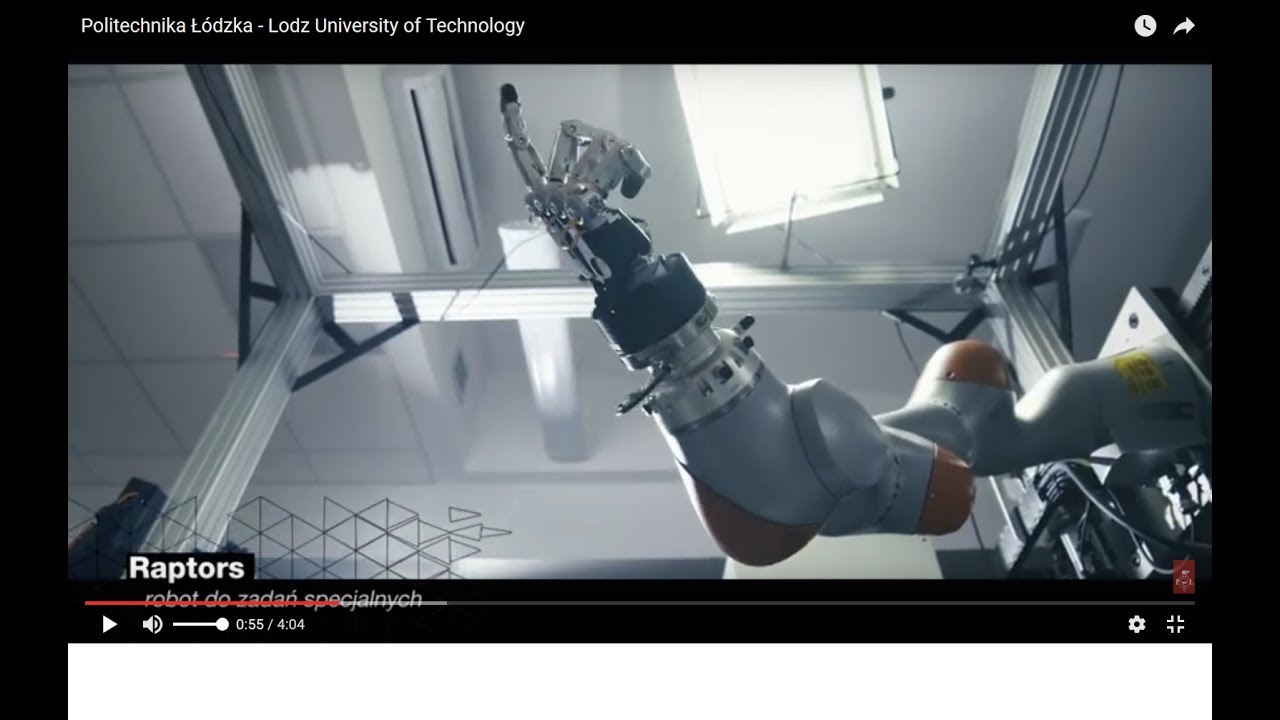 Find a course at Łodz University of Technology
Engineering & technology

Business & Economics

Life sciences

Computer Science

Physical sciences