Lipscomb University
501-600 th
US Rankings 2018
One University Park Drive, Nashville, Tennessee, 37204-3951, United States
Lipscomb University is a Churches of Christ affiliated liberal arts institution in the city of Nashville, Tennessee. Established in 1891, the university is named for minister and founder David Lipscomb. The institute offers over seventy majors in ten separate colleges. Freshman students will also complete general education requirements, which include foundation courses and Bible study. Those taking a bachelor of arts will also complete study hours in a foreign language. Adult degree programmes are available for those who wish to start or complete undergraduate studies, taught at one evening a week.

Lipscomb is host to a wide range of facilities across its expansive, forested campus. The College of Computing and Technology contains six computer laboratories, Beaman Lab containing 26 computers and in use for both teaching and study. Beaman Library is home to over 113,000 holdings in research and academic study. The student centre contains restaurants including Coast Burrito and Chick-Fil-A. Athletics teams at Lipscomb are known as the Bisons, and compete in the NCAA Division I. The university is regarded as having a highly competitive sports programme far exceeding its relatively small size, particularly in the sports of baseball and basketball.Nashville has a high student population with Vanderbilt also hosting a campus in this vibrant city. Cultural events for students range from live music at Centennial Park, to Christmas lights at Opryland Resort, and NFL team the Tennessee Titans. Some notable alumni of Lipscomb are singer Pat Boone, animator Jim Jinkins, long distance runner Kayla Montgomery, and Deputy Secretary of Commerce, David Sampson.
Lipscomb University is a private, Christian liberal arts institution. It was founded in 1891 with the belief that both academic excellence and spiritual growth are essential for true success.
We welcome all students with open arms. Our inclusive Christian community represents more than 35 religious preferences, 50 countries and almost every U.S. state. Together, our shared values unite us and help us to grow as individuals.
Lipscomb degree programs go beyond what most universities offer. You can choose from a range of highly respected programs, and you'll gain confidence and competence through our rigorous approach. When you graduate, you'll have a clearer sense of direction and purpose – you'll be mentally and spiritually prepared for whatever comes next.
Lipscomb University by Numbers:
-#181 National Universities (U.S. News & World Report, 2018)
-#11 Best Health Care Informatics Degree in America (topmastersinhealth.com, 2017)
-#6 Best in the Nation (Christian Universities Online, 2017)
-#2 Accounting Programs in America (Christian Universities Online, 2017)
-#2 Best Christian Colleges and Universities in the South (Christian Universities Online, 2017)
Studying Here
Lipscomb offers a stronger choice of respected degree programs than most universities. Choose from high-ranking programs in business and engineering, as well as nationally recognized degrees in health, pharmacy, education, music, marketing, accounting and more. In total, the university delivers almost 200 degree programs across 10 colleges.
Living Here
Lipscomb is located in the vibrant and easygoing city of Nashville, the state capital of Tennessee. Known as 'Music City,' Nashville is a world hub for the music industry, and is especially known for country music and Southern hospitality.
Great opportunities
Nashville is one of America's fastest-growing cities. It's a major center for higher education, health care, music, banking, publishing and transportation. Here, you'll have access to challenging internships with diverse businesses and Fortune 500 companies.
Great culture
Nashville has a fantastic energy. You'll love the unique coffeehouses, bakeries and vintage boutiques. Southern food is simply delicious, and you can see famous musicians at world-class venues like the Grand Ole Opry.
Great outdoors
Spend an afternoon on one of Nashville's many hiking or cycle paths, visit Radnor Lake State Park, or even go canoeing on the Harpeth River.
Great location
Nashville has excellent transport links and is easy to reach from overseas. Nashville International Airport (BNA) is less than 20 minutes from campus and is served by all major airlines. In less than two hours you could be in Washington, D.C., Chicago or New Orleans.
Nashville by Numbers:
-#3 Best cities for traveling millennials ready to settle down (Forbes, 2017)
-#4 Best U.S. cities for jobs (Forbes, 2017)
-One of the best places to go in 2017 (Frommer's)
-One of the 50 best places to travel in 2017 (Travel + Leisure)
-One of the best U.S. cities for Tech Jobs (Mashable Business)
-12,000 acres of green space, 108 parks and 19 greenways.
Explore rankings data for Lipscomb University
All ranked institutions have an overall score and 4 pillar scores. However for each pillar, only institutions ranked in the top 500 overall or the top 500 in this pillar have a publicly visible score
Key statistics
$11,032

On-campus Room and Board

(1)

$38,000

Salary after 10 years

(1)

$28,624

Out-of-state Tuition and Fees

(1)
Based on data collected for the (1) 2018 US Rankings
Video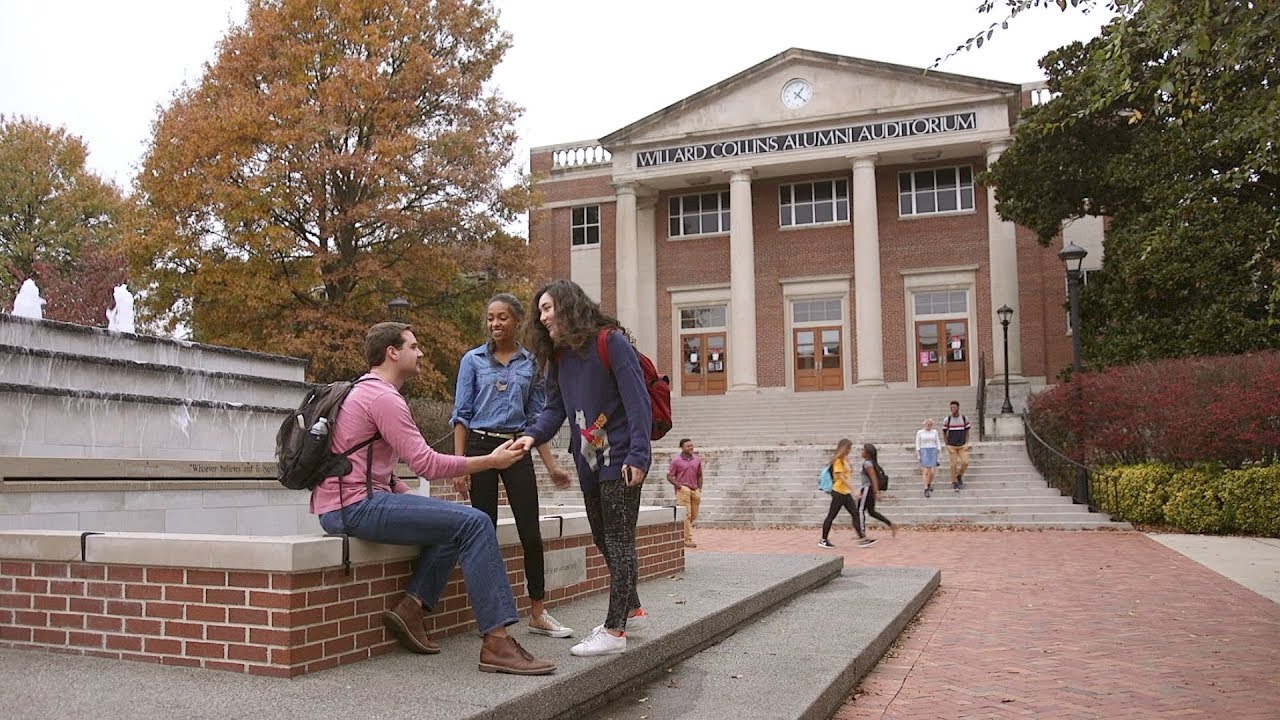 Subjects taught at Lipscomb University
Business & Economics

Arts & humanities

Life sciences

Physical sciences

Engineering & technology

Social sciences

Computer Science

Education

Clinical, pre-clinical & health

Psychology