Kogakuin University
World University Rankings 2021
Japan University Rankings 2021
1-24-2 Nishi-Shinjuku, Shinjuku-ku, Tokyo, 163-8677, Japan
The FIRST Private Engineering School in Japan
KOGAKUIN UNIVERSITY, Kogakuin University of Technology and Engineering (KUTE-Tokyo) was established in 1887 as the first private engineering school in Tokyo, Japan.

Education at Kogakuin University
Kogakuin University aims to maintain an atmosphere that promotes the highest educational standards as well as encouraging passion and motivation within its students. In order to ensure this, Kogakuin University concentrates its efforts in fostering cooperation among the different departments and faculties so as to provide a curriculum that promotes a systematic course of study in each department. Thus, each faculty at Kogakuin University offers an array of lecture courses, lab courses, and training seminars in both general education and specialized subjects. This ensures that upon graduation the students are prepared to function in their fields of expertise and contribute to society.

Center for Research
Kogakuin University boasts numerous talented professors. Understanding that talented researchers make the best educators, the university encourages research, and supports its faculty and graduate students in their participation in conferences and symposia both in Japan and abroad. The university has several research institutes, supported by financial assistance from the Ministry of Education, Culture, Sports, Science and Technology, and encourages joint research with corporate partners through the Collaborative Open Research Center.
Social Responsibility at Kogakuin University
Kogakuin University has an Extension Center and Science Education Center where it engages in a wide range of activities that contribute to the broader society, ranging from education for working adults to science education support for elementary, junior high, and high school students. Many of the university's educators serve as academic experts on the committees of government agencies and public organizations.
Graduate Programs
The division of engineering research sets its objective for educational research as to cultivate technicians and researchers who are creative; develop high-level research to contribute to society and human beings; to possesses deep knowledge and application skills related to principles/rules of each major fields; have judging skills through interdisciplinary approaches.
We offer 5 programs in Doctoral Course and 6 programs in Master Course:
Undergraduate Programs
We have 4 faculties and 15 departments offering undergraduate programs:
Campus Information
We have 2 campuses in Shinjuku and Hachioji, Tokyo in Japan.
The Shinjuku Campus is conveniently located in the city center, just a five-minute walk along the underground walkway from Shinjuku Station. The campus consists of a 29-story high-rise building located in the Shinjuku Skyscraper District.
The Hachioji Campus is a lush green campus that covers an area of about 230,000 m2. It features large-scale laboratory facilities and research facilities.
Research Facilities
This is the actual base of the Research Institute for Science and Technology for tackling various research assignments.
Kogakuin University is equipped with state-of-the-art research facilities that many companies rely on for research services. These facilities are used for a wide range of activities, including class work, research by the university's educators and students, as well as joint research with corporate partners.
 
Student Projects
We support our students' creative activities. We invite students to submit "Student Projects" to enhance the students' creativity and encourage their growth as human beings.
Kogakuin University designates independent production activities initiated by students as student projects and offers facilities and support for activities fees. Many students cross the boundaries of faculties and department to work on interdisciplinary projects, allowing them to develop their technical skills and creativity while making important achievements in various contests and exhibitions.
Learn more about the projects here :
Robot Project
Birdman Project
Formula Racing Team
Solar Car Project
Fuel Cell Electric Vehicle Project
Firefly-Breeding Project
CanSat Project
ECO Project 
Social Contributions
Kogakuin University pursues activities that use the achievements of our education and research to contribute to society, and promotes links among communities, universities and companies to ensure that local communities continue to hold our university in high regard and that we serve a purpose in society.
Explore rankings data for Kogakuin University
All ranked institutions have an overall score and 4 pillar scores. However for each pillar, only institutions ranked in the top 500 overall or the top 500 in this pillar have a publicly visible score
Key statistics
¥3,049

Finance per Student (¥000s)

(1)

17.6

No. of students per staff

(1)

1.5

Percentage of International Students

(1)

6,218

Number of FTE Students

(1)

18 : 82

Student Ratio of Females to Males

(2)
Video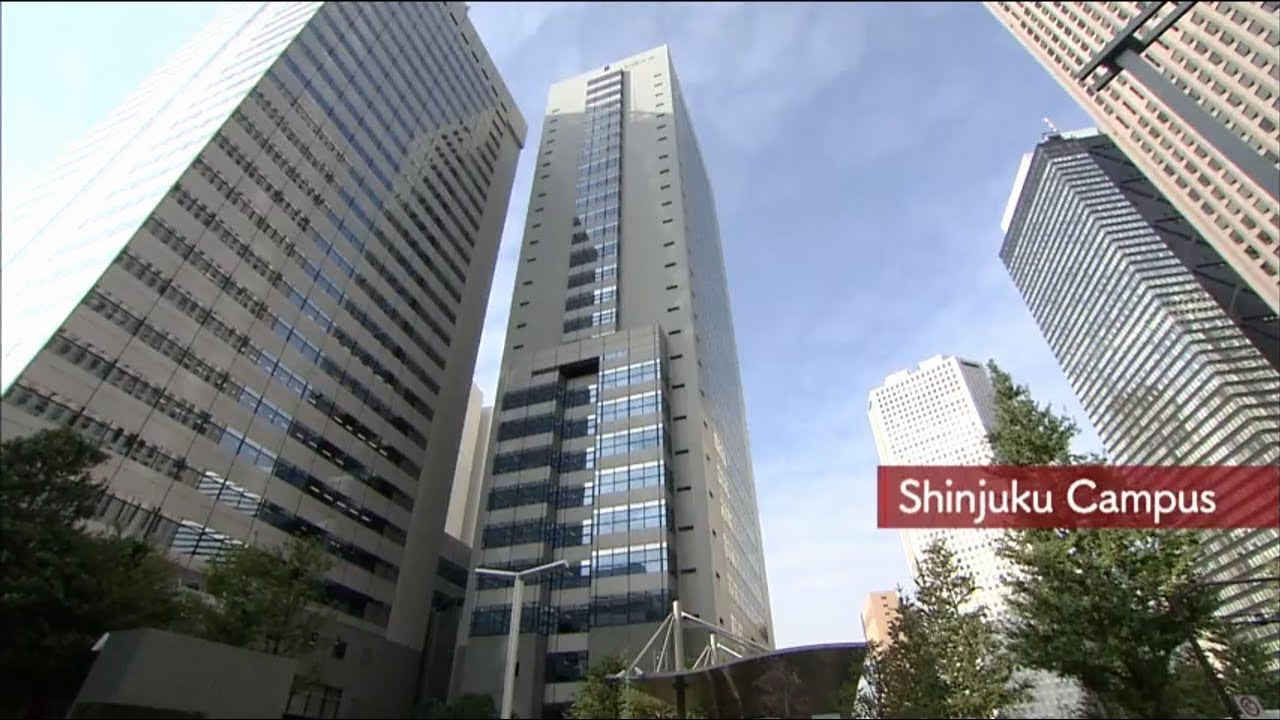 Subjects taught at Kogakuin University
Physical sciences

Engineering & technology

Arts & humanities

Computer science