Hong Kong Polytechnic University
=87th
World University Rankings 2024
126-150th
World Reputation Rankings 2022
4th
Young University Rankings 2023
11 Yuk Choi Road, Hung Hom, Kowloon, Hong Kong
With 85 years of proud tradition and ranking among the world's top 100 institutions, PolyU aspires to be a leading university with world-class research and education.
We are in the era of the Fourth Industrial Revolution. As a university with a strong focus on science, engineering and technology, PolyU responds to the challenges and opportunities brought about by the Fourth Industrial Revolution which is characterised by emerging technologies such as AI, data science, robotics, new materials, additive manufacturing and biotechnology.
Our researchers uncover knowledge and transform research excellence into impactful innovation. Through our interdisciplinary efforts, we are solving pressing global problems and contributing to a better world. As a university with a strong emphasis on societal impact, we also develop innovations and technologies related to housing, health care, smart cities, the environment and energy in order to address major societal challenges.
PolyU's education nurtures future-ready global leaders by implementing a broad-based curriculum for holistic academic development. The professional education model of PolyU adopts a unique experiential learning approach which comprises of Work-Integrated Education, Service-Learning, Overseas Exchange Opportunities and Leadership Programmes.
As part of our commitment to offering lifelong learning opportunities globally, we use different formats including videos, quizzes, presentations, case studies, discussion forums, live events, knowledge check and exams to conduct our programmes. This proved to be a successful and effective strategy to broaden the form of our teaching offerings for reaching out to global life-long learners as well as embracing the needs and challenges in the 21st century.
Situated in the heart of the city, PolyU's campus features state-of-the-art teaching and research facilities, as well as a wide range of innovative undergraduate, postgraduate and PhD degree programs across nine faculties and schools: Business, Construction and Environment, Engineering, Health and Social Sciences, Humanities, Science, Design, Fashion and Textiles, and Hotel and Tourism Management.
The Hong Kong Polytechnic University (PolyU) nurtures future-ready global leaders by implementing a broad-based curriculum for holistic academic development. It is the only university in Hong Kong that incorporates Work-Integrated Education (WIE) and Service-Learning as mandatory components within the undergraduate curriculum, encouraging students to apply their knowledge in practice to address societal needs and improve the lives of the needy. Hence, graduates are sought after by employers. Students of PolyU will be exposed to countless learning opportunities both inside and outside classroom, allowing them to specialise in their interests and follow their dreams.
PolyU constantly expands its global network of partnerships with student exchange programmes to fosters students' international outlook with more than 50% of undergraduate students taken part in various International Learning Experience in 2019. PolyU also has a wide variety of local and international leadership and development programmes for a truly transformative education experience – equipping students with the right skills to be socially responsible global leaders of tomorrow.
Life at PolyU is more than academic success. Fuel your passion with our student development programmes and various activities in Athletics and Recreation; Wellness; Art and Culture, etc. Experience the rich tapestry of campus life by joining our clubs and societies
Our halls of residence offer a vibrant ecosystem with many opportunities for you to develop a life-long global network. By immersing yourselves in numerous exciting and joyful hall activities, you may build friendship with fellow students from diverse cultures and nationalities.
For non-local students, going to university may mean being away from home for the first time. PolyU offers a supportive community to help you navigate campus life. A helping hand or two (when it all seems overwhelming) can help you thrive in your new home away from home.
E-Prospectus
Undergraduate (Non-Local Students): https://www51.polyu.edu.hk/eprospectus/ug/international
Taught Postgraduate: http://www51.polyu.edu.hk/eprospectus/tpg
Research Postgraduate: https://www51.polyu.edu.hk/eprospectus/rpg
Academic Registry
24-hour hotline: (852) 2333 0600
Fax: (852) 2334 6671
Email: ar.intl@polyu.edu.hk
Website: www.polyu.edu.hk/study
Global Engagement Office
Tel: (852) 2766 5116
Fax: (852) 2333 9974
Email: General polyu.international@polyu.edu.hk  
Exchange / Study Abroad international.exchange@polyu.edu.hk
Full Time Study: international.study@polyu.edu.hk
Website: www.polyu.edu.hk/geo/
The world today is facing unprecedented challenges with enormous disruptions to our societies. Issues arising from climate change, food safety, an ageing population, novel coronavirus and other public health hazards, among others, demand that we strive beyond existing paradigms for new discoveries and solutions.
As a university with a strong emphasis on societal impact, The Hong Kong Polytechnic University (PolyU) is inspired, more than ever, to advance our research and innovations to address the world's ever-challenging problems.
Our notable research innovations span from discovery of new drugs to fight cancers to invention of an advanced infrastructure and railway monitoring system being adopted in multiple countries and the development of homegrown space instruments for space exploration. PolyU has contributed to the Nation's first Mars mission with the Mars camera and co-established Hong Kong's first Aviation Services Research Centre with Boeing to develop technologies for the aviation industry, to name but a few.
Explore rankings data for Hong Kong Polytechnic University
All ranked institutions have an overall score and 4 pillar scores. However for each pillar, only institutions ranked in the top 500 overall or the top 500 in this pillar have a publicly visible score
Key statistics
20,034

Number of FTE Students

(1)

51 : 49

Student Ratio of Females to Males

(1)

30%

Percentage of International Students

(1)

30.6

No. of students per staff

(1)
Video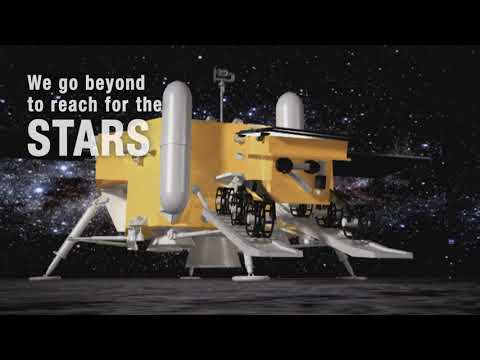 Subjects taught at Hong Kong Polytechnic University
Physical sciences

Physics & Astronomy
Geology, Environmental, Earth & Marine Sciences
Chemistry
Mathematics & Statistics

Life sciences

Business & economics

Business & Management
Economics & Econometrics
Accounting & Finance

Arts & humanities

Languages, Literature & Linguistics
Art, Performing Arts & Design
History, Philosophy & Theology

Social sciences

Sociology
Communication & Media Studies

Engineering & technology

Civil Engineering
Electrical & Electronic Engineering
Chemical Engineering
Mechanical & Aerospace Engineering
General Engineering

Computer science

Psychology

Clinical, pre-clinical & health