EU Business School
Rue Kléberg 6, Geneva, 1201, Switzerland
EU Business School
Established in 1973, EU Business School (EU) is an international, professionally accredited, highranking business school with campuses in Barcelona, Geneva, Montreux, Munich and online.
We offer English-taught foundation, bachelor's, master's, MBA and DBA programs. Our small class sizes guarantee personalized learning from our faculty of highly qualified academics, entrepreneurs and consultants. We bring business to life through prestigious guest speaker events, company visits, case studies, business simulations and internships, among others.
EU has a multicultural student body and faculty with more than 100 nationalities and a 27,000- strong alumni network. Our intercampus and international exchange programs further enhance our students' global experience.
On our Geneva campus, you can study:
English Foundation Program
Business Bridging Program
Bachelor's degrees (BBA/BA/BS/BA Hons): Business Administration, Communication & Public Relations, Leisure & Tourism Management, International Relations, Sports Management, Digital Business, Design & Innovation, Business Finance
Executive BBA
Master's in one of 9 majors: Management, Marketing, Finance, Tourism & Hospitality Management, Innovation & Entrepreneurship, Digital Business, Fashion & Luxury Business,  Digital Marketing, Transformation & Design Thinking, Business Analytics & Data Science.
MBA in one of 11 majors: International Business, Communication & Public Relations, International Marketing, Global Banking & Finance, Leisure & Tourism Management, Entrepreneurship, Digital Business, Sports Management, Human Resources Management, Design Management, Blockchain Management.
Doctor of Business Administration (DBA).
Business Education for a New Generation
Our experiential and pragmatic approach to business education together with EU's global network prepares students for careers in today's rapidly evolving and globalized business world.
By calling upon our vast network of real businesses and business professionals, students can interact with experts at exclusive EU seminars, presentations, conferences, trips and company visits, allowing them to learn like an industry insider and to gain knowledge about the latest industry trends. This sets our students apart from the rest.
EU invites important worldwide leaders, such as the Chairman of Siemens and Mærsk, the former President of Switzerland and the Chairman of Nestlé, to speak in our prestigious ´Learning From Leaders´ conference series. These sessions stimulate students' curiosity, deliver detailed information on modern business practices and offer practical, informed opinions on current events, industry trends and new business models. They also provide valuable networking opportunities.
The EU Geneva campus enjoys a superb location close to the world-famous Jet d'Eau and the Pont du Mont-Blanc in the center of Geneva, Europe's financial and diplomatic capital. The modern campus features state-of-the-art facilities which promote learning and student wellbeing. It is surrounded by shops and restaurants, and the excellent public transport links make it easy to explore this beautiful, safe, affluent city and the surrounding Alps.
EU Geneva students benefit from proximity to an extraordinary concentration of international organizations, financial institutions and multinational companies such as the United Nations, the World Trade Organization, UBS and Crédit Suisse, among many others. As part of our commitment to experiential learning, EU students go on exclusive visits to many of these organizations and companies.
Top Reasons to Study in Geneva
Study in the renowned financial and diplomatic capital of Europe
Visit the headquarters of world-renowned organizations and multinational companies such as the World Trade Organization and Nestlé
Live in one of Europe's safest cities, listed ninth in Mercer's 2019 Quality of Living Ranking
Enjoy having Lake Geneva and the Alps right on the doorstep
EU's high-caliber faculty, in addition to having excellent academic credentials, are also entrepreneurs, consultants and business leaders who are current members of the international business community. EU's faculty brings to the classroom an invaluable blend of the academic and business worlds, offering students a first-class business education.
At EU, we employ the dynamic case-study method; the most effective tool to teach applications of business theory. Prestigious guest speaker events with renowned international leaders such as Paul Bulcke, chairman of Nestlé, and frequent company visits to organizations like BMW, the United Nations agencies, Siemens, Hewlett Packard and UEFA allow EU students to gain first-hand experience of the inner workings of global business giants
Numerous studies show that small class sizes have a direct correlation with high academic achievement. EU students benefit from personal interaction with our faculty and classmates while regular feedback allows for open communication between students and lecturers.
Video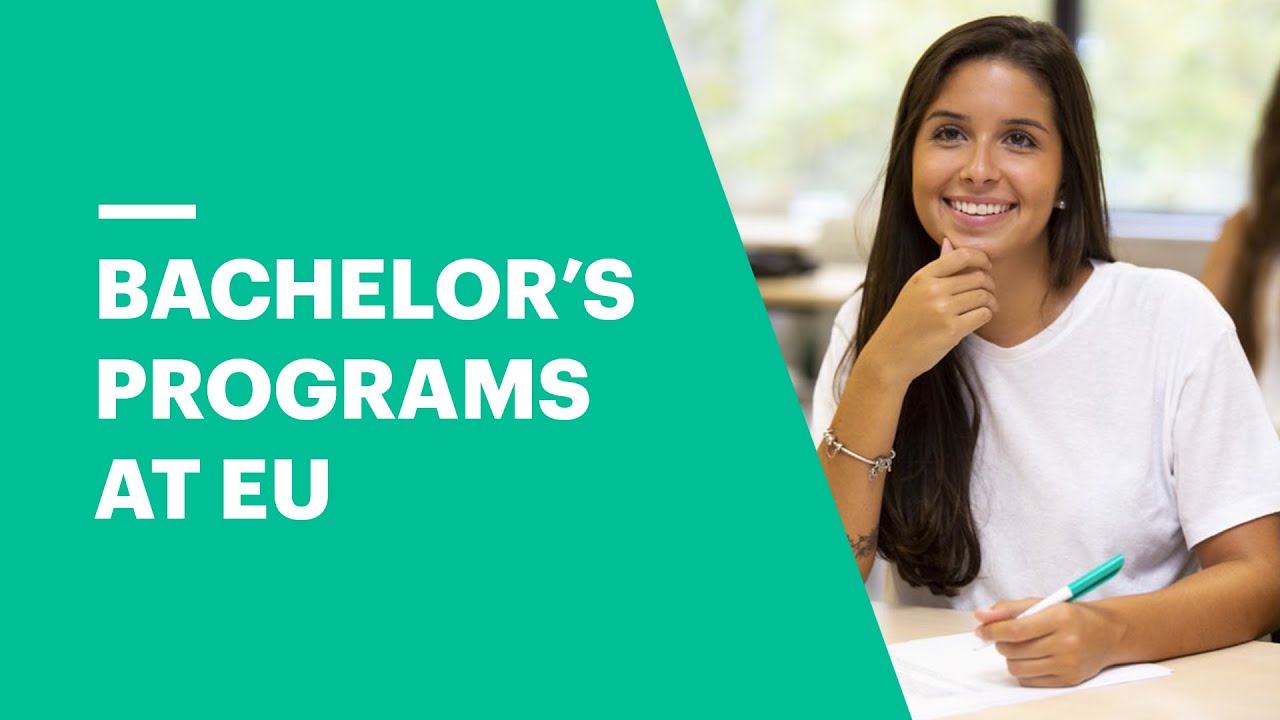 Subjects taught at EU Business School
Social sciences

Politics & International Studies (incl Development Studies)
Communication & Media Studies

Business & economics

Economics & Econometrics
Business & Management
Accounting & Finance