Deakin University
World University Rankings 2020
Young University Rankings 2020
1 Gheringhap Street, Geelong, Victoria, VIC 3220, Australia
A high-quality education, excellent employment prospects and a university experience you will love – that's what Deakin University has to offer.
Deakin has a reputation for being innovative and visionary, forging new paths both locally and globally. Deakin places its students at the forefront of every decision, ensuring high-quality teaching, diverse learning resources, a focus on skills development and plenty of student support. We take pride in having had the most satisfied students in the Australian state of Victoria for 10 years in a row (Australian Graduate Survey and Graduate Outcomes Survey, QILT).
As the COVID-19 pandemic continues to affect our global community, Deakin's Cloud Campus continues to offer a world-class, online study experience. The University is offering our students the opportunity to start their degree online at home through the Cloud Campus. They will then continue and complete their studies in Australia. This pathway means you can keep your study goals on track and take the next steps towards your dream career.
Deakin is ranked 8th worldwide  ̶  and #1 in Australia  ̶  in the world university rankings based on the performance of massive open online courses (MoocLab World University Rankings by MOOC Performance 2019). For the past 40 years, Deakin has been perfecting online study, making sure that our students feel more connected than ever. Deakin understands the importance of a flexible and supportive online study experience, offering a wide range of courses, as well as multiple pathway options for students that would like to start their studies online and complete them on-campus, in Australia.
With our Times Higher Education rankings in teaching, research, industry income and international outlook increasing year after year, you can see why Deakin's world-class education attracts students from all over the globe.
As we move into an increasingly digital future, Deakin has invested in the latest technology, state-of-the-art learning tools and facilities to ensure our students are equipped with the skills and knowledge required for the jobs of tomorrow.
Interested in engineering? Get the hang of 3D printing and digital manufacturing in the cutting-edge Centre for Advanced Design in Engineering Training (CADET). Considering a career in media? Refine your skills in our industry-standard newsroom and creative media lab. Want to care for others as an in-demand nurse? Practice treating patients in our Clinical Simulation Centres.
Our approach to learning puts the emphasis on practical experience and our curriculum is informed by the best in industry. Deakin University's curriculum integrates real-world expertise with practical skills to give our students a competitive edge. You will also have direct links with prospective employers and a range of career education options through our DeakinTALENT employment portal.
But we have more to offer than just a quality Australian degree. At Deakin you will have experiences that will help develop you as a person. Students can get involved through more than 150 clubs and societies across all campuses, or make use of our wide range of student services and support.
You don't just study a course at Deakin University – you get a life-changing experience while investing in your career.
Visit our website to find out more about studying in Australia at Deakin University: http://www.deakin.edu.au/international-students.
Websites:
Deakin University is a young, dynamic and engaging university that welcomes students from all over the world. Deakin has a long tradition of using cutting-edge technology while also providing a highly personalised learning experience.

Deakin's degree programs are many and varied. Deakin brings together the latest in technology to complement learning – be it the Sciences at our innovative nanotechnology facilities or the Arts at one of the world's largest motion capture film labs. With hundreds of courses on offer across our five campuses and flexible study options, you can choose a course that suits your lifestyle now while pursuing your goals for the future.
In many degree programs, students get practical experience right away in the first year of study – our engineering students build, our education students teach, our nursing students experience clinic work. As a result, Deakin graduates are thoroughly job-ready and equipped with the professional tools sought by employers in an increasingly competitive global workplace. Deakin also places a premium on work experience and internships to improve graduate employment opportunities.
Student support
From the student's first contact with Deakin, until they graduate and further beyond in their career, Deakin staff are there to provide support along the entire way.

Deakin staff cater to the information and advice needs of students looking to study at Deakin; help them make choices on courses of study to fulfil their future career aspirations; support them through the application and admission process; organise orientation programs on arrival so they can familiarise themselves with the campus and the surrounds. Accommodation services are also available.

Students also have access to mentoring programs for academic help, social assistance and emotional support. Mentors are current Deakin students, both domestic and international. So newly-arrived students can likely find a mentor who comes from the same background and pursuing the same degree, making it easier for new students to find their feet in the new environment.
Deakin University is making a difference through world-class innovation and research, as well as a strong commitment to teaching and student satisfaction. Deakin also presents a collegial atmosphere where academic and non-academic staff collaborate closely to drive the University forward and promote the interests of our students from around the world.
Deakin is willing to take risks that many more established universities are unwilling or unable to take. We have shown this commitment through extensive facilities development across our four campuses and through the support we provide our researchers to pursue their passion.
Advances in research have been a hallmark of Deakin's success in recent years with impressive growth in quality, impact and income.
The focus of research at Deakin is on providing practical solutions to real-world problems, across the full spectrum, from discovery to application. Deakin aims to leverage its cross-disciplinary research and development capability, working with industry partners to create innovative solutions that will directly benefit its communities locally and globally. Deakin's researchers and research students are globally connected.
Deakin is empowering learners for the jobs and skills of the future through courses designed for highly personal, engaging and relevant learning experiences that are backed by the very latest in research and industry trends.
Explore rankings data for Deakin University
All ranked institutions have an overall score and 4 pillar scores. However for each pillar, only institutions ranked in the top 500 overall or the top 500 in this pillar have a publicly visible score
Key statistics
39,305

Number of FTE Students

(1)

58 : 42

Student Ratio of Females to Males

(1)

28.6

No. of students per staff

(1)

22%

Percentage of International Students

(1)
Video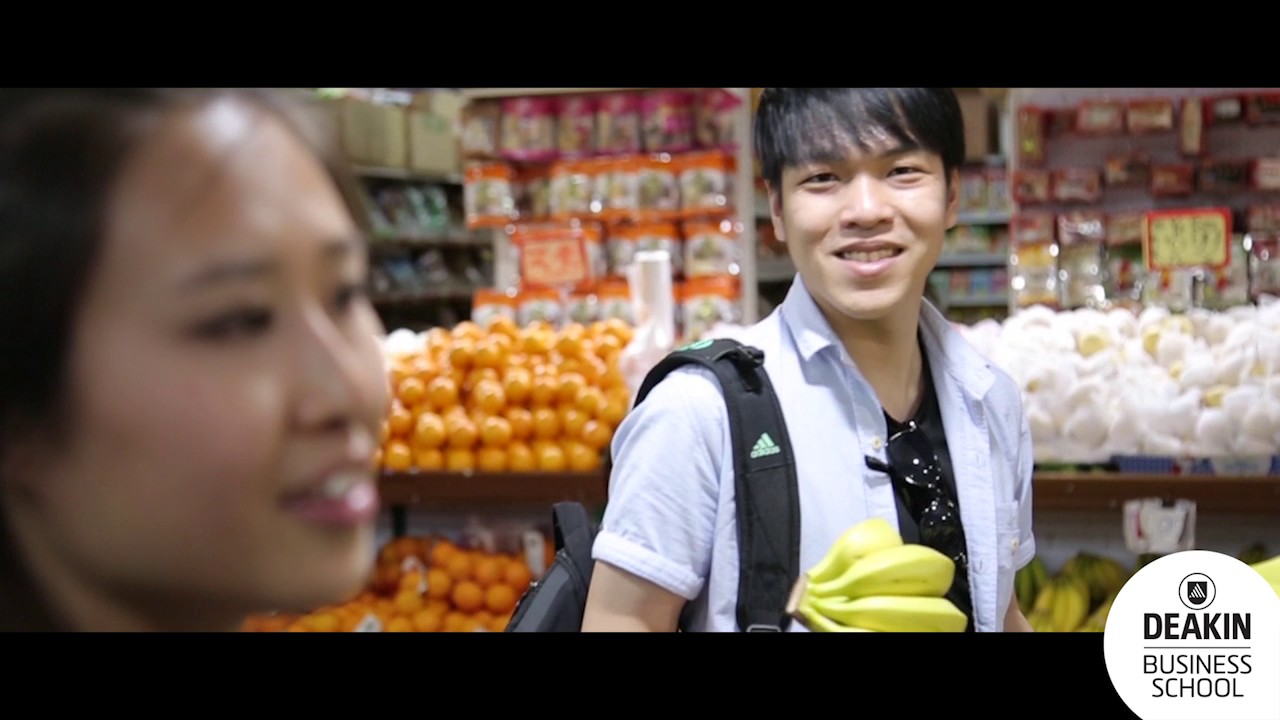 Find a course at Deakin University
Arts & humanities

Social sciences

Business & economics

Computer science

Clinical, pre-clinical & health

Education

Law

Physical sciences

Engineering & technology

Life sciences

Psychology