Antonio Nariño University
Reporter
World University Rankings 2022
1001+
Impact Rankings 2022
Reporter
Young University Rankings 2022
Calle 58 A No. 37, Bogata, Distrito Capital, Colombia
More about Antonio Nariño University
Universidad Antonio Nariño
The Antonio Nariño University (UAN) is a Colombian, private and comprehensive university, founded in 1976. The UAN is committed to democratizing knowledge by expanding higher education coverage and promoting equal opportunities. The university has 31 campuses throughout Colombia with over 16000 students and about 2000 teaching and research staff as well as 85000 alumni.
The UAN is among the top 10 universities in Colombia in terms of international scientific production and research rankings. Based on the number of publications in Scopus, the UAN is currently ranked 7 among Colombian private HEIs. Moreover, according to the classification by the Scimago Group, in 2014, UAN was the country's third-leading university with the highest normalized impact, according to the number of references by other prestigious publications.
In Colombia, the UAN has been and continues to be a leader in the development of teaching and research programs in line with the needs of a changing world but adapted to the specific context of the Colombian society and in a variety of fields including sciences, engineering, technology, education and arts. For example, programs such as Psychosocial Therapies and Biochemistry are still uniquely provided in the country by the UAN.
The UAN was the first university to develop an inclusive educational project aimed at a broad sector of the population in particular at those coming from socially and economically deprived communities. The university's approach for teaching and research has allowed new and existing stakeholders to participate in the generation of innovative ideas and production of new knowledge, whilst establishing strong links to the communities where those stakeholders come from.
Recognizing the importance of education, research and innovation in the social and technological development of Colombia, the UAN has also been actively pursuing international collaboration and participation in research and development activities of international significance such as the collaborative "megascience" effort that led to finding the Higgs boson.
Given its conviction of the importance of internationalization, the UAN is the first Colombian university to take part in the Internationalization Laboratory of the American Council on Education. The UAN has more than 90 active bilateral and multilateral international agreements that promote academic and scientific cooperation and student and faculty exchange with Latin America, North America, Europe, Asia and Oceania.
The university wants to actively engage in an increasingly global environment that inspires local action by linking the teaching-learning processes with global dynamics and by generating an international culture at home.
Explore these featured universities
Explore rankings data for Antonio Nariño University
All ranked institutions have an overall score and 4 pillar scores. However for each pillar, only institutions ranked in the top 500 overall or the top 500 in this pillar have a publicly visible score
Key statistics
17.9

No. of students per staff

(1)

1%

Percentage of International Students

(1)

53 : 47

Student Ratio of Females to Males

(1)

13,359

Number of FTE Students

(1)
Video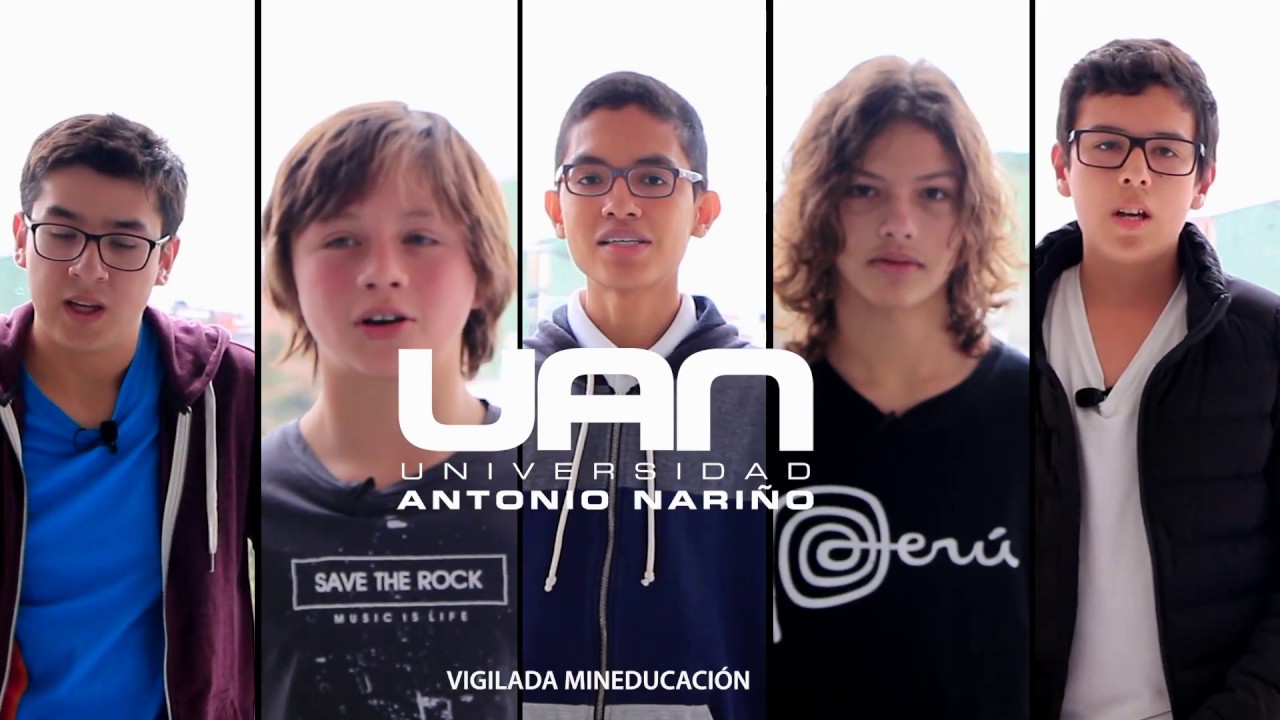 Find a course at Antonio Nariño University
Education

Life sciences

Biological Sciences
Veterinary Science

Business & economics

Business & Management
Accounting & Finance
Economics & Econometrics

Arts & humanities

Architecture
Art, Performing Arts & Design

Law

Computer science

Physical sciences

Chemistry
Physics & Astronomy
Mathematics & Statistics

Engineering & technology

Electrical & Electronic Engineering
General Engineering

Psychology

Clinical, pre-clinical & health

Other Health
Medicine & Dentistry