American University of Sharjah
601–800th
World University Rankings 2023
201–250th
Young University Rankings 2022
201–250th
Asia University Rankings 2022
University City, Sharjah, United Arab Emirates
More about American University of Sharjah
AUS is an independent, non-profit, coeducational institution formed on the American liberal arts model. It provides students of more than 90 nationalities, and with diverse ambitions for the future, the opportunity to learn, grow and thrive. AUS students are challenged academically and benefit from the expertise of world-class faculty, who are active researchers and leaders in their fields, making breakthroughs and discoveries in areas that impact our society and future. Beyond the classroom, AUS students enjoy a wide range of extracurricular activities, clubs, teams and associations. 
Founded in 1997, we continue to be one of the best-known and most highly respected universities in the Middle East, inspiring thousands of students to achieve academic excellence and engaged world-class faculty with outstanding credentials.
Our graduates have established a tradition of success as leaders and innovators in workplaces across the United Arab Emirates, the region and the world. Apart from being hired by prominent multinationals such as Deloitte & Touche, Ernst & Young, Unilever, and Proctor & Gamble, our alumni have also gone on to shape the innovation landscape by creating start-ups that have a positive community impact, such as Boksha.com.
Our diverse body comprises award-winning students in all areas of research, innovation and academia, as well as highly acclaimed and widely published faculty, from Fulbright Scholars to seasoned industry professionals.
Founded by His Highness Sheikh Dr. Sultan bin Mohammed AlQasimi, Member of the Supreme Council of the United Arab Emirates and Ruler of Sharjah, the university was envisaged as a leading educational institution in the Gulf region. Consciously based upon American institutions of higher education, AUS is thoroughly grounded in Arab culture and is part of a larger process of the revitalization of intellectual life in the Middle East.
Program offerings
AUS offers 28 majors and 45 minors at the undergraduate level, 15 master's degree programs and four PhD programs through the following academic divisions:
Visit our website for prospective students to learn more information about our admission requirements or apply online at apply.aus.edu.
While Arabic is the official language of the United Arab Emirates, the language of instruction at AUS is English. All classes and administrative functions are conducted in English.
As a university for the real world, AUS has far-reaching associations with the region's business and industry leaders. We offer our students exciting opportunities to be part of industry-based research, professional internships and projects in partnership with industry professionals. These opportunities are at the heart of many of our undergraduate programs, positioning AUS graduates as highly employable.
Demographics
AUS is a popular choice for students from all around the world, thanks to our outstanding academic programs and our broader extracurricular student experience. AUS also boasts an almost 1:1 ratio of female and male students, bring the perfect balance to our university community.
Our popular international exchange program brings students from all across the world to our campus. Many AUS students enjoy immersing themselves in other cultures by spending a semester or a year abroad.
Licensing and accreditation
Students graduating from AUS earn a highly regarded degree from an American-accredited university, without having to travel to the USA. All of our degrees are internationally recognized, which means our graduates are eligible to secure employment and pursue further studies anywhere in the world. Find out more about our licensing and accreditation here.
Postgraduate and research opportunities
We offer a wide range of graduate programs, from engineering and urban planning, to business, science and the liberal arts. Through these programs, we nurture, guide and develop your ambition, making you ready to innovate, influence and lead as a professional in your field.
If you wish to pursue a career in research, consider the opportunity to join AUS as we seek to solve some of the most complex problems impacting our region and our world, from finding new ways to treat and cure cancer to finding more sustainable approaches to urban development, and more.
Facilities
The AUS campus, known for its beauty, architecture and exceptional facilities, includes the region's only Bloomberg-equipped International Trading Floor, along with state-of-the-art science and engineering laboratories, fully equipped multimedia and art studios, and a comprehensive library.
Our full-service campus has everything you need, featuring a large multi-use sports complex; a comprehensive health center; a wide range of food outlets, restaurants and cafes; residential halls for on-campus living; and many other amenities.
Location
The university's strategic location between Europe and Asia, and its proximity to the Dubai and Sharjah international airports, just minutes away from the AUS campus, are also cited as reasons for the popularity of AUS among international students.
Sharjah is one of the UAE's seven Emirates. The city center of Sharjah is just a short drive from the metropolis of Dubai, one of the world's leading tourism and business destinations. Known as one of the Islamic world's cultural centers and the UAE's sporting hub, there is no shortage of activities outside of campus for AUS students. Along with museums and historical sites, desert camping and camel racing are high on the list for AUS students looking to experience a real piece of Sharjah.
Faculty
AUS has more than 300 full-time faculty, hailing from the world's best universities and dedicated to help students reach their full academic potential.
Our faculty are active researchers who are uniquely positioned to deliver a rigorous university education in the Arabian Gulf region, as they combine a breadth of international knowledge with deep, regional understanding.
Explore our current vacancies for academic and professional staff and find out more about the opportunities and benefits of working at AUS.
Student life
Many of our students live on campus, along with our warm community of faculty and their families. We offer a huge range of student-led extracurricular activities, ranging from ethnic and national clubs, to personal interest groups in areas such as performing arts, photography, science and philosophy, to community service campaigns, and many more. Students who are part of our wide range of sports teams compete in local, national and international events.
You will also have opportunities to pursue leadership roles in our Student Council and Student Leadership Program, as well as experience a huge variety of community activities and cultural events.
Sustainability commitment
Sustainability is a strategic priority of American University of Sharjah (AUS). AUS recognizes that students, regardless of their major, should be well prepared to facilitate positive sustainability outcomes in their future careers. Therefore, 72 percent of all AUS undergraduate and graduate courses have at least some element related to sustainability.
Our students are also encouraged to participate in the many extracurricular activities at AUS that are related to sustainability, including the AUS EcoRep program, which sees students educating their peers on issues such as waste reduction, energy conservation, diversity and tolerance, and more. Students also participate in a variety of national and international sustainability-related competitions and have won significant awards as a result.
Aligning its sustainability efforts with the UAE's Net Zero by 2050 strategic initiative, AUS has developed a Climate Action Plan that will help reduce carbon emissions. Other achievements have included being the UAE's first university to begin to ban single-use plastic. A member of the Association for the Advancement of Sustainability in Higher Education (AASHE), AUS is one of the top five institutions worldwide for community engagement in sustainability, according to AASHE's 2022 Sustainable Campus Index (SCI). In 2021, AUS earned a STARS Silver rating, making it the highest rated university in the GCC region at the time. In 2023, the UAE Climate Envoy to COP28 invited AUS to be a part of the COP28 University Taskforce, allowing representatives from AUS to participate in key debates on climate change.
Financial assistance
AUS offers financial assistance to highly qualified undergraduate students to help with their education costs, with approximately two-thirds of our students receiving merit- and need- based grants and scholarships each year. These are awarded regardless of race, color, gender, religion or national origin. Graduate assistantships are available to qualified graduate students, offering not only financial assistance, but also hands-on experience in teaching and research.
Explore these featured universities
Explore rankings data for American University of Sharjah
All ranked institutions have an overall score and 4 pillar scores. However for each pillar, only institutions ranked in the top 500 overall or the top 500 in this pillar have a publicly visible score
Compare universities on their key stats
Key statistics
11.9

No. of students per staff

(1)

76%

Percentage of International Students

(1)

53 : 47

Student Ratio of Females to Males

(1)

4,468

Number of FTE Students

(1)
Video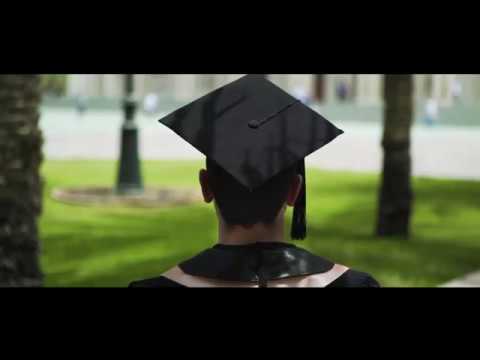 Find a course at American University of Sharjah
Engineering & technology

Electrical & Electronic Engineering
Mechanical & Aerospace Engineering
Chemical Engineering
General Engineering
Civil Engineering

Physical sciences

Mathematics & Statistics
Physics & Astronomy
Geology, Environmental, Earth & Marine Sciences
Chemistry

Computer science

Arts & humanities

Architecture
Art, Performing Arts & Design
Languages, Literature & Linguistics

Business & economics

Business & Management
Economics & Econometrics
Accounting & Finance

Social sciences

Politics & International Studies (incl Development Studies)
Sociology
Communication & Media Studies

Life sciences

Psychology