Maynooth University
Maynooth, County Kildare, Ireland
Maynooth University is an internationally recognised institution located 25 kilometres outside of Dublin, Ireland, and is the nation's fastest growing university.
One of four constituent universities of the National University of Ireland, Maynooth University is ranked in the global top 50 universities under 50 years old in the Times Higher Education World University Rankings.
On 16 June 2017, Maynooth University celebrated its 20th birthday, having been formally established as an autonomous university in 1997. Yet, it traces its origins to the foundation of the Royal College of St. Patrick in 1795, drawing inspiration from a heritage that includes over 200 years of education and scholarship.
Today, Maynooth University is a place of lively contrasts–a modern institution, dynamic, rapidly-growing, research-led and engaged, yet grounded in historic academic strengths and scholarly traditions.
With nearly 13,000 students from more than 90 countries, Maynooth offers a range of programmes at undergraduate, Master's and PhD level in the humanities, science and engineering, and social sciences, including business, law, and education. The University also offers a range of international programmes and partnerships.
Maynooth's unique collegial culture fosters an interdisciplinary approach to research, which its world-class academics bring to bear in tackling some of the most fundamental challenges facing society today. The University's research institutes and centres consolidate and deliver this impact as vibrant communities of learning, discovery and creation. Research at Maynooth also is very much central to its teaching, and the University prides itself on placing equal value on its research and teaching missions.
In addition to being named in THE's Top 50 Under 50, Maynooth University is recognised among the top 400 universities in the world, the top 200 European universities, and as one of the top 200 universities for international connections and outlook.
Maynooth University is a research-intensive university and, as such, research and scholarship are fundamental to our mission: research contributes to the advancement of human knowledge and understanding, addresses major societal challenges, infuses our teaching and enthuses our students.
Basic and fundamental research across the humanities, social sciences and natural sciences are central to the purpose of the University and are the wellspring from which application and utility flow. We are guided in our research strategy by national research and innovation priorities, the grand challenges identified by the European Union, and the UN Sustainable Development Goals. While there is an appropriate emphasis on major collaborative programmes, we recognise that much of the scholarly work of the University is advanced by individuals and small groups funded from diverse sources. Equally, research that genuinely engages with communities and actors beyond the University, for societal benefit, is a recognised hallmark of Maynooth University. Engaged research can be described as a wide range of rigorous research approaches and methodologies that share a common interest in collaborative engagement with the community and aim to improve, understand or investigate an issue of public interest or concern and significant societal questions and problems.
The overall quality and impact of our scholarly work is excellent by national and international standards, but also has a character specific to the University.  Our diverse disciplinary strengths across science, social science, engineering and humanities—combined with our commitment to interdisciplinarity, collaboration, engagement and partnership—mean that Maynooth University excels in a number of important areas of research with significant global impact. These include climate change; artificial intelligence; life sciences; and issues of societal cohesion and division.
We are now sharpening our attention as a community to issues that will shape our world in the middle part of this century. Increasingly, these exist at the intersection of science, technology, society and the humanities, and these will be areas in which Maynooth aims to make a strong and distinctive contribution. Working closely with public and enterprise partners will be important in achieving success.
As a scholarly community in the 21st century, we now work in diverse ways to inquire and discover, to create, conserve, disseminate and apply knowledge, to prepare the researchers of tomorrow and to engage with the problems and challenges that face modern society. We bring our scholarly expertise to bear on key questions for our age, and are proud that our research informs the teaching we provide at all levels.
At Maynooth University students are at the heart of everything we do. We prioritise your student experience, both academically and socially to ensure that you graduate with the best set of skills to help you succeed in the world, whatever you decide to do.
With cutting-edge research institutes on campus and one of the best records for commercialising research of any Irish university, there are exciting and tangible opportunities for students to further their academic or professional careers.
Maynooth University boasts innovative degree programmes and world-class teaching facilities. Through our three academic faculties – Arts, Celtic Studies and Philosophy; Social Sciences; Science and Engineering – students can choose programmes from undergraduate to doctorate level in a broad range of disciplines including the humanities, music, education, social sciences, law, business, accounting, digital media, science and engineering.
Maynooth University is fully committed to the support of life-long learning and our programmes offer many options to those seeking a new educational challenge or a continuation of professional development.
Time spent as a student at Maynooth is very special. Simultaneously highly collegiate and very personal, you will find it challenging and exciting as your boundaries expand and you develop new knowledge. You will be part of a community of lecturers who are passionate about their subject, you will work alongside fellow students from across the globe and you will have the academic, personal and professional support you need to complete your studies successfully.
Maynooth University 的排名数据分析
所有上榜的高校都有一个总分和四项指标类别的得分。但只有总分或指标类别排列在前500的高校才会公开得分。
关键统计数据
9,291

Number of FTE Students

(1)
视频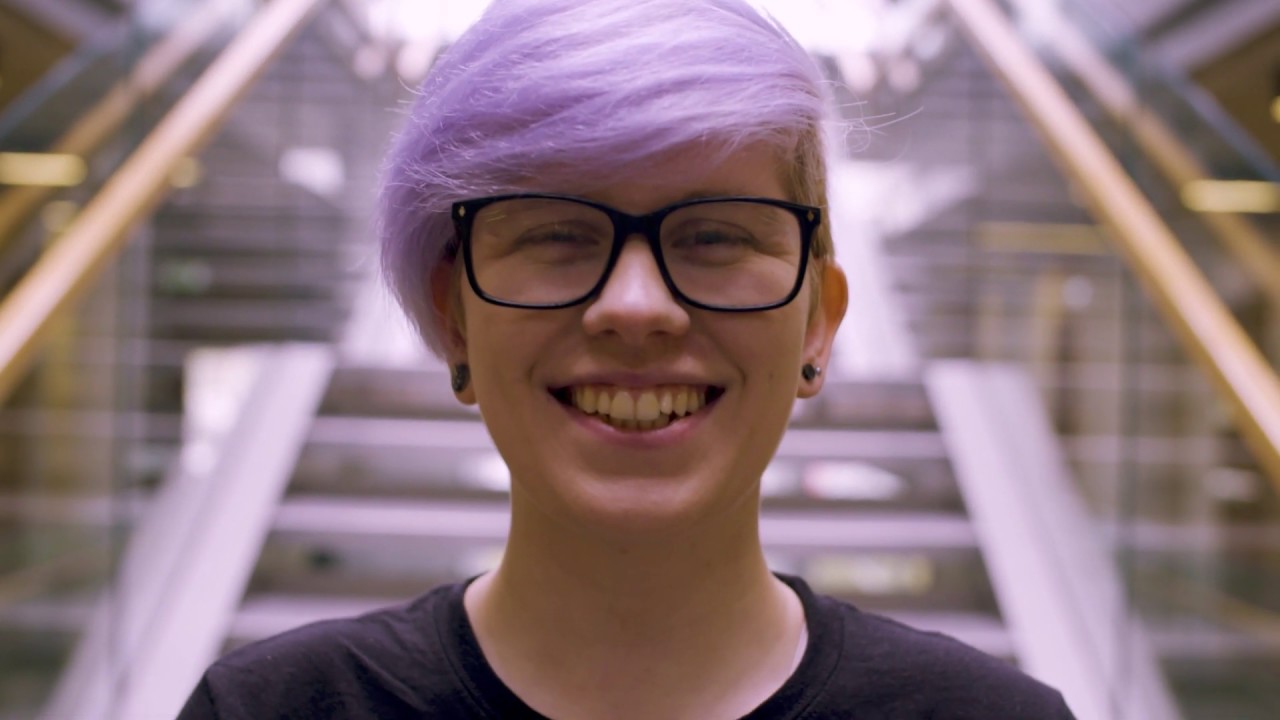 Maynooth University 的授予学科
Arts & humanities

Law

Social sciences

Psychology

Business & economics

Education

Physical sciences

Life sciences

Engineering & technology

Computer science