Macao Polytechnic University
2023 Impact Rankings: Good health and well-being
2023 Impact Rankings: Decent work and economic growth
2023 Impact Rankings: Sustainable cities and communities
Rua Luis Gonzaga Gomes, Macao
Established in 1981, Macao Polytechnic University is a public multidisciplinary University located in Macao, featuring academic excellence with an emphasis on both quality higher education and significant applied research that contributes to the sustainable development of society. The University is:
The first higher education institution in Asia having a successful institutional review by the Quality Assurance Agency for Higher Education from the UK
The sole higher education institution in China receiving the Asia-Pacific Quality Awards from the Asia Pacific Quality Network
The first and only higher education institution in Macao winning the National Teaching Achievement Award
The first higher education institution in Hong Kong and Macao housing a Ministry of Education Engineering Research Centre in machine translation and artificial intelligence
Quality Education
Macao Polytechnic University is the pioneer in higher education quality assurance in Macao. Quality assurance is an integral part of its educational culture. Its education provision has been widely acclaimed in academic review exercises by authoritative quality assurance bodies and professional institutions from various countries and regions such as the UK, the US, Portugal, Australia, New Zealand, China, Hong Kong and Taiwan. This accreditation benchmarks the education provided by the University against international standards, an example being the Bachelor of Science in Computing that is accredited by the UK Institution of Engineering and Technology meaning it is of exactly the same standard as any similar programme in the UK.
Interdisciplinary Research
The University excels in interdisciplinary research and innovation as a means to make its contributions to the sustainable development of humanities and societies. Such research studies focus on AI, machine translation, Portuguese language education, environment protection and intangible cultural heritage, which are powered through an array of research centres and laboratories. Its Chinese-Portuguese Neural Network Machine Translation Platform achieves the highest translation accuracy worldwide. In 2019 the Engineering Research Centre of Applied Technology on Machine Translation and Artificial Intelligence, Ministry of Education was inaugurated at the University, which further accelerates research progress in the field.
Global Networks
The University boasts a robust network of partnerships fostering academic exchange, outcome-based teaching, research collaboration, dual degree and joint programmes with prestigious institutions, corporations and organisations around the world. The Research Centre in Ubiquitous Computing in partnership with the Henry Samueli School of Engineering and Applied Science of the University of California Los Angeles, is an example of these collaborative ventures at the University.
Setting off from Macao Polytechnic University, students, alumni and staff are realising their prowess in different walks of life, creating opportunities for the betterment of the local community and afar.
Macao Polytechnic University is committed to nurturing talented, high-calibre professionals who are globally-competitive and proficient in intercultural communication. Degree programmes from Bachelor's to doctoral levels are offered in fields of study such as arts, information technology, business and management, public management, sports and physical education, health sciences, and languages and translation.
Student Learning Opportunities
The University takes pride in its student-centred education, offering students diverse and dynamic opportunities to enrich their academic and holistic development.
"3+1" degree programmes, which include one-year study abroad in selected disciplines
Exchange opportunities in higher education institutions worldwide
Placements in internship providers in Asia and Portugal
70+ scholarships, grants and studentships being offered to 600+ recipients every year
The University features a vibrant and internationalised learning environment accommodating students from the Americas, Europe, Asia and Africa, stimulating intercultural communication and exchange of ideas.
Graduate Prospects
Graduates are well-equipped at the University for pursuing further studies and professional paths of their choice. They are now marking their steps in their professional development in different walks of life worldwide. To learn more about students' immediate destinations after graduation, please visit www.mpu.edu.mo/admission.
Admission
To learn about the different admission pathways, scholarship opportunities, and application process at Macao Polytechnic University, please visit www.mpu.edu.mo/admission or contact the University Registry via email to admission@mpu.edu.mo.
Macao Polytechnic University strives to contribute to the sustainable development of humanities and societies by means of fostering scholarship of social relevance and life-long education.
Sustainability Research
The University develops the potential capacity of academic research to sustain tangible and intangible historic preservation. The award-winning environment monitoring system Canarin draws upon the potentials of big data, collecting real-time environmental data to inform preservation of historic documents, installations, buildings, and sites. This system developed from research collaboration between Sorbonne University, the Asian Institute of Technology, and Macao Polytechnic University, is being used in the centuries-old Joanina Library and the Science Museum of the University of Coimbra as well as the historic city of Bologna.
The University works closely with various NGOs to develop and maintain an oral history collection about Macao's preservation of its intangible cultural heritage. A wealth of historic documents, files, images and data about the Macao population has been collected, providing an informative basis for specialised research on intangible cultural heritage via oral history. A variety of books, documentaries, feature articles and multimedia materials are consequently published so that Macao as a world cultural heritage site, its history and its people be known and remembered. This collection has been considered indispensable, by multiple local entities, in their process of applications for inclusion in Macao and national intangible cultural heritage lists.
The University gives full play to its strengths in artificial intelligence, machine translation and Portuguese language education, contributing to overcoming language barriers in the era of globalisation.
Its Chinese-Portuguese Neural Network Machine Translation Platform, together with its huge Chinese-Portuguese corpus, achieves the highest accuracy worldwide. The Chinese-Portuguese-English Voice Recognition Simultaneous Interpretation System is the latest product developed out of the University's interdisciplinary research in artificial intelligence and Chinese-Portuguese translation.
Fostering Life-long Learning
The University develops user-friendly learning tools to foster life-long learning. The globally-downloadable mobile app Diz lá! motivates users to learn the Portuguese language with its interactive features. The application is popular in over 40 countries and regions, especially in China and Portuguese-speaking countries. With the support of the largest-circulation local newspaper, the University launched the Chinese-Portuguese News Learning App to deliver bilingual news information, functioning as a learning source for the Chinese and Portuguese language learners. Since the emergence of COVID-19, the University has launched a trilingual glossary of pandemic prevention and an online Portuguese language learning platform, using the University engine with its Chinese-Portuguese corpus. Such scientific products encourage people to learn freely and effectively around the world.
In 2019, the International Portuguese Training Centre for Conference Interpreting was officially inaugurated at the University as one of the fruitful outcomes grown out of the long-term collaboration between the University and the Directorate General for Interpretation of the European Commission (DG-SCIC). This centre will further strengthen Macao's role as a service platform for business cooperation between China and Portuguese-speaking countries, improving the effectiveness of training for local and overseas Portuguese-speaking talents alike; it will also strengthen the cooperation between Macao and other regions in the cultivation of Portuguese-speaking talents, and raise the quality of the related human resources.
The University strives to extend the impact of quality education to the community. A number of degree programmes are offered at the University to cultivate qualified teachers capable of practising fundamental and secondary education in specialised fields of study such as computing, visual arts, music, Chinese and Portuguese languages, and physical education. The University's outreach activities welcome over 10,000 participants every year in areas such as language training and testing services as well as in vocational training, seminars, and conferences in gaming and tourism, public policy, cultural heritage and arts.
Macao Polytechnic University 的排名数据分析
所有上榜的高校都有一个总分和四项指标类别的得分。但只有总分或指标类别排列在前500的高校才会公开得分。
视频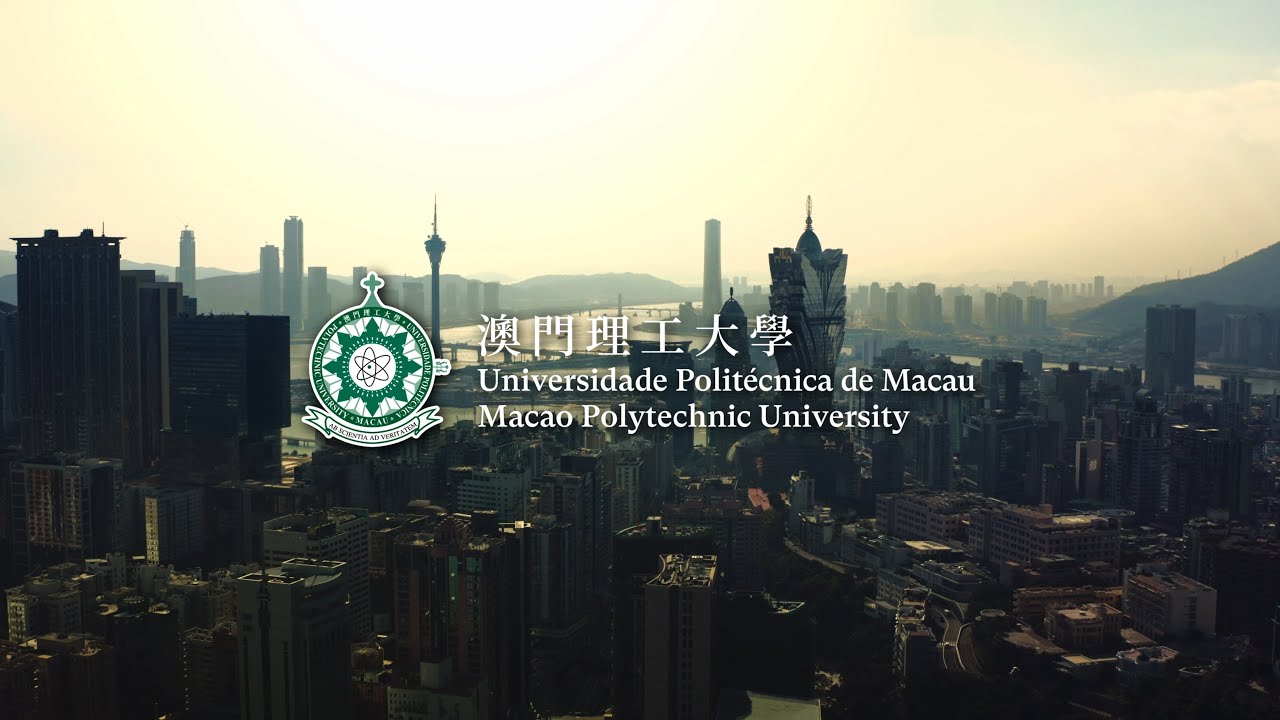 Macao Polytechnic University 的授予学科
Arts & humanities

Art, Performing Arts & Design
Languages, Literature & Linguistics

Clinical, pre-clinical & health

Medicine & Dentistry
Other Health

Computer science

Life sciences

Social sciences

Politics & International Studies (incl Development Studies)
Sociology

Education

Business & economics

Business & Management
Accounting & Finance