鲁汶大学
Oude Markt 13, Leuven, 3000, Belgium
Founded in 1425, KU Leuven has been a centre of learning for almost six centuries. Today, it is Belgium's highest-ranked university as well as one of the oldest and most renowned universities in Europe. As a leading European research university and co-founder of the League of European Research Universities (LERU), KU Leuven offers a wide variety of programmes in English. These programmes are supported by high-quality interdisciplinary research carried out at both the university and its internationally acclaimed hospitals. Boasting an outstanding central location in the heart of Europe, KU Leuven offers a truly international experience, high-quality education, world-class research, and cutting-edge innovation.
KU Leuven was named Europe's most innovative university three years in a row (2016, 2017, 2018).
Our faculties:
Science, Engineering and Technology:
-Faculty of Architecture
-Faculty of Science
-Faculty of Engineering Science
-Faculty of Bioscience Engineering
-Faculty of Engineering Technology
Visit the KU Leuven's website: www.kuleuven.be/english
Excellence in education and excellence in research go hand in hand. KU Leuven's study programmes are research-based, which ensures that students acquire academic competences while also developing a critical and research-oriented attitude. Flexibility and state-of-the-art technology are integral to each study programme. A KU Leuven degree offers a significant competitive advantage and is highly valued around the worlds. The ECTS Quality Label guarantees that all credits obtained at KU Leuven are transparent and fully transferable.
KU Leuven is home to a vibrant community of international students and staff members spread out over its various campuses. 18% of the university's students are international, representing 160 countries. KU Leuven's Doctoral Schools provide internationally oriented PhD tracks for more than 5 000 doctoral students. KU Leuven works with a select number of top-level partner institutions worldwide and stimulates purposeful international mobility and intensive research cooperation. It continually strives to integrate the local and international student and research communities on all its campuses through a variety of programmes and activities.
Learn more about studying at KU Leuven: https://www.kuleuven.be/prospective-students/
Our university has 14 campuses in ten Belgian cities, including Brussels, Ghent and Antwerp.
KU Leuven boast a strong international reputation for research excellence. As a comprehensive university, it pursues curiosity-driven and strategic frontier research as well as targeted and demand-driven research, all in an interdisciplinary environment. KU Leuven is a founding member of the League of European Research Universities (LERU), a select group of distinguished research-intensive universities that sets the tone for research in Europe. KU Leuven has a strong record of securing funding from the most competitive research funds, including the prestigious ERC Grants awarded by the European Research Council. Its total research output consistently ranks among the European top.
Read more about KU Leuven's research: https://www.kuleuven.be/english/research/
Also visit our website for PhD opportunities: https://www.kuleuven.be/english/research/phd
KU Leuven Research & Development (LRD) is the technology transfer office of KU Leuven. Established in 1972 as one of the first technology transfer offices in Europe, LRD has a long tradition of collaborating with industry, patenting, licensing and creating spin-off companies. LRD is dedicated to valorising research, building bridges between science and industry, and transferring knowledge and technologies to the marketplace.
Visit KU Leuven LRD's website for more information about our tech-transfer office: https://lrd.kuleuven.be/en
鲁汶大学 的排名数据分析
所有上榜的高校都有一个总分和四项指标类别的得分。但只有总分或指标类别排列在前500的高校才会公开得分。
关键统计数据
47,663

Number of FTE Students

(1)
视频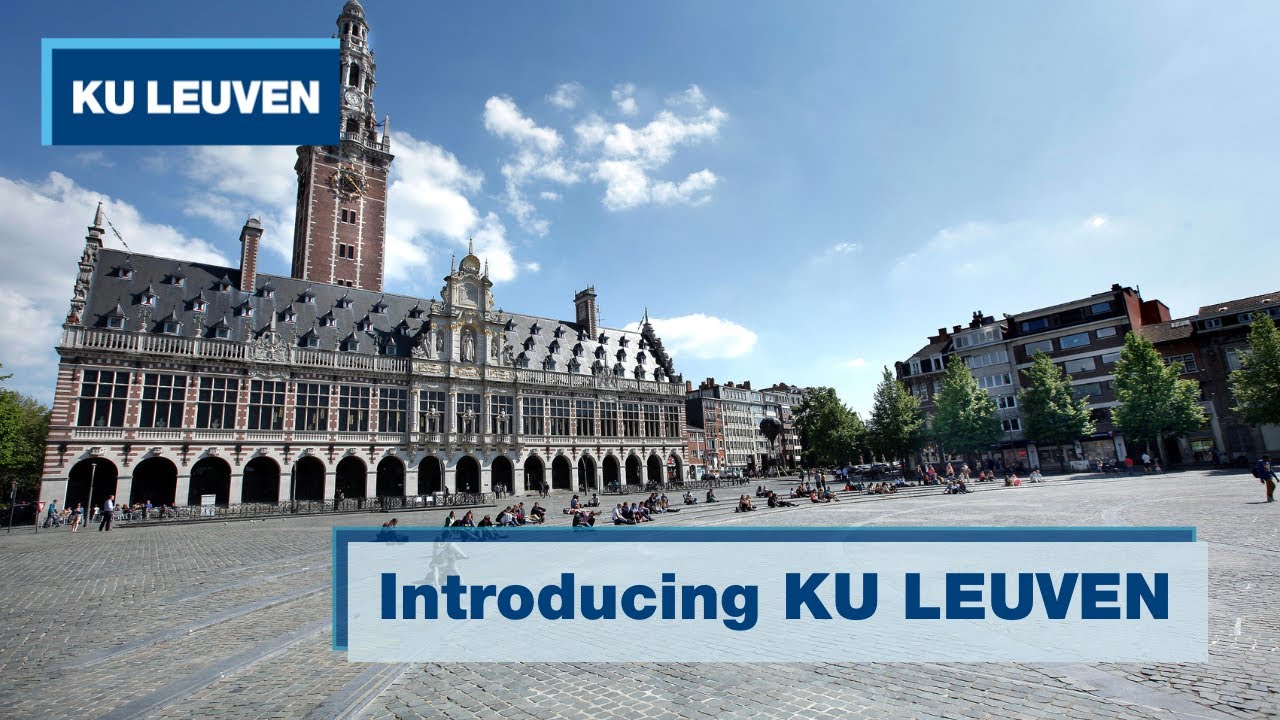 鲁汶大学 的授予学科
Engineering & technology

Electrical & Electronic Engineering
Chemical Engineering
General Engineering
Mechanical & Aerospace Engineering
Civil Engineering

Physical sciences

Chemistry
Physics & Astronomy
Mathematics & Statistics
Geology, Environmental, Earth & Marine Sciences

Business & economics

Accounting & Finance
Business & Management
Economics & Econometrics

Life sciences

Sport Science
Biological Sciences
Agriculture & Forestry

Social sciences

Politics & International Studies (incl Development Studies)
Geography
Communication & Media Studies
Sociology

Education

Psychology

Computer science

Arts & humanities

Art, Performing Arts & Design
History, Philosophy & Theology
Archaeology
Languages, Literature & Linguistics
Architecture

Clinical, pre-clinical & health

Other Health
Medicine & Dentistry

Law