ABUAD: A Vision in Action
OVERVIEW
Afe Babalola University, Ado Ekiti (ABUAD) is a private non-profit University located in the serene and beautiful city of Ado-Ekiti, Ekiti State, about 250 miles south of the city of Lagos, Nigeria.
ABUAD was established in 2009 by Nigeria's Eminent and Highly Decorated Lawyer, Farmer, Economist, Philanthropist, Educationist, Reformer, Trailblazer, Transformational Leader and Recipient of African Man of the Year for Food Security in 2014, the prestigious Chief Obafemi Awolowo Prize for Leadership, Aare Emmanuel Afe Babalola OFR, CON, SAN, FNIALS, FCIArb, LL.D, D.Lit and LL.D of London University.
The Founder's vision is to establish a world-class educational centre of excellence in academics, character, sports and vocational development. As a research-intensive and entrepreneurial University, ABUAD is committed to transforming students into expert thinkers, innovative managers and resourceful technocrats in all fields, through hands-on professional development opportunities provided for them.
ABUAD is located on 130 hectares of land at an altitude of over 1500 feet above sea level which  provides cool and ideal climate for learning and sports activities.  The university has six Colleges: College of Medicine and Health Sciences; College of Law; College of Engineering; College of Social and Management Sciences; College of Sciences; and the College of Postgraduate Studies.
Since its establishment over 11 years ago, ABUAD has won several national and international awards and recognition as a reference point, benchmark and the fastest growing University in Nigeria, and as an internationally engaged world-class University. Students and alumni of the University have received prestigious national and international awards, laurels, commendations and recognitions.  ABUAD has also been recognized by the United Nations through two UNESCO Chairs: The UNESCO Chair in Entrepreneurship Education and Sustainable Development and the UNESCO Chair in Peace and Citizenship. Our World class Centres of Excellence provide the requisite support for transformational and innovative teaching and research.
ABUAD is the first and only Nigerian University in history to have commenced operations with all faculty buildings and facilities up and running on its permanent site.  ABUAD provides a serene environment with a wide range of world class facilities which enhance collegiality and learning.  Our facilities include:
ABUAD Housing: With housing that is accessible, sustainable and affordable, ABUAD is a fully residential university. Our modern residential halls are purposefully built to provide a serene and supportive living environment that cultivates networking, learning and innovative thinking.
The ABUAD Talent Discovery Centre (TDC), is the largest and one of the most comprehensive shared indoor sports facilities in any Nigerian university. The Talent Discovery Centre boasts of mixed swimming pool, gym, and 35 indoor sports facilities including: indoor multi-functional hall (soccer halls - basketball – badminton, handball - volleyball); indoor competition hall with mobile seating solutions; squash courts; indoor tennis court; open gym and fitness hall; storage facilities in different sizes; shopping centre which offers kits and other items for healthy eating campaigns; and conference room where workshops and seminars are held. All facilities in the TDC are free for students and interested members of the community.
ABUAD Sport Arena, an outdoor sports arena located close to the main gate of the University. With a seating capacity of over 500, it is built to host sporting events including football, athletics, handball, volleyballand basketball tournaments, music concerts etc.  In 2015, the arena hosted its biggest sporting event, the Nigerian Private University Games (NPUGA).
ABUAD Planetarium: ABUAD is the only Nigerian University to have a Planetarium where all students can learn about space technology irrespective of their discipline of study. The 18m fix DomePlanetarium is the only one in Africa with Astronomical observatory and one of the largest in the world.
The ABUAD Multi-Systems Hospital (AMSH) is a world-class 400-bed teaching hospitalat ABUAD. Built on 60 hectares of land, this autonomous unit of the University supports the health research, training and community outreach programs at ABUAD. In addition to having a Helipad that allows easy air lifting for emergency and accident patients, the hospital is home to world class services in diverse innovative fields.
The ABUAD Farm, is the largest university plantation in Nigeria. Separated from the main campus of the institution by a fence and located to the north of the Elemi River, ABUAD Farm currently boasts of about 800 fish ponds; over 500,000 teak trees; over 500,000 gmelina trees; 500,000 moringa trees; a moringa factory producing seven products (capsule, leaf powder, body butter, hair cream, tea, seed and oil); diverse nursery for various plants; an elaborate high-breed mango plantation; piggery; snailry; guinea-fowl farm; turkey farm, quail farm, honey farm and a feed mill among others. As Nigeria's former Honorable Minister for Agriculture and current President of the African Development Bank, Dr. Akinwumi Adesina noted during his visit to the University: "The most impressive part of my visit was the University farm. There is no university in Nigeria with this kind of commercial farm."
The ABUAD Ventures, the business arm of the University. It consists of different business units which are located within the University premises, including: the ABUAD Bakery; ABUAD Printing Press; ABUAD Laundry; ABUAD Guest House; ABUAD Water Bottling Company; and ABUAD Catering Services
The ABUAD Integrated Power Plant Enterprise which provides direct electricity supply to the university and local community thereby contributing directly universal access to affordable energy for all
The ABUAD International School which provides affordable world-class education from kindergarten to the 12th grade (secondary) to the Ado Ekiti rural community.
ABUAD has a bold vision: to achieve the highest standards of excellence in societally relevant research, innovation and enterprise development and to become one of the world's top tier research intensive Universities. The Office of Academic, Research, Innovation and Strategic Partnerships (ARISP) oversees research, innovation and value creation initiatives across the university.
Working with major national, regional and international alliances and networks, as well as partners from industry, the public sector and the civil society, the ARISP Office aims to develop and deliver the University's medium- and long-term research priorities and aspirations.
UNESCO Chairs
ABUAD has been recognized by the United Nations through two UNESCO Chairs: The UNESCO Chair in Entrepreneurship Education and Sustainable Development and the UNESCO Chair in Peace and Citizenship.
Through research, training, community engagement and societally relevant publications, the Chairs serve as hubs for facilitating collaboration between high-level, internationally recognized researchers and teaching staff of the University and other institutions both within and outside the country.
S.E. Bogoro Research Centre
The S. E. BOGORO CENTRE is world-class research center, established in honour of Professor Suleiman Elias Bogoro,FAS. The Centre is home to five research Institutes that are established to serve as catalyst for transformative change in Nigeria and Africa while having global impact, namely: The Institute for Drug Research and Development; Institute for One Health; Institute for Agricultural Value Chain Development; Institute for Fourth Industrial Revolution; and Institute for Policy Research &Knowledge Economy. These Institutes focus on advancing knowledge and nurturing technically grounded leaders and innovators to serve societal needs. 
Agriculture and Food Security Research
ABUAD is currently home to the Youth Employment in Agric-Business and Sustainable Agriculture (YEASA) scheme, which is a three-year agricultural entrepreneurship and capacity development project, sponsored by the Africa Rice Centre, International Institute of Tropical Agriculture (IITA) and the International Fund for Agricultural Development (IFAD). This transnational and innovative empowerment program provides free managerial, marketing, financial management and entrepreneurial training and skills for over 1,000 young local farmers and food producers (350 from Benin Republic and 650 from Nigeria).
The YEASA scheme is made possible by a $2,000,000 (Two million US dollars) through a collaborative application of (i) Afe Babalola University, (ii) The African Rice Center, Benin Republic, (iii) International Institute of Tropical Agriculture (IITA), Ibadan and (iv) University of Abomey - Calavi, Benin Republic. The project runs between February 2019 and January 2022 and has already graduated 3 cohorts of young, technically smart and well trained agri-entrepreneurs.
Agricultural Exhibition
ABUAD annually organizes what has become one of the largest agricultural exhibitions in Africa, The Afe Babalola Agricultural Exposition (ABAEX) which began in October 2012.
The exhibition showcases innovative indigenous farming techniques and empowers rural farmers to adopt modern agricultural technologies for increased food production that will boost food security, sustainable development and poverty eradication in the rural communities. There have been seven consecutive Afe Babalola Agricultural Expositions and the last edition was in October 2019 where the Founder and Chancellor of ABUAD gave out Cash awards to forty-eight (48) farmers from the sixteen local government areas of Ekiti State totaling USD$250,000, while the overall best farmer in Ekiti State received $USD5,000.
Energy and Sustainable Development
ABUAD is home to the award-winning Institute for Oil, Gas, Energy, Environment and Sustainable Development (OGEES Institute). The Institute fosters executive training, research and public dialogue relating to the sustainable utilization of natural resources in line with the SDGs. It also publishes the Journal of Sustainable Development Law and Policy
Afe Babalola University 的排名数据分析
所有上榜的高校都有一个总分和四项指标类别的得分。但只有总分或指标类别排列在前500的高校才会公开得分。
关键统计数据
9,660

Number of FTE Students

(1)
视频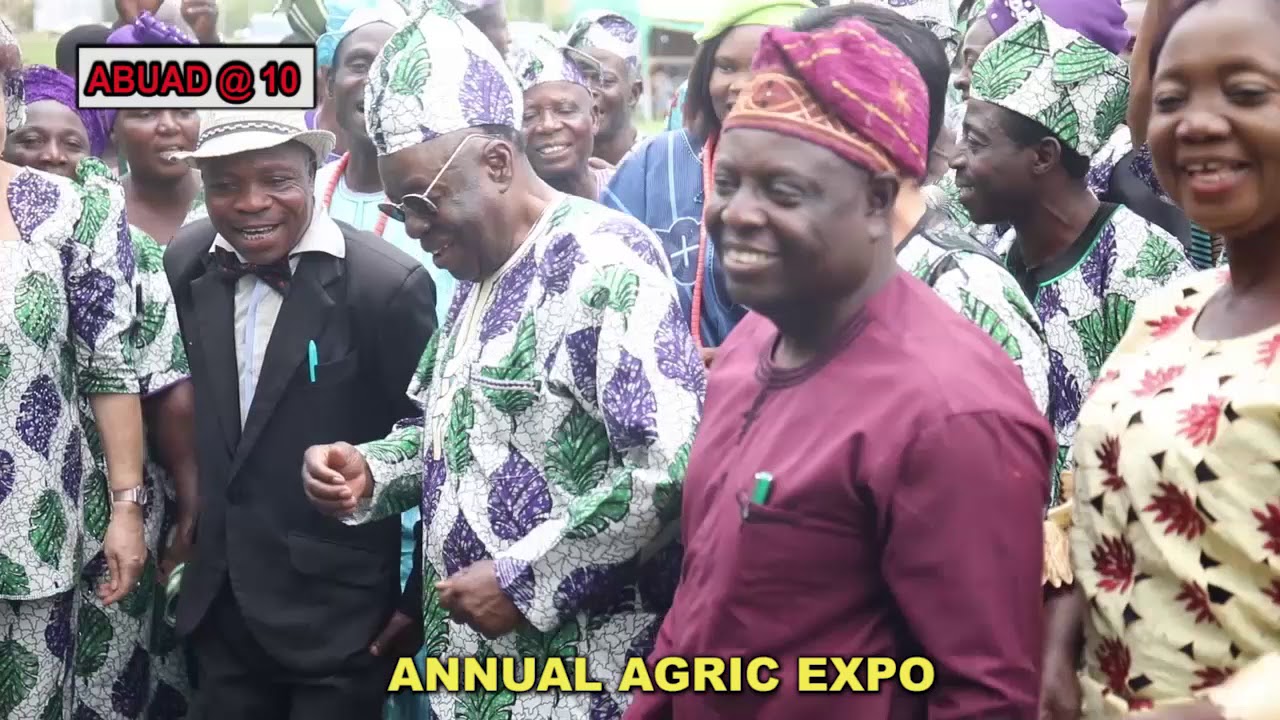 Afe Babalola University 的授予学科
Physical sciences

Mathematics & Statistics
Geology, Environmental, Earth & Marine Sciences
Physics & Astronomy
Chemistry

Clinical, pre-clinical & health

Medicine & Dentistry
Other Health

Life sciences

Biological Sciences
Agriculture & Forestry
Sport Science

Business & economics

Business & Management
Accounting & Finance
Economics & Econometrics

Arts & humanities

Languages, Literature & Linguistics
Art, Performing Arts & Design
Architecture

Engineering & technology

Electrical & Electronic Engineering
Chemical Engineering
General Engineering
Mechanical & Aerospace Engineering
Civil Engineering

Social sciences

Communication & Media Studies
Sociology
Politics & International Studies (incl Development Studies)

Law

Computer science