What's your scholarly 'next big thing', and how should you choose it?
For those who want to be setting the agenda in their field, a big project is one of the clearest ways of doing it. Lucas Lixinski ruminates on what that could look like

10 Feb 2023
Research management
Sponsored by
Elsevier helps researchers and healthcare professionals advance science and improve health outcomes for the benefit of society.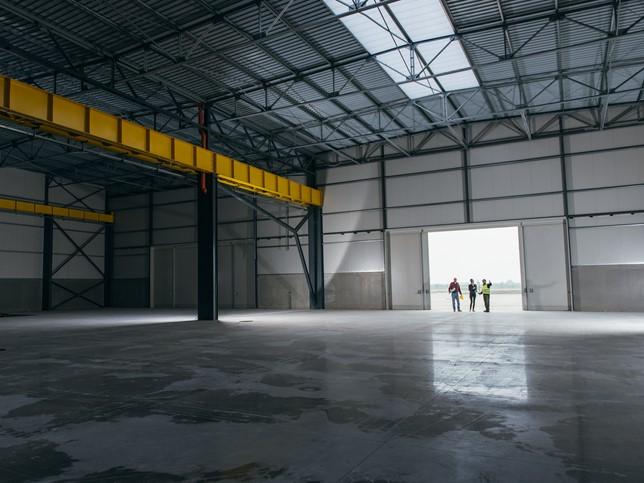 After finishing a book project a couple of years ago, I spent some time just sort of floating around in my research. I accepted a number of invitations to co-author smaller pieces with others, contribute to collective projects and even managed to engage with some small, one-off "pet ideas" of my own. This was the first time since starting my PhD that I was not working on a major project. It felt weird, it felt freeing. Now it is starting to feel unmoored and unsettling. So, I started thinking about what the "next big thing" might be, and how to go about selecting it.
You might legitimately be asking now: "Does one need a next big thing? Why?" Fair enough.
At the same time, though, not having a big project means you are at the mercy of others, led by their invitations, or chasing the ephemeral, shiny, fashionable thing in the field (and often only getting the publication on it out after the fad has passed). It may be that being part of the conversation, rather than leading it, is where you want to be. But, for those who want to be setting the agenda in their fields (which, for those looking for it, is more likely to lead to academic promotion), a "big thing" is one of the clearest ways of doing it.
How big are we talking, exactly? That answer varies a lot across fields. For someone in humanities, arts and social science, like I am, we are usually talking about a monograph, or at least a series of articles with a big central idea to which all the articles speak. The point is that it should be large enough for you to be able to flesh out something original, as well as its implications, and this something needs to be useful for the outer edges of your usual audience and, ideally, even gain you a whole new audience.
So, how do we choose it? Anyone who has written a grant proposal will have some insights on this one. For me, it needs to be an idea to which my past work sort of speaks while also pushing what I've already done much further (and in a totally novel direction). One thing I tend to do is think about what my narrow expertise has to say to a different subfield within my general field.
A hypothetical might be useful. What would it mean for a military historian focused on 19th-century Europe to bring that knowledge to bear on the history of the transatlantic slave trade in the same period? Note that some things overlap (period, part of the geography), but some of them are radically different (adding a new partial geography, changing the superficial topic). The dynamics can feel familiar but at the same time novel. So, our hypothetical and intrepid historian would be doing something original to them (which is always fun and exciting for the curious mind) but not letting go of hard-won expertise.
This hypothetical gets us thinking about the idea and a bit about positioning in the field as well. The researcher is branching out from a narrow part of history and speaking to a different segment. And in bringing these two subfields into conversation, our researcher can now also think about some of the big questions underpinning even larger fields such as European history, 19th-century history or even just history at large.

In taking this opportunity, our intrepid researcher gets to establish themselves more broadly as an academic historian, rather than a narrower military historian, which can be useful to force us out of our echo chambers (a little bit, anyway).
A caveat is in order: in my head, our protagonist is at least a mid-career researcher, yearning for those leaps and with the experience (and job stability) to take said leaps. I would applaud earlier career researchers attempting the same, and it might make sense to do a variation of this move in going from PhD to postdoc/first job, but the leap perhaps should be a bit smaller (maybe only expand the geography, or add a new period, but stick to military history fundamentally).
So, after you've chosen the next big thing, when do you start telling people about it? I would give it a year to start planting my flag on the new or broadened field through a scoping paper (either for publication or just presentation at a couple of large, field-encompassing conferences). That way, you have time to build a credible claim to your peers about whether the project has legs, why the conversation across subfields is important and a bit of what it says about the field at large.
Finally, having chosen the topic and started working on it, can you plan for the outcomes or impact of said new project? In a word: no. Or at least, not fully. Having read a fair amount about, and attended workshops on, "theory of change" (which is more of a public policy construct, but it's helpful in thinking about the outcomes of research), it appears to me that, while it's useful to have some sense of where the contribution is going and to whom, in the end there's only so much we can control as researchers. We can try to change the field but, ultimately, we can only invite people to join us in that conversation. Trying to do that is great fun, though.
Lucas Lixinski is a professor at the faculty of law and justice, UNSW Sydney, Australia.
If you found this interesting and want advice and insight from academics and university staff delivered direct to your inbox each week, sign up for the THE Campus newsletter.
Research management
Sponsored by
Elsevier helps researchers and healthcare professionals advance science and improve health outcomes for the benefit of society.