Virtual exchange: supporting online collaboration to benefit all learners
Virtual exchanges enable group work and collaboration between students in different locations, but studies show varied learning gains. Irina Rets and Bart Rienties use their research to examine how instructors can design and manage virtual exchanges to ensure everyone benefits
Lancaster University
,
The Open University
27 Jan 2021
1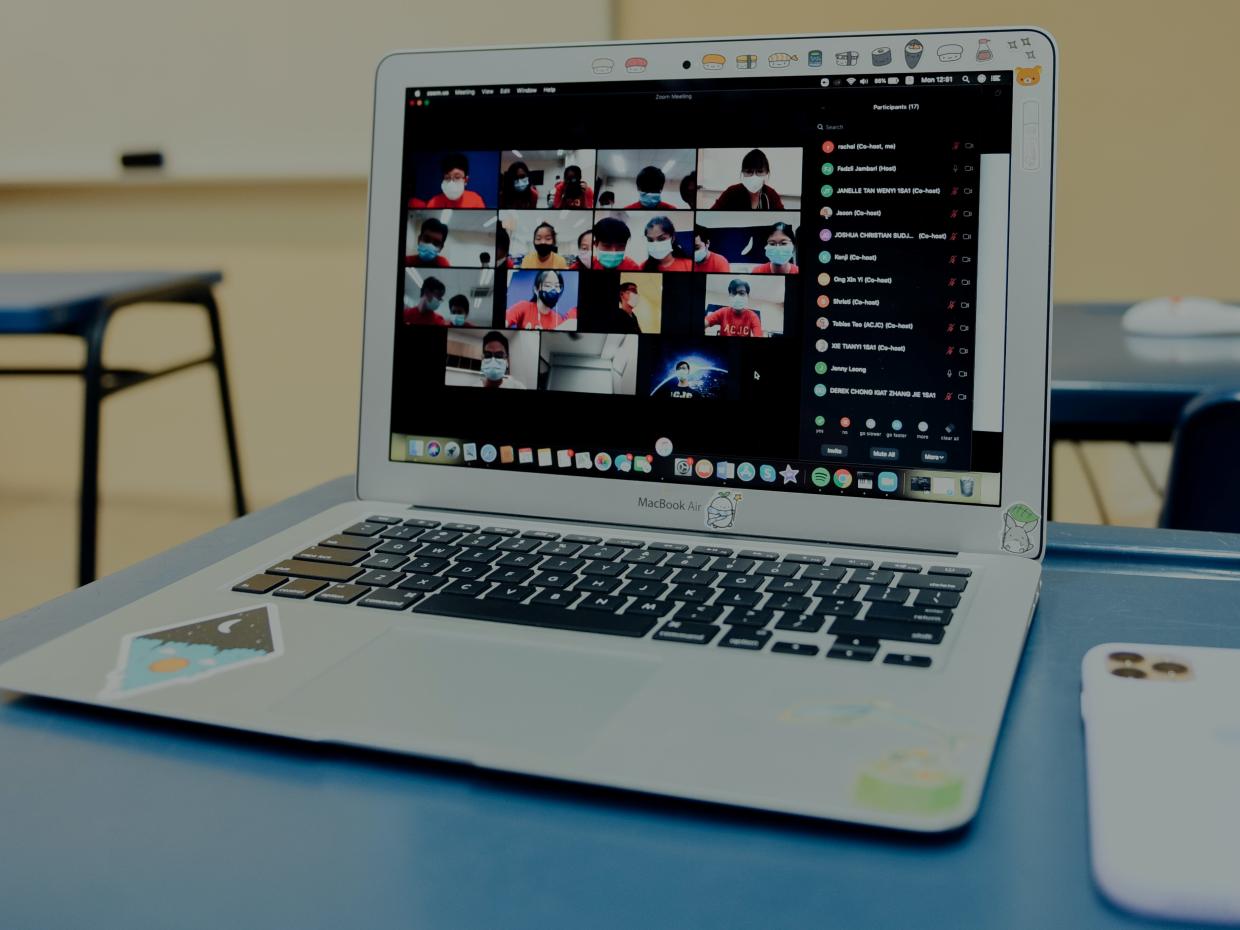 Student collaboration has always been integral to the learner journey. But now, as the pandemic has limited opportunities for face-to-face discussions, such interaction must take place online.
Remote learning, aided by mediation that technology can offer, has made online collaborative learning in 2021 more important than ever, particularly for students wishing to study abroad or learn from different cultures. 
So how can universities support greater online collaboration? 
Introducing virtual exchange
Virtual exchange enables students in geographically distant locations to meet online to work together on shared subjects. Students in such virtual exchange projects meet and complete learning activities using widely available online communication tools such as Zoom, Facebook, Google Docs, WeChat and more. These projects are often formally supported and under the guidance of teachers or trained facilitators within students' institutions.
Virtual exchange can enhance learning in areas such as foreign languages, digital skills and intercultural communication, research shows. Digital skills are particularly important, as almost all frameworks reflecting on skills critical for success in the 21st century include technological competencies.
But whether all learners are able to develop these skills through online collaboration can be questioned. In some studies students expressed substantial gains in foreign language skills or digital competences while in other reports, students did not feel they learned anything from the exchange.  
Collaboration mediated by online technologies might not be a panacea for all learners. 
Why some benefit more than others 
Our studies using data from the Evaluate project, which involved 23 virtual exchanges in classes of initial teacher education at 34 institutions across the world between 2017 and 2019, revealed that three key factors influenced students' perception of their learning of digital skills: 
students' reported ability to overcome challenges and/or anxieties during the virtual exchange was a major differentiator between those with high and low learning gains 
the expectations students had of virtual exchange, with higher expectations incurring reports of lower learning gains 
the students' prior technological capabilities, with students who already had good digital skills before the exchange feeling they had not learnt as much from the project. 
Designing virtual exchange for the benefit of all 
The findings provide useful insight for instructors wishing to improve the learning outcomes for all students involved in online collaborative projects such as virtual exchanges. They must consider the following: 
1) Get to know the profiles of your students, their anxiety levels and familiarity with technology 
It is important to check in with students to make sure they are all happy with the technological set-up of the project. Turn the differences between the collaborating students into a strength by organising peer-to-peer support. Students more familiar with technology can mentor students who are less tech-savvy and take initiative setting up social spaces on the online platforms used in the project. Additional support on tech know-how can, where necessary, also be provided and monitored by instructors. 
2) Make students aware of the likely challenges of virtual exchange and how to overcome them 
Challenges may include anxiety about technology, with research suggesting that the fear of using new technology is common. Another challenge is a belief that technology is for socialising and is not suitable for learning, which means some students may not take such learning seriously. It may help to have explicit discussions with students about the potential benefits of technology for learning. 
Then there are all the usual challenges of collaboration itself – lack of interpersonal skills, not all voices being heard, not enough time or opportunity for teams to create common frames of reference. This is where virtual exchange can help students develop better communication skills, as students learn to adjust their behaviour to be understood and "negotiate meaning" with their peers to complete tasks successfully. Fostering peer support and checking how students feel about themselves and the project will help more students benefit from the online group work.  
3) Provide a clear framework and expectations  
This should describe what the virtual exchange is aiming to achieve and what it is not aiming to achieve. It provides students with a clear view of what they are working towards and a sense of achievement upon attaining it, while avoiding potential disappointment over unrealistic expectations. 
4) Strengthen collaboration within student teams  
Encourage more communication between students including informal socialising as well as discussions around the learning tasks. Through these interactions, students will not only improve their on-task learning, but discover the cultural context in which their peers live. The many communication channels enabled by online platforms provide plenty of opportunity for such socialising.  
5) Help the students shape and direct their virtual exchange together 
Provide multiple tools for synchronous communication, as well as facilitating explicit discussions about how the group is organised. This feedback and discussion will mean you can refine and shape the virtual exchange together, in a way that works for all. 
Applying these evidence-based recommendations may help more students achieve better outcomes from online group work.
Irina Rets is a research associate in the School of Management at Lancaster University and Bart Rienties is professor of learning analytics and programme lead in the Institute of Educational Technology at the Open University.