Ten actions lecturers can take to boost black students' belonging
A 10-step guide to how lecturers can improve the experience of black students studying in predominantly white institutions

University of Northampton
31 Mar 2023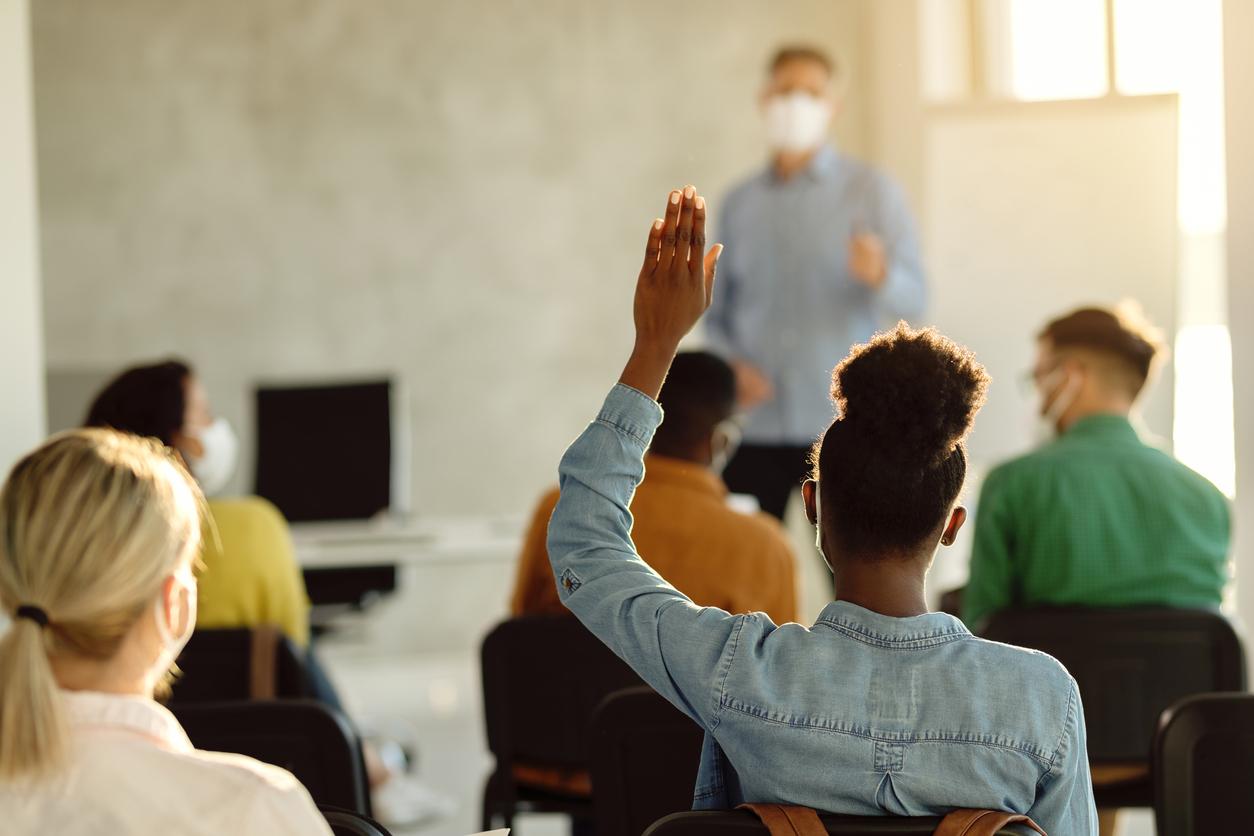 Colleges and universities are increasingly confronting the issues of equity, diversity and inclusion on their campuses. Yet some black students still claim to feel alienated and like the "other" in predominantly white institutions. Belonging is a fundamental human need and when it is lacking, there are negative consequences for cognitive, emotional and behavioural development. It is crucial to comprehend the psychology of belonging and how it affects black students' sense of self, self-worth, identity and drive to engage in university life and learn. Belonging can be fostered by academics who take the time to get to know all their students as individuals.
Here are 10 actions that academics can take to improve the relationship with their black students and make them feel welcome and accepted in white-dominated teaching spaces.
1. Educate yourselves on race-related issues, history and culture
As allies, learning about black people's history, culture and life experiences is among the most important things you can do, not only during Black History Month. One of the easiest and most fun ways to do that is to engage with writing and art that tell black stories. Many documentaries, films and wonderful books are written by ethnic minority authors, telling stories through their lenses rather than the European lens.
2. Make an effort to pronounce black students' names
Names are central to a person's unique identity. Correct use of a name is the best way to get someone's attention quickly. Africa has about 3,000 tribes and more than 2,000 languages and dialects, resulting in diverse and fascinating names. Many students with non-Western names feel they have to adapt or shorten their names to integrate into UK universities. As an academic, you should make an effort to learn all your students' names and pronounce them correctly. This shows you care about their identity and respect their origins. If in doubt, ask the student what the correct diction is.
3. Engage in difficult conversations with black students about life experiences and belonging

 
Teaching about racism and other forms of structural inequality takes courage, on both your part and your students'. When you think about your own experiences with racial inequality and learn more about racism, it's normal to feel uncomfortable. Seek feedback from black students to learn more about your performance in making them feel comfortable.
4. Dispute the idea that black students are a monolithic group
It is very important to confront the labelling of black students as a homogeneous group. At UK universities, you will find domestic black students, first-, second-, third- and fourth-generation British, you will also find African international students, Afro-Caribbean students and African American students. Black students speak as individuals, not as representatives of other black students.
5. Promote inter-racial dialogue in student groups
In classrooms, students tend to form groups based on their ethnicity. To avoid any sense of segregation, academics should organise students into multi-ethnic groups for collaborative activities or projects, ensuring cross-racial interactions.
6. Provide informal settings where black students can exchange ideas 
Create comfortable, safe spaces for black students to share and gather views, and discuss how they can contribute more in the classroom. You want students to feel able to discuss difficult topics. Safe spaces are places where students feel they can make mistakes without being judged or made fun of. Invite students to identify specific needs and how tutors can better support them.
7. Do not view black students as having a deficit
Academics must remember that the degree-awarding gap for black students is not caused by a lack of effort or flaws in the individuals, but is linked to factors like prior education, classroom segregation, low teacher expectations, a lack of role models and a lack of belonging. So, you should look to proactively address some of these issues by creating an inclusive classroom environment and a diverse curriculum representing broad global perspectives, not just a white Western version of the world.
8. Identify and develop each student's gifts and potential, regardless of race or background
Lecturers should discover and foster all students' talents and potential, regardless of race and background. Encourage students to identify and build on their strengths rather than getting too focused on their weaknesses. This is known as the strength-based approach to education.
9. Consider anonymous marking
Use assessment methods such as reports, presentations, videos, group work, infographics, portfolios, experiments, timed tests, blogs and reflective pieces that will enable different students to demonstrate varied skills and strengths. This should be supported and reinforced by anonymous marking whenever possible.
10. Ensure your curricula are inclusive and represent black experiences positively
Most UK university teaching is focused on European and American cultures. Try to bring in case studies and examples from places such as the West Indies or Africa to give black students the feeling that they are important and belong to this space and that their cultures are valued.
Lecturers have the power to transform students' lives. We must all admit there is work to be done to achieve racial justice and fairness. This cannot start from a place of defensiveness or feeling that you are special, separating yourself from a system we've all been taught to be a part of. Instead, accept that you still have much to learn and grow, and tell your students that. This will show students the importance of lifelong learning and how we all play a role, especially white colleagues, in fighting racism and anti-blackness in the system.
Patrice Seuwou is associate professor of learning and teaching at the University of Northampton.
If you found this interesting and want advice and insight from academics and university staff delivered direct to your inbox each week, sign up for the Campus newsletter.