Returning to 'normal' is really a return to ignorance
Covid revealed that students need flexible and inclusive learning opportunities − something that should have been obvious well before the pandemic, says Torrey Trust

University of Massachusetts Amherst
20 Jun 2021
2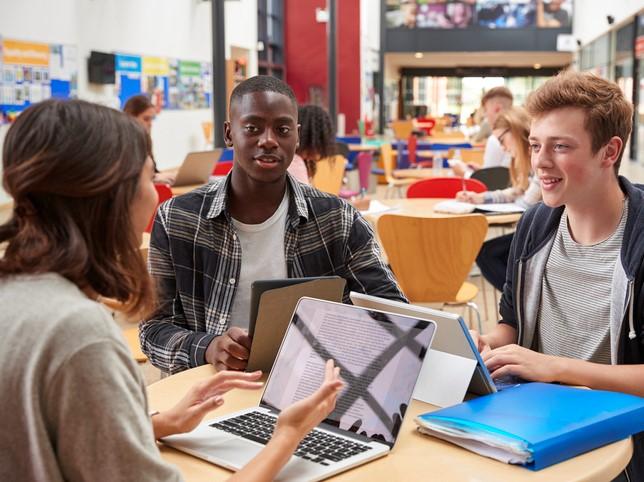 I have an invisible disability: an autoimmune disease that wreaks havoc on my life every day. I was about to take some medical leave before the pandemic, but then something unexpected happened. The shift to remote work had a profound effect on my physical and mental well-being. I had more energy. I had fewer flare-ups. I was more productive because I was not spending so much time worrying or endangering my health by moving physically from one place to the next.
So, last month, when a call for seminar proposals was sent to faculty, I requested to teach a first-year seminar remotely. My request was promptly denied because the university planned to "return to normal" in the fall. Rather than continuing to offer flexible, remote and online learning opportunities, my university decided that students had to attend classes in person in the autumn or else withdraw until they could.
Unfortunately, my university is not the only one trying to force a return to normal, and this is probably due in part to the financial gain that comes when students live, dine and participate in events on campus.
I started thinking about the students who could have benefited from a remote first-year seminar, and it hurt my heart to think of all those who found relief through remote learning options during the pandemic and were now having it all ripped away.
Instead of taking the time to truly understand students' backgrounds, experiences and challenges, and then adapting education to meet their needs, administrators and educators continue to make decisions based on their assumptions about students. Even worse, this type of thinking allows blame to be shifted to the student. Student A can't come to campus next semester? That's their fault, they should withdraw. Student B has to miss an exam because of a health problem? Too bad, they failed. Student C misses a class because they are a carer for a family member? It's on them to figure out what they missed and how to make it up. 
The problem with designing instruction and college experiences for "traditional" students is that when you design for the average, as Todd Rose says: "you've literally designed it for nobody". More than a decade ago, the National Centre for Education Statistics found that the majority of higher education students (73 per cent) had at least one of the following "non-traditional" characteristics: being independent for financial aid purposes; having one or more dependents; being a single caregiver; not having a traditional high school diploma; delaying post-secondary enrolment; attending school part time; and being employed full time".
The concept of a "traditional" student has held on for so long because it is easy to design and make decisions for this idealised version of a student. Educators don't need to change their teaching approach if they continue to assume that all students show up to class ready to give their undivided attention because they are free from any burdens, stressors or anxieties. Administrators can continue to make decisions based on financial gain rather than students' interests. This way of thinking is hurting college students' experiences, success and outcomes, and this became even clearer in 2020 when several events, from Covid to Black Lives Matter, revealed how much students are struggling.
I saw this first-hand during the shift to emergency remote teaching in March 2020. As I sought to design my spring 2021 courses, I considered how I might humanise the learning experience rather than pretend that all students were perfectly fine. I revamped my course based on Universal Design for Learning principles. I shifted to a model of ungrading, inspired by Jesse Stommel. And I added the following statement to my syllabus:
"Learning isn't easy. Learning in the midst of a global pandemic, climate change and increasing natural disasters, mass shootings, political and social upheaval, and civil rights movements, can seem impossible at times. I understand that there may be days/hours/moments where you don't feel like learning or engaging in class. I hope you can find the courage to communicate this with me. I am committed to providing a learning experience that is inclusive, flexible, and meaningful. I need you to commit to prioritizing your well-being, asking for help and accommodations to support your learning, and being willing to have tough conversations in class (and with others outside of class) about how we, as a society, can collectively repair, heal, learn together, and move toward a more equitable and hopeful future."
In the end-of-semester reflections, several students mentioned how my approach to teaching allowed them to complete the course even when they were facing significant challenges and thought they would have to drop out.
The pandemic has taken a devastating toll on people's lives, families and mental and physical health, and yet it also served as a time of discovery and reckoning. It revealed that students need flexible, inclusive, equitable and accessible learning opportunities − something that should really have been obvious well before the pandemic.
Colleges and universities can't afford to return to normal. Erasing what was learned during the pandemic and returning to ignorance is a privileged stance that will make it harder for non-traditional students to succeed and easier for the privileged few to do so. This goes for non-traditional faculty like me, too. If colleges and universities truly want to succeed, they must seek to humanise education and eradicate the idea of the traditional student.
Torrey Trust is associate professor of learning technology in the Department of Teacher Education and Curriculum Studies at the University of Massachusetts Amherst.