Responsible use of learning analytics to improve the university experience
Rebecca Ferguson presents useful guidelines and frameworks for using learner analytics safely and effectively to inform improvements to teaching and student services
6 May 2021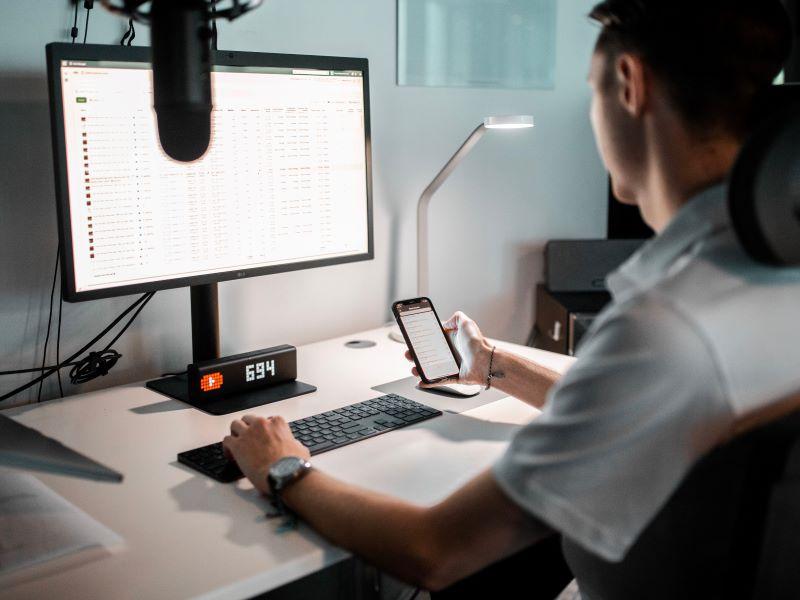 The promise of learning analytics is they enable us to use educational data to improve the quality of the learning experience within our universities. In order to achieve this, it is crucial that data is sourced and used responsibly and the focus is on solving problems for learners and educators.
Over the past decade, the dangers of data misuse have become increasingly clear in all areas of society. Problems related to enforced data collection, biased datasets and misleading algorithms have hit the headlines. At the same time, the learning analytics community has thought deeply about this issues, engaging in discussion in many countries and at many levels. This has resulted in the development of several sets of guidelines for good practice.
Code of practice
Jisc, a not-for profit organisation in the UK, consulted widely before creating a code of practice that sets out the responsibilities of educational institutions to ensure that learning analytics is carried out responsibly, appropriately and effectively. The code identifies key areas for action, including transparency, privacy, consent and stewardship. It emphasises the importance of enabling positive interventions and minimising adverse effects. The focus is at an institutional level, and the code stresses the importance of monitoring the quality and validity of data and what is done with it, to develop and maintain confidence in learning analytics.
The law, particularly the Europe-wide General Data Protection Regulation (GDPR) implemented in 2018, already specifies what should and should not be done with data. Pairing this regulatory approach with a code of practice encourages individuals and institutions to reflect on why data is being gathered, how it is being used, and the benefits it brings to learners and educators. There is an increasing emphasis on user-centred design, creating analytics that place learners rather than data at the centre of development and implementation processes. The importance of this user-centred approach is increasingly clear and is helping to move analytics away from what can easily be done with data towards what can usefully be done with data.
Privacy checklist
An alternative to the Jisc code of practice is the DELICATE checklist. The title is an acronym that identifies areas where attention is needed: determination, explanation, legitimation, involvement, consent, anonymisation, technical and external issues. The checklist can be used by institutions or by individuals involved in developing learning analytics or putting them into practice. The emphasis of the checklist is on privacy. It prompts its users to consider who can access data and why, to make contracts with the people from whom the data is collected, to anonymise that data, and to gain informed consent about its use.
Wider issues
A decade ago, responsible learning analytics foregrounded issues of privacy, data protection, and anonymity. These remain important but now form part of a broader context. As the collection and use of data increases in all areas of society, a wider range of issues has become apparent. Responsible users of learning analytics are currently addressing the following challenges:
Use data and analytics whenever they can contribute to learner success, ensuring that the analytics take into account all that is known about learning and teaching.

Equip learners and educators with data literacy skills, so they are sufficiently informed to give or withhold consent to the use of data and analytics.

Take a proactive approach to safeguarding in an increasingly data-driven society, identifying potential risks, and taking action to limit them.
Work towards increased equality and justice, expanding awareness of ways in which analytics have the potential to increase or decrease these.

Increase understanding of the value, ownership, and control of data.

Increase the agency of learners and educators in relation to the use and understanding of educational data.
Ideally, higher education should take a consistent approach to the ethical use of data that extends across institutions, with important decisions made at the regional or national level. This will enable key principles to be established and implemented consistently. These principles can be included in the student curriculum and in staff development courses so that everyone has a clear understanding of what can, should and must be done at each stage.
An important first step for anyone concerned with responsible learning analytics is to make use of the existing frameworks. The next step is to reflect on these frameworks and to contribute to discussions about how they can be improved in order to improve the quality of the learning experience within our universities.
Rebecca Ferguson is professor of learning futures at The Open University, and committee member of the Learning Analytics Community Europe.