Mind the gap: creating a pathway for post-doctoral researchers to gain teaching experience
Postdoctoral researchers often struggle to secure teaching experience so institutions need to develop opportunities for these academics to support or lead classes. Ellen Bull explains how this can be done
18 Mar 2022
Research management
Sponsored by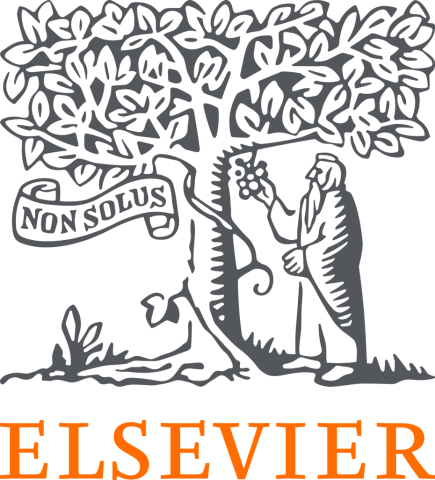 Elsevier helps researchers and healthcare professionals advance science and improve health outcomes for the benefit of society.
In universities there are often divides between staff at different career stages and between research-focused and teaching-focused staff. Bridging these divides enhances the sense of collaboration and community across an institution and facilitates the flow of new ideas and innovations.
The challenge of building post-doctoral teaching experience
It is common practice for universities to employ PhD students as demonstrators for undergraduate practical classes. This allows PhD students to develop their teaching and communication skills. However, this support in teaching can become harder to find when a researcher enters the postdoctoral phase of their career, especially if they are based at a research institute that has no specific involvement in the teaching side of higher education. It can also be difficult to find opportunities and build confidence to progress from supporting teaching to planning and leading a session.
Postdoctoral researchers who had an interest in teaching reported that:
there were few opportunities to expand on their teaching experience post-PhD;

when working for a research institute it was hard to find contacts within other departments or institutions who might have been able to help them acquire teaching experience, especially if they had recently relocated;

they wanted to start acquiring lecturing experience but lacked confidence and required some support and guidance;

they were aware of Higher Education Academy (HEA) accreditation but were uncertain of how to begin the application process.
An effective response
We set up a postdoctoral mentoring scheme hosted by the University of East Anglia's School of Biological Sciences, which would span all the research institutes based at Norwich Research Park (NRP). The aim was to provide postdoctoral researchers across all institutes at the NRP with an opportunity to lead their own taught session under the guidance of a mentor.
Applicants to the scheme completed a short questionnaire detailing their teaching experience and fields of expertise. They were then paired with a suitable mentor from among our faculty members, who taught on modules that complemented the applicant's research background. The postdocs were mentored through the process of preparing a taught session. These were mostly lectures but included some seminars and workshops. They were given written feedback on their performance during the session. Further mentoring was then offered to those who were interested in applying for HEA accreditation.
The lessons:
Confidence building: a common concern of the postdocs related to the transition between talking about their specific area of expertise, in which many were very proficient, to teaching broader concepts to an undergraduate student audience. By providing individual mentors from complementary fields, institutions can provide an accessible entry point to postdoc applicants, where they can build confidence in speaking beyond their specific field of interest. A number of our postdoc applicants then felt better equipped to apply for professional accreditation with the HEA.
Networking: setting up a mentoring scheme to incorporate multiple institutes facilitates networking between early career researchers and more senior members of faculty from both research and teaching backgrounds. However, an unexpected advantage may also arise for mentors involved in the scheme, because it offers a vehicle by which they can build their own new connections with research institutes and other organisations through their mentees. As a result, such a scheme is beneficial to both mentors and mentees.
A new take on older material: providing a broad outline of what postdoc applicants' lectures should cover, while also giving them some free rein to make their sessions their own, leads to interesting new angles and perspectives. Providing access to old slides and recordings by way of guidance encourages a fresh take and updates to older materials, which is a great benefit to the undergraduate students being taught.
Don't be limited by discipline: whichever school or department leads on setting up a mentoring scheme must be prepared to support postdoctoral applicants from other disciplines who wish to gain teaching experience. Work across teams and departments to identify where there are teaching needs so you can direct the students in developing relevant lectures or seminars. We were approached by applicants specialising in chemistry and were unsure, at first, how to place them. After discussions with faculty teaching biochemistry, we identified a need for some undergraduate refresher workshops in chemistry fundamentals, so we worked with these postdocs to create their own fundamentals of chemistry sessions.
Our postdoc teacher mentoring scheme has led to better communication between researchers and lecturers at different career stages, institutions and disciplines, increasing the sense of community across the research park. It has reinforced a collaborative ethos between the research and teaching elements of academia. Finally, it has highlighted the need for more structured support in personal and professional development for early career researchers.
Ellen Bell is a lecturer in ecology at the University of East Anglia.
Research management
Sponsored by
Elsevier helps researchers and healthcare professionals advance science and improve health outcomes for the benefit of society.