Mental health support for international students: five key steps
Frank Haber explains what support mechanisms universities must put in place to protect international students' mental health

Oldenburg University
,
Jacobs University Bremen
7 Sep 2021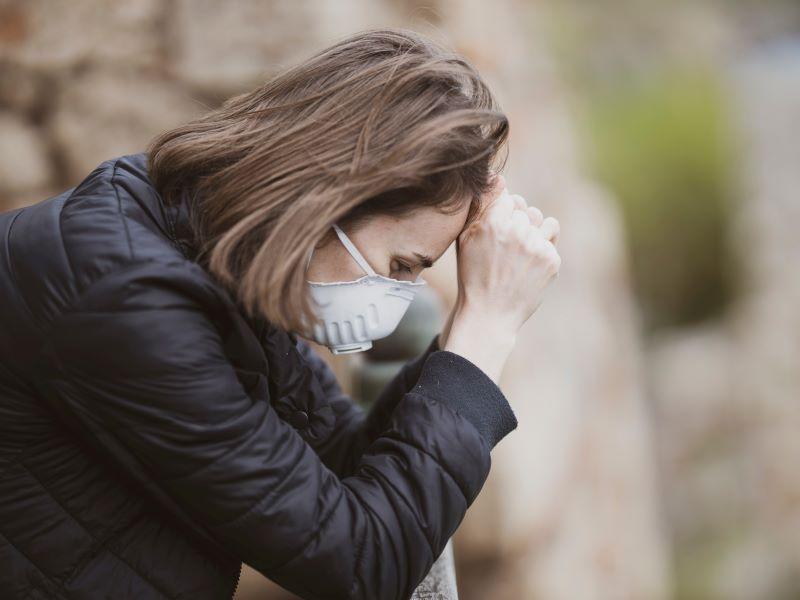 Long before the pandemic highlighted the vulnerabilities within higher education, foresighted university leaders had started to see value in improving the psychological well-being of foreign students. Struggling with unique stressors such as language barriers, perceived discrimination, acculturation stress and untreated mental health issues, international students have always been vulnerable.
Money funnelled towards boosting student services is money well invested. Desirable student outcomes of good mental health include increased study satisfaction and performance, lower drop-out rates and fewer potentially disruptive incidents necessitating emergency responses.
However, ensuring psychological support requires not only a strong commitment from your leadership but also creative solutions that fit your organisational culture and respond flexibly to the changing environment in which your institution operates. Chances are great that your efforts will pay off. Here are five crucial steps you don't want to leave off your mental health agenda.
Provide professional psychological support on campus
Culturally sensitive psychologists can not only deliver professional services to students but they also serve as contact point for all concerned community members dealing with distressed students. They can offer individual and group counselling to students, advise staff and faculty, liaise with external providers, help with referrals, and support the leadership to evaluate needs and identify demands. Due to psychologists' commitment to professional ethics and national laws enforcing privacy protection, students generally feel safer in disclosing their difficulties while trusting counsellors' professionalism.
Create and maintain a network of providers off campus
Effective support often entails the involvement of local health providers as well. Some mental health disorders require psychiatric assistance, ranging from diagnostic evaluations and prescriptions to crisis response and hospitalisation. Specialised local counselling centres are best prepared to help victims of stalking, harassment and sexual assault; these are frequently reported concerns among international students. Have your list of contacts of doctors, clinics and counselling centres ready. If possible, brief them personally about your students' needs. Try to mitigate language barriers. Refer students quickly and facilitate access by cultivating provider networks and assisting students in making appointments.
Encourage new students' mental health self-disclosure
Being aware of the mental health needs of new arrivals can help in caring for at-risk students and preventing problems from escalating. If you are not sure how to go about collecting sensitive data, consider creating a task force consisting of representatives from relevant offices, such as the registrar, international affairs, counselling and data protection, and explore legally sound and appropriate information-gathering strategies.
To encourage voluntary mental health self-disclosure, communications should include culturally sensitive information aimed at reducing potential barriers to support-seeking. New students are more likely to share psychological needs, if you:
communicate a commitment to confidential and culturally sensitive mental health support 

indicate who has access to the data and what will happen after submitting the information

frame your wish to learn about their concerns as an expression of proactive care.
In addition to self-disclosure, it might be helpful to include contacts from home, such as school counsellors, mentors and parents, in your mental health information gathering. Perhaps your contacts know about pre-existing conditions and may be willing and able, based on student consent, to share.
Foster student initiatives and build on peer support
Mental health is a huge topic among students. Student leaders eager to engage are perfectly able to help you connect with the student community and become resourceful ambassadors for your mission. Listen and speak to them about what they think could be done to raise awareness. Together explore ways to create peer-support initiatives and awareness campaigns involving student volunteers as trust agents. Programmes and events that have attracted many students and received positive feedback that I know about include peer counselling, intercultural peer training, peer mentoring and buddy programmes as well as cheer-ups and awareness campaigns on hot topics such as sexual consent, depression and suicide prevention.
Empower your faculty and staff to be first responders
Last but not least, mental health is a huge topic among staff and faculty as well. In fact, international officers, tutors and academic advisers are often the first to notice students in distress. During years of delivering training to these groups, I learned how much they have been willing to go the extra mile, while hoping their employers would equip them with the tools they need to respond safely and appropriately. Offering systematic training and guidance to first responders is yet another important item university leaders should place high up on their international student mental health agenda.
Frank Haber works as psychological counsellor for students and staff at Oldenburg University and Jacobs University Bremen and offers training on international campus mental health as freelancer.