It's time for teachers to assert their professional opinions on learning delivery
Isn't it odd that teachers are often just passive users of whatever tech product is selected for them rather than designers of and collaborators in edtech adoption?

Hong Kong Metropolitan University
21 Apr 2022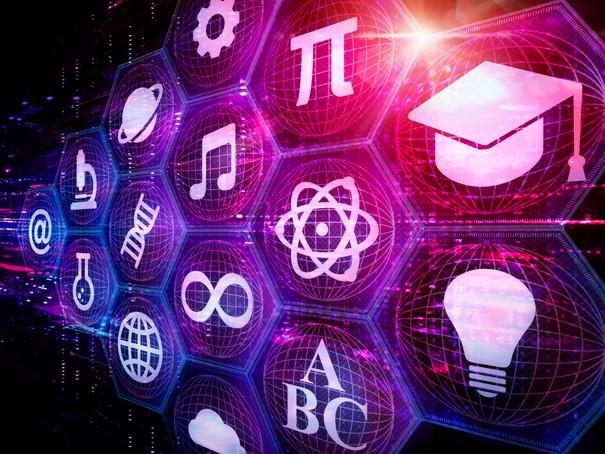 Under the spectre of Covid-19 over the past two years, face-to-face teaching could only take place intermittently. Online learning and two of its popular variants, blended learning and hybrid learning, assumed centre stage and dominated the lives of students and teachers.
But as the Omicron wave starts to recede in many parts of the world, a call for the return to face-to-face teaching has once again made the headlines. This ranges from an optimistic but cautious full resumption of campus teaching in the US and a university faculty summit in the Philippines mulling plans for partial restoration of physical classes, to threats from the UK education secretary to hold universities accountable if they refused to go back to in-person instruction.
Amid the tide in favour of pre-Covid campus teaching, which is coming mainly from government and students, some institutions and educators take a contrasting position. Most notable are Victorian universities in Australia, which have chosen to keep online learning for now. Their reason for not going back to on-campus lectures is predicated on helping students learn more effectively using technology, a goal that was set long before the pandemic set in.
This resonates with several US universities, such as UMass Amherst and Northeastern, which have expressed aspirations to transform higher education into a flexible learning model. Their propositions are based on giving learners control over mode, pace and place of learning while enabling social and collaborative engagement with educational technology platforms to provide a quality learning experience. Enthusiastic advocates of blended and hybrid models can be found among university presidents and faculty alike.
Educational ideals aside, real-world issues conflate what students want out of their education and why regulators are stepping in to scrutinise online education provision. The argument about value for money, which often equates face-to-face teaching only with an educational experience worth the purchase, has accentuated the debate, particularly as it applies to the international student market.
At this juncture the edtech companies also made their voices heard, zealously making the case for online learning through a continuous output of white papers, influential talks by thought leaders and endorsements from notable institutions. Such efforts could add up to sway the views of higher education decision-makers regarding online learning and technology adoption in the classroom. There has rarely been a time where educational practice has come under such intense lobbying from all sides. 
One should be asking, however, why the faculty voice has been largely absent in such an important matter, especially when it concerns classroom practice. In the past two years, teacher groups were often seen more as voicing their concerns over the safety of holding physical classes during a pandemic than taking a professional stand about online, flexible learning.
Thus far, Education International, the world's largest trade union for teachers, has produced a report that highlighted the problem of educators not being consulted on digital technologies. More recently, the neglect in asking teachers about what works in a classroom with regards to educational technology was brought up during an edtech startup conference co-hosted by the World Bank. The meeting called for teachers to be enlisted as designers of and collaborators in edtech adoption rather than being passive users of whatever product has been selected for them.
So, what can teachers do to assert their professionalism over online learning, flexible learning strategies and choice of educational technology in the classroom?
For one, a core pedagogical reason is required to support digital transformation as an enabler of quality educational experience. When talking up edtech tools, there are numerous frequently cited reasons for their adoption. These can include the convenient packaging of all the necessary features for academic delivery and learner engagement support into one versatile online platform, the integration of Moocs into courses to train students in employability skills or claims of making the teacher an expert executor of various technical functionalities to gauge student learning and engagement.
These technicist approaches that initiate outside the profession can appeal to the value of efficiency, but they do not indicate what actually guides the teacher to help their students to learn. In the opinion of one Indian academic, online learning failure can also be attributed to underdeveloped pedagogy.
In question here is how teachers would state their personal philosophy when advancing online learning. Myriad responses were found, some emphasising the need to be practical and realistic about what could be achieved in online learning during a pandemic, others highlighting the need to be caring and yet others alluding to creating and sustaining a community of enquiry for learners as being important to their own teaching practice.             
While the above personal beliefs can form valid claims to a pedagogy that deviates from pre-pandemic face-to-face teaching, none would go as deep as changing the teacher-student relationship required to be truly transformative in a flexible learning model. For transformation to happen, the fundamental assumption of teachers leading the way in learning must be replaced by learners self-directing.
Originally a concept from adult education, self-directed learning is now considered a vital and indispensable skill needed by students in higher education. It appears evidently so in the context of blended and hybrid learning, where educators are called to focus on what is happening to the asynchronous learning experience of students beyond how and when they access learning materials online.
A personal teaching philosophy that clearly states one's intention to train students to become self-directed learners would make for a powerful and much needed reinvigoration of teacher professionalism in the online learning environment.
Benjamin Tak Yuen Chan is dean of the Li Ka Shing School of Professional and Continuing Education of Hong Kong Metropolitan University.
If you found this interesting and want advice and insight from academics and university staff delivered directly to your inbox each week, sign up for the THE Campus newsletter.