Failing fast: what universities need to consider when adopting edtech
An edtech company might offer an outstanding technology that fits with the ethos and strategic direction of an institution, but that is just the start, says John Miles

31 Mar 2022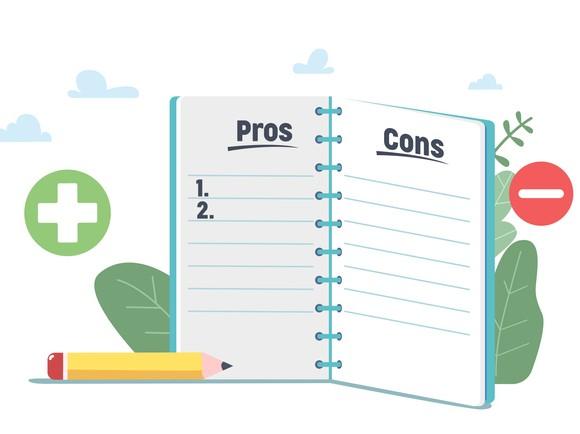 Universities in the UK and beyond have made an unprecedented leap in the past two years, adopting new technologies and approaches faster than ever before and doing their best to disprove the perception that they are unable to adapt quickly. And yet not everything has gone smoothly.
For instance, in the past month it was announced that a well-known, young "disruptor" company in the higher education space would be giving up ownership of its product, handing the reins to one of its university clients, removing other institutions from its platform and pivoting a smaller team to a new endeavour.
Hopefully its story will continue and its new enterprise will succeed, but it is nonetheless reason to consider the challenges that early stage companies can face in the university sphere. When it comes to digital innovation and transformation, there is a right and a wrong approach.
Failing fast 
Seven years ago, the Wall Street Journal (WSJ) exposed how Theranos was struggling to turn its founder Elizabeth Holmes' promises of a new generation of blood-testing technology into reality. The WSJ article coincided with the beginning of a spiral for the company and its investors towards bankruptcy and criminal convictions that many simply did not see coming. Here, a company that had raised hundreds of millions of dollars from well-known individual and institutional investors, whose founder had featured in TIME and on the cover of Forbes, had suddenly had its technology revealed to be a "black box" – a timely and well-meaning idea, but one that did not appear to be deliverable as a product within the timescales and (enormous) budgets with which Theranos had been working.
Many commentators believe that, despite this cautionary tale, the impulse to "fake it until you make it" in business and entrepreneurship is alive and well. Indeed, with the continued willingness of venture capital to inject large sums of money on the basis that nine out of 10 investments will fail, but one will achieve "unicorn" status (that is, a valuation north of $1 billion), the pressure on young companies to promise far more than they can ever deliver is as intense as ever. The investment model suits a "fail fast" approach, in which big bets are made and extraordinary results are expected extraordinarily quickly.
Promising EdTech 
This investment environment extends across sectors, globally, and includes education technology (edtech). Following in the footsteps of financial technology (fintech), edtech has seen a surge of investment in the past 10 years and is growing. In the UK alone, edtech as a sector is estimated to be worth more than £3.5 billion and has been supercharged by our switch to online learning during the coronavirus pandemic, coupled with the expansion of edtech-focused venture capital funds such as EdTechX and GSV Ventures.
So the pressure on young edtech companies to make big promises is just as great as anywhere else. But, as these funds and their startup companies will know all too well, the "fail fast" model, which expects rapid, big change, driven forward with big money, belies a corporate manner of thinking that is broadly incompatible with the ways in which educational institutions think and work. Universities are emphatically not corporate entities: their leaders are not CEOs and cannot mandate change single-handedly. Moreover, higher education institutions usually prefer a piloting and expansion model over abrupt, wholesale technological change.
Beyond simple product fit 
All this means that fledgling edtech companies have a delicate line to tread on the road to success. And when considering working with these companies, universities must take into account a broad range of factors, many of which are not explored in formal procurement processes. An edtech company might offer an outstanding technology that fits with the ethos and strategic direction of an institution, but that is just the start. These, I suggest, are some of the other points to bear in mind:
Can it start small? It is a lot to ask of a whole institution to change overnight (or even over the period of an academic year). Can adoption of the product start in one area of the university and grow, establishing case studies along the way?
Product track record: "Free" pilots run by a company with a university partner offer limited evidence on which to base decision-making, however successful they have been. Have other institutions committed money to the company's product, and are they continuing to do so? And are they also in your own institution's general orbit – are there case studies available, and are they relevant?
People track record: Has the company's personnel gained real experience in your area or discipline or in a comparable environment? That is, have they worked in your environment as opposed to being a student or consumer? Will they be able to stand next to you and credibly describe their product and the benefits if you have to pitch it to a member of your senior management team?
Company culture: Most edtech companies have a clear rationale for why they are pursuing their enterprise. But how they are pursuing it? What is their culture, and does it fit with that of your institution? Is this company "failing fast", "faking it until they make it" or will they be long-term partners?
Your team: Who are the people in your institution who will drive the project forward with the external partner? What will be the role of "subject matter experts" and internal IT? Will they work together or separately, and how will they dedicate the time required?
Good edtech has moved past the "fake it until you make it" conceit, and partnering with a brilliant edtech company is an enriching experience on all sides. It is an opportunity to combine internal talent and external cross-sector expertise into a "dream team" ready to drive innovation faster, at lower cost and more sustainably than would be the case otherwise. Like the best partnerships, it is genuinely more than the sum of its parts.
John Miles is founder and CEO at Inkpath. He built the very first proof-of-concept prototype of Inkpath while at the University of Oxford, where he was training officer for the humanities division and a research associate at Wadham College.
If you found this interesting and want advice and insight from academics and university staff delivered direct to your inbox each week, sign up for the THE Campus newsletter.